Mābōdōfu (麻婆豆腐) or Japanese Mapo Tofu with Sichuan peppercorn: spicy & flavorful
I love creating free content full of tips for my readers, you. I don't accept paid sponsorships, my opinion is my own, but if you find my recommendations helpful and you end up buying something you like through one of my links, I could earn a commission at no extra cost to you.
Learn more
If you like tofu and spicy food, you can't miss out on mapo tofu.
It's the type of Chinese-inspired dish that combines the delicious flavors of spicy Sichuan peppercorns with the chewy texture of tofu and the meaty goodness of ground pork.
Of course, you can tone down the spiciness if you're a peppercorn lightweight :)
But, for this recipe, I'm trying to stick to the original mapo tofu flavors that authentic Chinese restaurants are known for.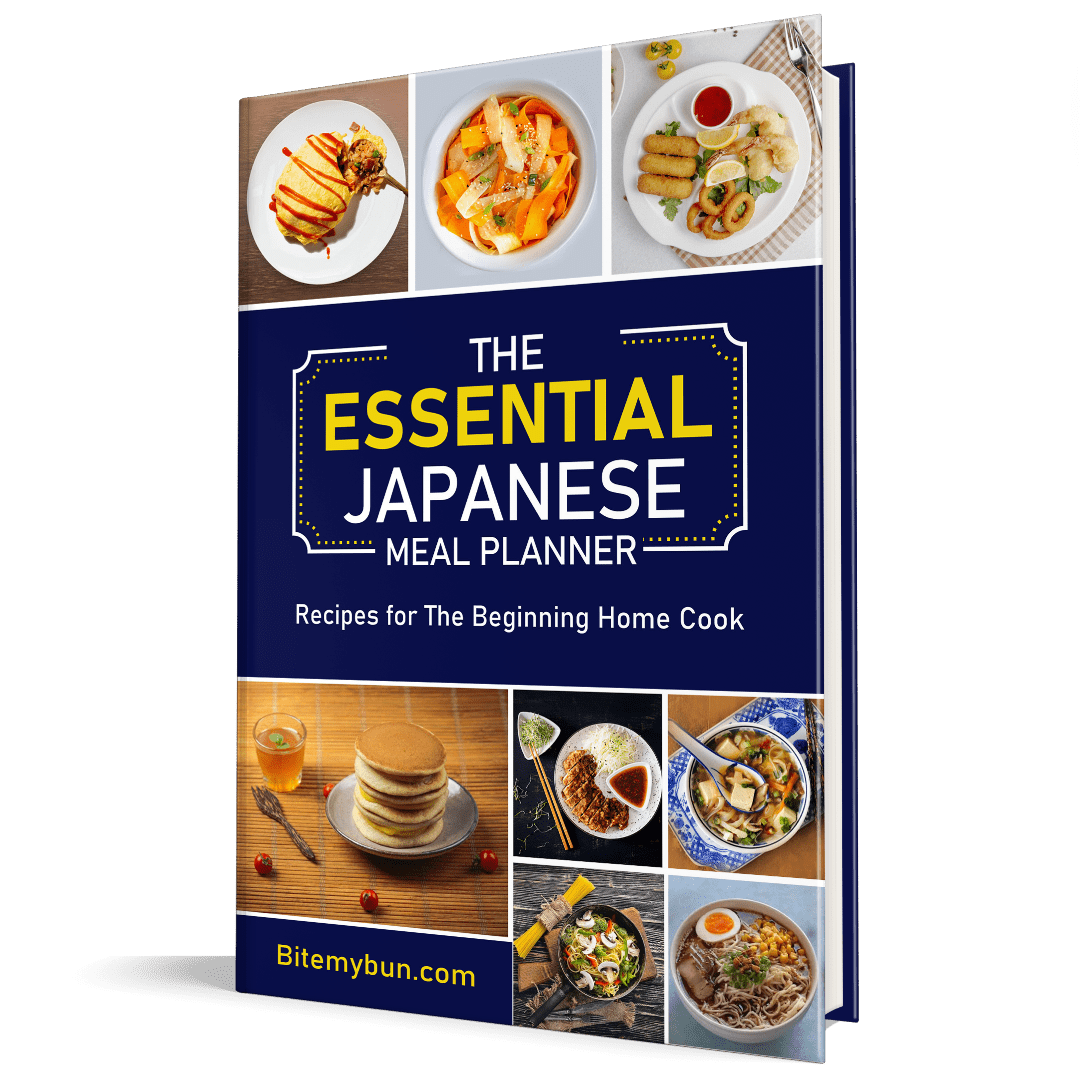 Check out our new cookbook
Bitemybun's family recipes with complete meal planner and recipe guide.
Try it out for free with Kindle Unlimited:
Read for free
How to make delicious mapo tofu
In this recipe, we're going to make our own chili sauce and add some Chinese cooking wine to bring out even more flavor. It's a tofu recipe unlike any you've had before!
Mapo tofu
This recipe requires a few ingredients you'll most likely find at Asian grocery stores or on Amazon. The Chinese ingredients give this dish that authentic mapo flavor. Of course, you can alternate and substitute them, but I'm going all-in with the spices and condiments for this particular recipe. Before you gather the ingredients, make sure to check the Sichuan peppercorns and make sure they are of good quality. The peppercorns should be husks, and if there are many inner black seeds in the package, the spice will have a strange bitter taste, so make sure to use the husks.
Ingredients  
4

ounces

ground pork

14

ounces

medium or firm silken tofu

2

tsp

Shaoxing wine

1

tsp

soy sauce

6

dried red chilies

½

tsp

minced ginger

1

tsp

cornstarch

2

tsp

Sichuan peppercorns

2

tsp

minced garlic

1

tsp

sugar

2

tbsp

Doubanjiang

(spicy bean paste)

½

cup

vegetable oil

1

cup

chicken stock

or water

1

scallion

finely chopped
Instructions 
The first part of the recipe requires some chili oil. To make this, heat your wok, add ¼ cup of oil, and toast the dried red chilies. The peppers should cook for about 5 minutes, but they must not burn. Once ready, set the oil aside.

Now heat the other ¼ cup of oil in the wok on medium heat. Add the Sichuan peppercorns and stir for approximately 30 seconds.

Then add in the minced ginger and garlic and fry for 1 minute.

Add the ground pork and break it up, so it's not chunky.

Add the Doubanjiang sauce and cook over medium heat for about 2 minutes.

As the pork begins to brown, add the Shaoxing wine, chicken stock (or water), and soy sauce. Cook until the pork browns.

Turn down the heat to low and add in the tofu cubes. Let it simmer for about 12-15 minutes until the sauce has reduced to about half of the original amount.

Add in the cornstarch and stir until sauce thickens.

Next, add in the chili oil. You can spoon out the chilies or leave them in if you want the added spiciness. Mix well and cook for another minute.

Add the sugar to reduce some of the spiciness. This is optional and if you like the extreme spiciness, skip the sugar. Stir everything together and serve.
Notes
When you add the tofu into the wok, avoid stirring because this prevents the tofu from breaking apart.
You can marinate the pork in the cooking wine and soy sauce before cooking, but this step is optional.
Douanjiang is very salty, so if you want to make the dish less salty, simply add half of the recommended amount.
The secrets of cooking this dish at home lie in getting the condiments and spices right.
Sure, anyone can fry some tofu and ground pork, but getting the Sichuan taste just right takes some trial and error.
What I mean is that you have to cook the chilies, peppercorns, ginger, and garlic in oil to create a fragrant and spicy base for the sauce.
What is mapo tofu?
Mapo tofu (or grandma's tofu) is the ultimate Chinese tofu recipe. It originates in China's Sichuan province, well known for its hot peppercorn dishes that will leave your tongue burning. Mābōdōfu (麻婆豆腐) is the Japanese name for "Mapo Tofu" but it's pretty much the same thing.
That spiciness is also what makes Sichuan dishes so tasty. The Sichuan peppercorn is probably the king of peppercorns, so if you love hot foods, then mapo tofu is right up your alley.
Silken tofu pieces, ground pork, and many spices and condiments are cooked in a wok until they are coated in a flavorful spicy sauce.
It's the peppercorns that give the dish its trademark flavor. But, this dish also requires a bit of Doubanjiang (spicy bean sauce), chilies, and a hint of Shaoxing (cooking) wine.
Curious how Chinese Food compares to Japanese Food? I explain the 3 main differences here
Mapo tofu recipe variations
Meat
The recipe tastes best with ground meat, but you can use any type of ground meat you like, including pork, beef, chicken, or turkey.
Vegan/vegetarian
For a vegan and vegetarian-friendly version of this dish, skip the ground pork and use a larger quantity of tofu.
Alternatively, you can add some mushrooms, preferable shiitake. Fresh or rehydrated shiitake mushrooms are both a good option.
Vegetables
You can use any kind of vegetables in this stir-fry. Black beans, baby corn, broccoli, green beans, peas are all good options.
Keep in mind that mapo tofu is best served with a side of steamed rice, so you can add anything you'd add to a stir-fry.
The veggies will also absorb the spicy flavors.
Chili oil & condiments
I recommend making the chili oil at home – you've seen how easy it is.
But if you're short on time, you can find bottled chili oil at Asian supermarkets. If you want a substitute, you can mix salad oil with a bit of cayenne pepper.
You can also add ketchup to sweeten the dish. Mild doubanjiang is also available and if you want to minimize the spiciness, then use that instead.
But, the only way to make a mild mapo tofu is to skip the chili, spicy bean paste, and peppercorns.
Is it still mapo tofu if it's not fiery hot?
Well, that's up to you to decide, but the spiciness really makes the tofu taste amazing.
How to serve mapo tofu
Rice is the perfect side dish for mapo tofu. A bowl of steamed rice, topped with the delicious tofu and pork sauce, is a great meal for lunch or dinner.
Also read: Rice to water ratio in a rice cooker | White, Jasmine, Basmati
In many restaurants, you'll find mapo tofu is served with a side of fried rice.
The combination of rich sauce, spices, and fried rice is a complete meal. You can even have a hot soup first to prepare your palate for the spiciness.
Other common side dishes include egg rolls, spring rolls, potstickers with some sweet and sour sauce.
For dessert, try this traditional Taro cake recipe | The best ways to make this delicious Chinese snack
Mapo tofu: nutritional information
Mapo tofu is low in calories and high in protein. The ground pork adds more fat content, but the vegan version is an excellent meal, even for dieters.
A serving of mapo tofu without rice has under 400 calories, making it a nutritious and filling meal.
What to watch out for with:
Spicy bean paste is very high in sodium, and so is the soy sauce. Therefore, the bad news is that this dish has a high sodium content.
There are some low-salt versions of many popular Chinese cooking sauces so that you can substitute the salty ones with those.
Origin of mapo tofu
Tofu was always an affordable food in China, and it has a long culinary history since it was considered an excellent pair for rice dishes.
The history of mapo tofu goes back to 1862, and it was invented by a couple named Chen, who owned a small family restaurant in China's Chengdu region.
The restaurant was located near Wanfu bridge, which oil porters and many workers transited. Mrs. Chen invented mapo tofu as a meal for those who kept asking for innovative tofu dishes that complemented rice.
People were after something traditional (hence the spicy peppercorns) but wanted flavorful meat and tofu.
Legend has it that the dish is named mapo because it references ma, which means pock (scar), and po, which is the word for an old woman.
Apparently, the dish was Mrs. Chen's signature menu item, so it was associated with her and her appearance.
Don't take it the wrong way; it's not mocking the woman, but instead credits her with the invention. Mrs. Chen's way of cooking tofu made it smell and taste pleasant, spicy, and flavorful.
As a result of the tofu recipe's success, the restaurant actually became one of Chengdu's most famous, and mapo tofu is still widely popular across Asia and has conquered the West too!
Takeaway
When you crave spicy Sichuan food, give mapo tofu a try. It's got all the heat you can take, and it's different from most other tofu recipes because it combines a variety of Chinese spices and flavors into one delicious sauce.
Make sure to try the dish with some rice because, let me warn you – it's tongue-numbing but so yummy.
When you love spicy, also try this Hot and spicy Filipino Bicol Express recipe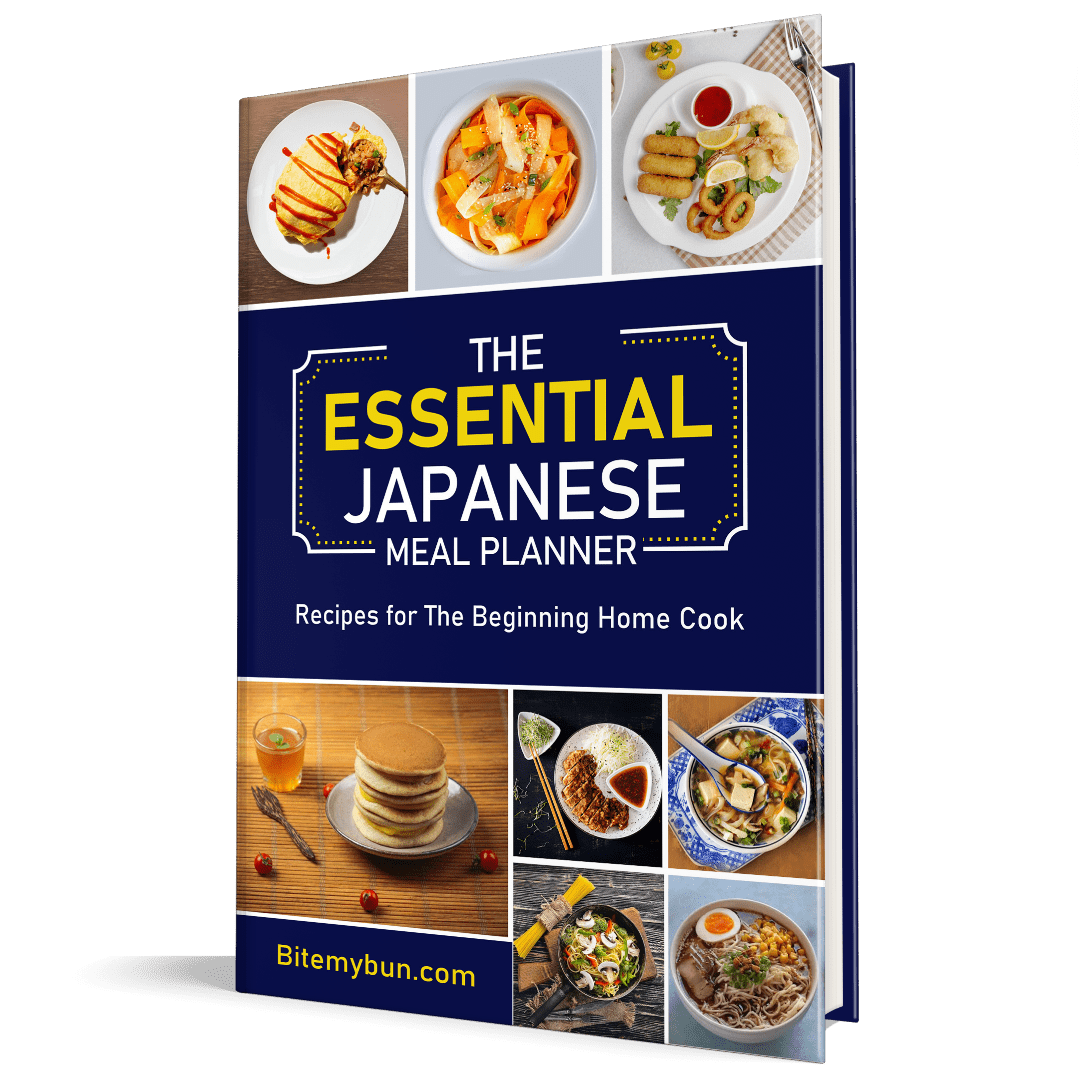 Check out our new cookbook
Bitemybun's family recipes with complete meal planner and recipe guide.
Try it out for free with Kindle Unlimited:
Read for free
Joost Nusselder, the founder of Bite My Bun is a content marketer, dad and loves trying out new food with Japanese food at the heart of his passion, and together with his team he's been creating in-depth blog articles since 2016 to help loyal readers with recipes and cooking tips.