Best Copper Roasting Pans | Top 4 Roasters for your oven reviewed
I love creating free content full of tips for my readers, you. I don't accept paid sponsorships, my opinion is my own, but if you find my recommendations helpful and you end up buying something you like through one of my links, I could earn a commission at no extra cost to you.
Learn more
Roasting pans are great for quick roasting for a small group or gathering who needs a proportionate amount of protein to chew on.
There are various kinds of roasting pans and some are made of ceramic-coated granite roasting pans, aluminum steel roasting pan, stainless steel roasting pan, and copper roasting pan.
Copper provides the highest thermal conductivity among non-noble metals and is therefore fast heating with unparalleled heat distribution.
The copper roasting pan is ideal for roasting large pieces of meat like turkey, whole chicken, pork ribs and beef.
In this post, I'll look at the best roasting pans you can choose. My favorite is obviously this Mauviel copper roasting pan here on Amazon. If you're going for that authentic look and feel and great durability, than Mauviel is the way to go.
But I'll discuss a lot of budget options as well in this post. But first….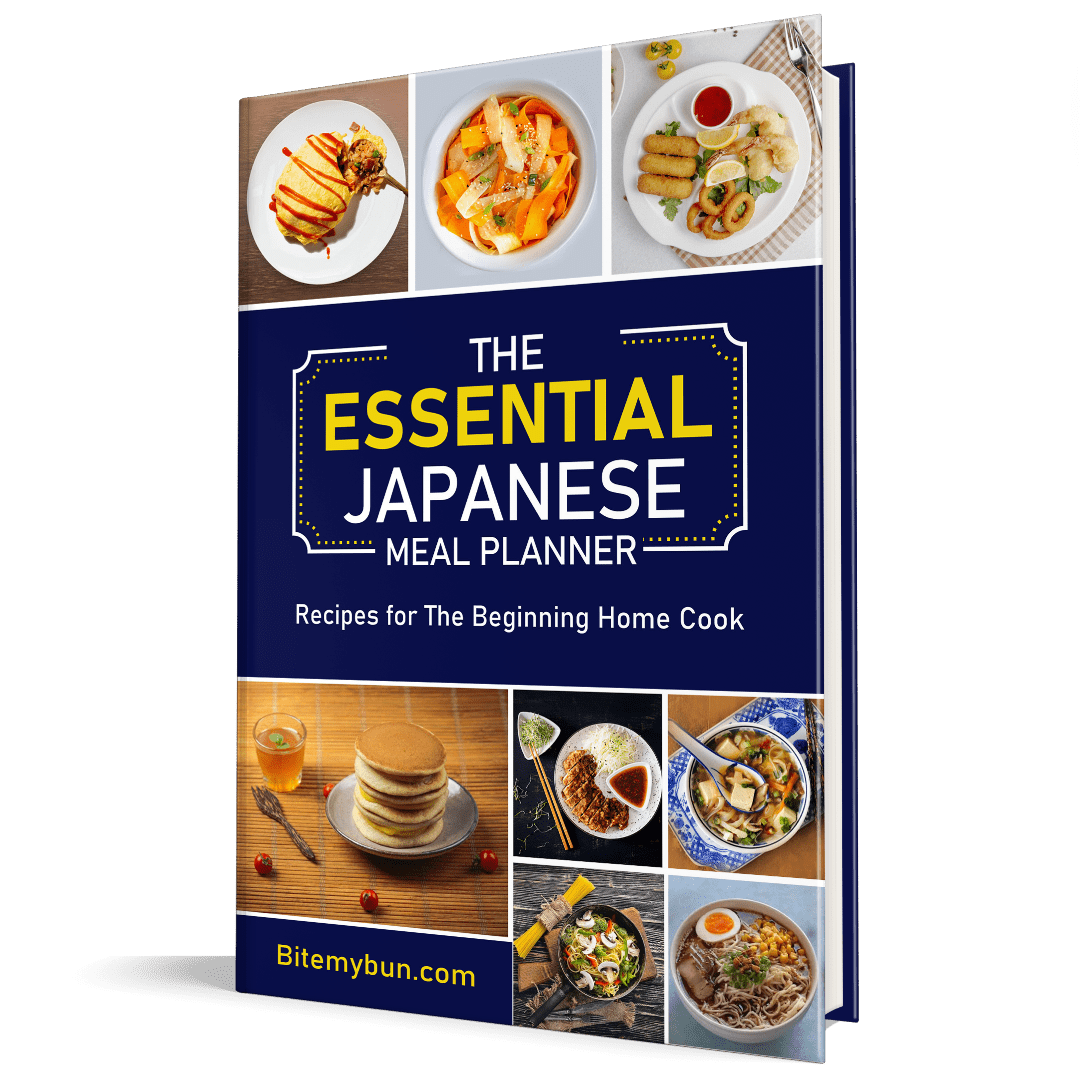 Check out our new cookbook
Bitemybun's family recipes with complete meal planner and recipe guide.
Try it out for free with Kindle Unlimited:
Read for free
What is a Roasting Pan?
A roasting pan is a type of kitchen cookware that's used for roasting mostly white and red meat inside an oven, either with or without mixing other ingredients or vegetables.
All roasting pans have dedicated detachable rack that allows the meat to sit suspended 1-2 inches above the base of the pan.
In this way, the meat gets roasted while its fats and juices drip to the bottom without contaminating the meat.
Roasting pans come in all shapes and sizes. Usually when you want to roast small cuts of meat, you use a shallow roasting pan; however, you'll need to use a larger roasting pan if you want to roast whole turkey or goose or some other animal.
In some cases, you can cook the meat together with the vegetables and other ingredients in a deep roasting pan, and let the vegetables absorb the fats and juices to enhance its taste, while you let the meat sit on top of them in the roasting pan.
Also check out this video on how to use a roasting pan for your turkey dinner:
One quick tip: don't forget to measure your oven to make sure your new pan fits!
You can also use the copper roasting pan as a baking dish or basin that holds smaller baking dishes that requires moisture and heat in order to cook.
Also read: the durability of hammered copper cookware sets might just make it your best choice
Best Copper Roasting Pan Brands
Mauviel Copper Roaster with Rack
The name Mauviel comes back up again in the copper cookware arena as it has been a concrete brand that provides the highest quality kitchen tools since the time of the Renaissance in France.
This copper roasting pan has a 2.5-mm thick construction with the polished copper exterior, aluminum core and satin finish stainless steel interior.
It has a riveted bronze handle that is easy to grip and is durable enough to last through the manufacturer's warranty.
It also includes a non-stick aluminum steel roasting rack and a user's manual which tells you how to care for your copper roasting pan properly.
Roast whole chicken, turkey (small size), baked mostaccioli, pork chops & potatoes, spicy Asian beef wraps, short ribs, apple pie, and more!
Check out pricing and availability here on Amazon
Nordic Ware Copper Turkey Roaster Pan
Capable of withstanding temperatures of up to 425 degrees Fahrenheit, the Copper Turkey Roaster Pan is a genuine roasting pan that you should own.
It comes with a "V" shaped removable rack which is great for browning meats in the oven.
Its stainless steel arched handles make working with this roasting pan easy and comfortable.
Designed for whole turkey roasting, but you can also use it to roast other types of meat, vegetables, and other ingredients.
Durable copper construction, last a long time as long as you properly clean and maintain it.
Highly heat responsive and can roast meats in 30 minutes or less.
Also read: these are the best copper skillets for your cooking
12 QT 14-Inch 1 Multi-Use Copper Chef Wonder Cooker with Roasting Pan and Lid
This Multi-Use Copper Chef Wonder Cooker comes with a roasting grill/rack as well as 2 deep fryer baskets and a lasagna/brownie/baking pan. You'll get a lot of roasting, baking, and deep frying tools in one!
Aside from the copper construction, this roasting pan is also lined with stainless steel induction plates for rapid, even heating for countless recipes large and small.
Your cooking experience will be great with these roasting and baking pans as they are coated with non-stick ceramic paint that prevents any food from sticking to the pan's surface.
Excellent heating quality means you can roast meat, poultry, vegetables and other ingredients in no time!
Check out the latest prices here
Williams Sonoma Copper Roasting Pan with Rack
Although not as famous as Mauviel copper cookware, Williams Sonoma Copper Roasting Pan with Rack brings the same quality as other known brands in copper pots and pans.
The pan has a 3-ply construction which sandwiches a heat-responsive aluminum core between an easy-clean, nonreactive stainless-steel interior and a third layer made of copper to maximize the cooking efficiency.
The 5-inch high sides of the pan prevent any spillover of its content while roasting, thus making cleaning a breeze for this roasting pan.
The semi-rectangular stainless steel handles are easy to grip even when you have bulky oven mittens on.
Can hold up to 20 lbs. of whole meat, poultry or any chopped/sliced variation of meats as well as vegetables, or baking lasagna and casseroles.
It comes with a limited lifetime warranty too! But the roasting pan is so durable that you may never need to use it.
Choosing a Copper Roasting Pan
When you choose a copper roasting pan you will have to make a few considerations, because incorrectly choosing a product could create unwanted complications in your kitchen.
Make sure that the size of the copper roasting pan fits into your oven. It's going to be useless if it doesn't, so measure the height, width, and depth of your oven space and jot down these numbers before you go to the department store or make a purchase online.
Check what type of material you really need in buying your roasting pan as it may not always necessarily be copper. Here is a video that determines what types of food you can cook with a copper roasting pan and it seems that it is the best to use to roast meat instead of other recipes.
Check the weight of the copper roasting pan that you want to buy and make sure it's under 10 lbs. as it's only for home use.
Compare prices and select the best one with an agreeable price. Check online reviews also just to make sure that you're going to buy a high-quality copper roasting pan.
Also read: what are the differences between gas and induction cooktops?
Copper Roasting Pans Pros and Cons
Of course, there is no such thing as a "perfect" product; however, we can extrapolate the good stuff from the less than ideal stuff from them.
With that being said, copper has plenty of advantages depending on how you'll use it but when it comes to food there are some red lines that should not be crossed too!
Below are some of the pros and cons of the copper roasting pan.
Pros:
Copper is used by many professional chefs because of its superior heat conductivity. There have been no reports of people getting burns from touching hot spots on their copperware ever since copper pots and pans were used for culinary purposes; plus with copper roasting pans you can get precise heating. This implicates that your copper roasting pan has the ability to absorb and release heat almost instantaneously, which will also allow you to braise and brown foods to perfection.
Cookware that is made from copper the perfect weight proportion. They are heavy enough to sit securely on your stove and light enough that you can pick them up with one hand at no extra effort needed.
Copper cookware has antibacterial properties that make cooking an instant peace of mind for those who are a bit concern about hygiene. Microbes and bacteria cannot survive in copper as it is toxic to them, but it poses no threat to humans whatsoever. For this reason, water pipes and door handles in hospitals are often made of copper.
When it comes to aesthetics copper is as good as gold in the kitchen and cookware and kitchen utensils that look nice and clean puts people in the mood to eat. The cookware pictured in the pot racks in food & drink magazines are often copper pots and pans due to their alluring elegance.
Cons:
Copper reacts to food with an intense level at times and this is why most copper pans are lined with either steel or tin. Copper cookware that is lined with stainless steel should be your priority as it is more durable than tin. Copper pots and pans that are lined with tin needs to be replaced every few years because it wears out easily. The only drawback for stainless steel-lined copper cookware is that they are expensive; however, it is more cost-effective to buy them than those tin-lined copper cookware.
Copper cookware also requires high maintenance and be polished with a metal polisher and antirusting agent to keep it shiny and prevent it from oxidizing and rusting. Copper is not suited for dishwashers and requires manual drying thoroughly after each time you wash and clean it in order to prevent dark spots from appearing on its surface.
Copper is also one of the most expensive kitchen cookware around that many people may not be able to afford it even if their cooking preferences requires something like it.
Also check out my ultimate guide to copper pan seasoning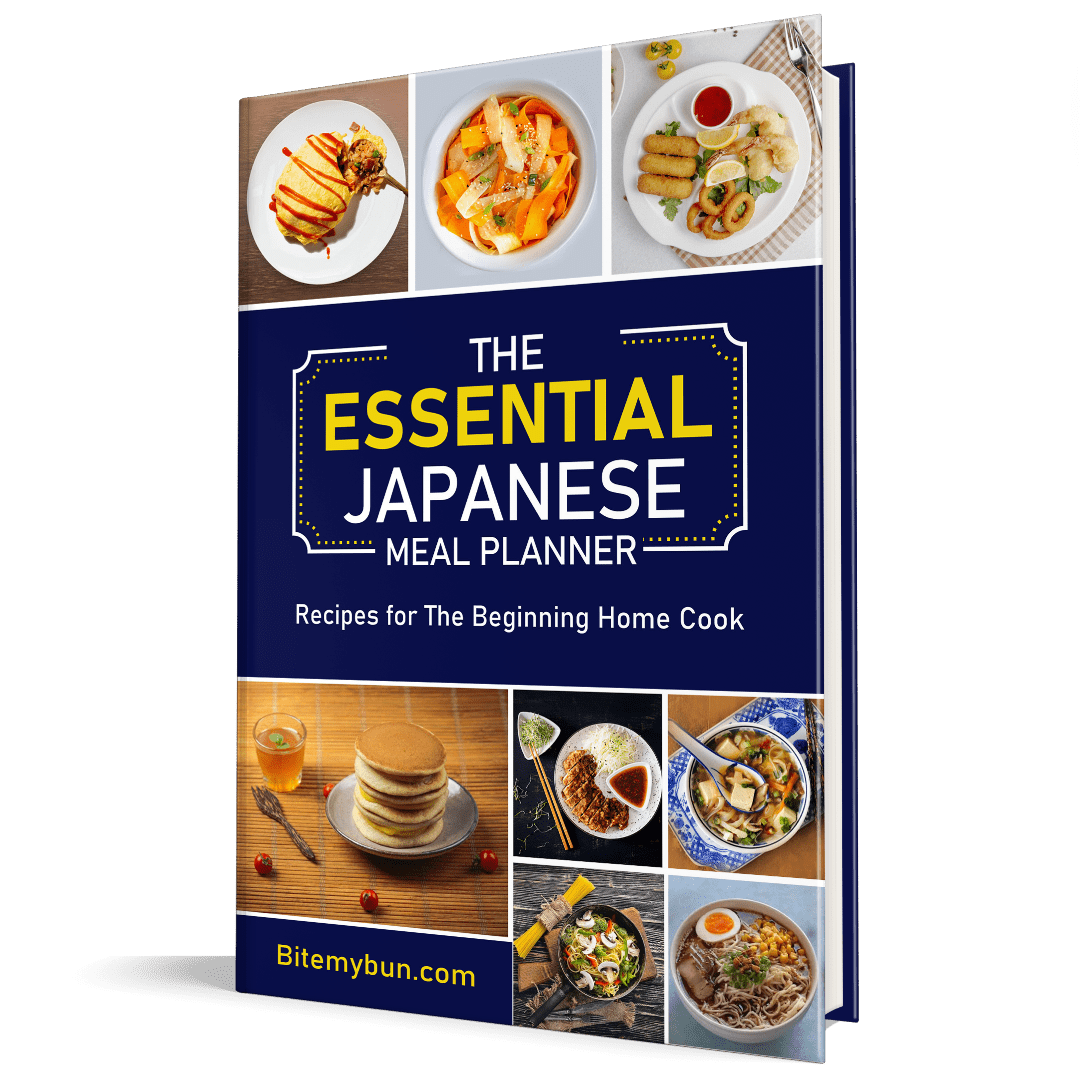 Check out our new cookbook
Bitemybun's family recipes with complete meal planner and recipe guide.
Try it out for free with Kindle Unlimited:
Read for free
Joost Nusselder, the founder of Bite My Bun is a content marketer, dad and loves trying out new food with Japanese food at the heart of his passion, and together with his team he's been creating in-depth blog articles since 2016 to help loyal readers with recipes and cooking tips.