Best hibachi & teppanyaki spatula: 7 best reviewed
I love creating free content full of tips for my readers, you. I don't accept paid sponsorships, my opinion is my own, but if you find my recommendations helpful and you end up buying something you like through one of my links, I could earn a commission at no extra cost to you.
Learn more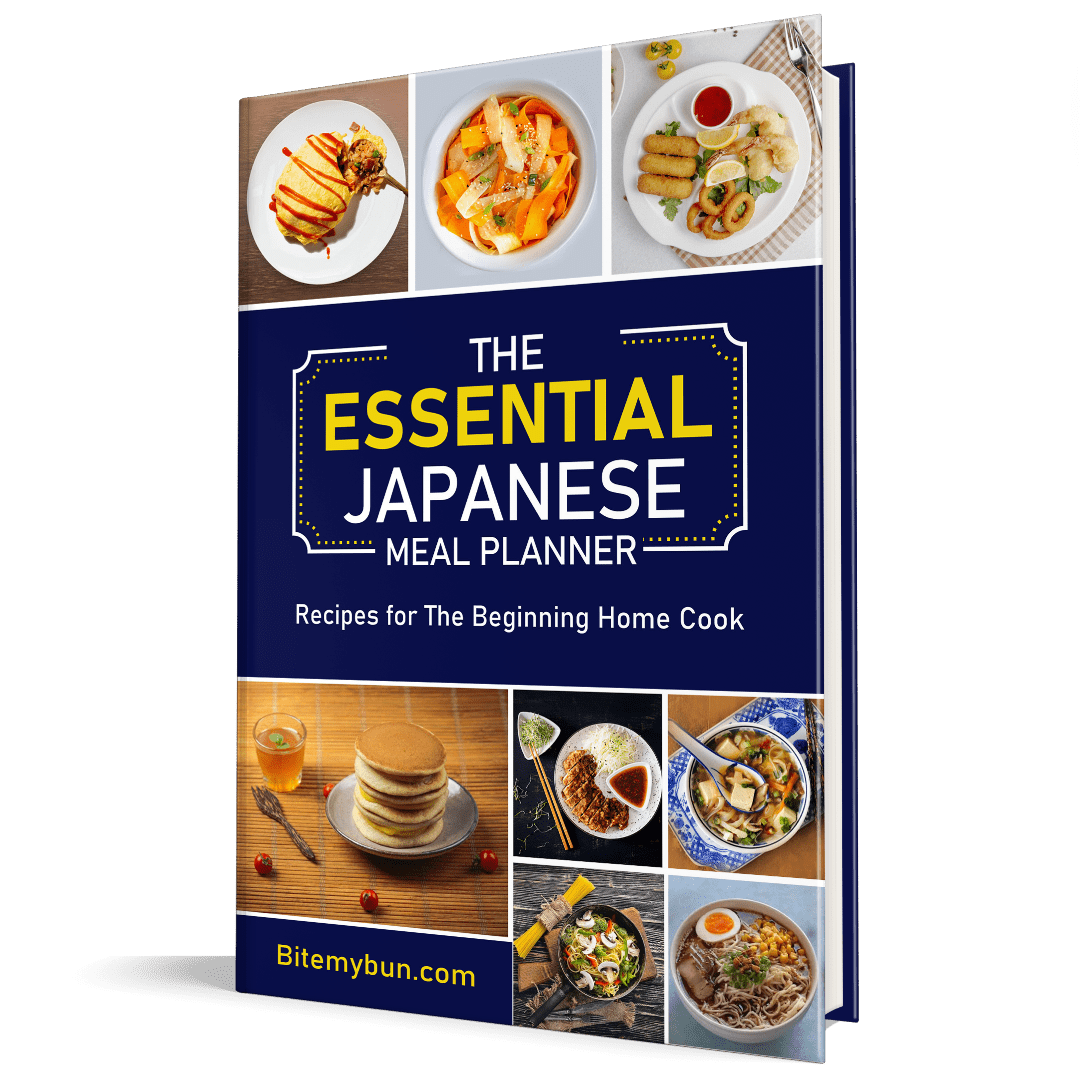 Check out our new cookbook
Bitemybun's family recipes with complete meal planner and recipe guide.
Try it out for free with Kindle Unlimited:
Read for free
The modern hibachi grilling woudln't be complete without a pair of spatulas!
Hibachi cooking techniques are now interchangeable with the teppanyaki cooking method. In fact, it's hard to differentiate the 2.
It's almost hard to imagine that before hibachi cooking became synonymous with teppanyaki cooking, Japanese chefs used to cooking hibachi dishes on an open flame grill and not the flat top grill that you see in hibachi restaurants now.
If you want to start cooking delicious grilled foods, pancakes, stir-fries, teriyaki, or okonomiyaki, then you need to get a set of 2 spatulas like the KLAQQED 2 pcs metal spatula set, which is affordable and has a heat-resistant handle so you can get close to the teppan or hibachi. 
Don't worry, I'm also reviewing other spatulas and some great value sets. 
Let's look at the preview of the best spatulas and then go on to read full reviews down below.
Also read: check out these knives when planning to prepare sushi and sashimi
17 Easy Recipes Anyone Can Make
All the tips you'll need to get started in Japanese cooking with, for a limited time, free as our first email: The Complete Japanese With Ease Cookbook.
We'll only use your email address for our newsletter and respect your privacy
Hibachi & teppanyaki spatula buyer's guide
Shape
The shape of the spatula depends on what it's used for. Most spatulas have a long and wide blade, and they're used for flipping food, mixing (like teriyaki), or cutting (yakiniku or Korean BBQ).
Then you have small wide block-like spatulas with a very tiny handle along the blade's upper edge. This is used for scraping foods like eggs from the griddle when it sticks, for dishes like okonomiyaki.
Heat-resistant
The most important thing to look for when buying a spatula you can use on your teppan or hibachi grill is heat-resistance. Since you hold the spatula close to the griddle or grill grate, you don't want to burn your hands as you handle it.
Some spatulas have insulation in the handle, which makes them heat resistant and heat-transfer proof so you don't burn yourself.
Material
When it comes to material, stainless steel for the blade is the best for 3main reasons:
Stainless steel is a strong and durable material so you can flip, scrape, and move the food around without worrying about warping and folding.
It's pretty rust and corrosion resistant, which is important because you have to wash the spatulas.
Handle
A long handle that's 16-19 inches is ideal because then there's no melting or burn risk. But even shorter handles are fine, as long as they're well built.
Look for a wooden handle because it's not as quick to get hot.
Plastic handles are more comfortable to hold and maneuver because they offer a secure grip. The problem is that they can melt when exposed to flames.
But since you're using them mostly on a teppan or other type of griddle surface, it doesn't really matter.
Read more: What is hibachi? Japanese hibachi vs a teppanyaki grill
1. Best overall hibachi & teppanyaki spatula: KLAQQED 2 pcs metal spatula for cast iron skillet
For your everyday needs, a simple 2-piece metal spatula set like this KLAQQED one is a great budget-friendly option that won't let you down.
One has a perforated and the other a non-perforated blade, so you can make pretty much any Japanese or Western food you want!
The spatula set is composed of one measuring 10.5 inches long that has a solid face, while the second one is the same length, but is perforated. They're made of commercial-grade stainless steel and are very durable.
The porous design for the smaller spatula is to allow for cooking oil to leak. This causes the oil to be stirred and allows it to spread throughout the ingredients, which makes cooking more efficient.
The wooden handle (which is rivet and fixed) feels good to the grip and will allow you to perform all those hibachi tricks so you can entertain guests.
It's easy to hold even if your fingers are a bit wet or oily because it's not a slippery material. It's also insulated to protect you from heat.
Both the spatulas are heat-resistant so you don't need to worry about hot coals. As well, they're simple to clean in the dishwasher.
If you're running a hibachi restaurant or you just have a decent hibachi countertop in your kitchen and you love to cook these dishes, then you need to own a set of these special hibachi spatulas.
They're really inexpensive and you should definitely check them out here
2. Best hibachi & teppanyaki spatula with carrying case: Jordigamo griddle tools cooking set
The Jordigamo griddle tools cooking set features the hibachi spatula as just part of their 5-piece griddle set. But the spatulas are made from high-quality materials and are great for hibachi cooking!
You get your money's worth with this amazing griddle cooking set since extra handy tools come with the spatulas. It's a value bundle, as you'll get 2 spatula turners, 2 sauce squeeze bottles, and 1 multi-purpose scraper/chopper for under $25!
Both the scraper and spatulas have plastic handles and not riveted wooden ones, which makes them dishwasher-safe and easy to clean.
Again, this spatula design is made to look identical with 14.5 inches x 8 inches x 3 inches dimensions that weigh approximately 6.3 oz and are very well balanced, which is perfect to handle.
All of the tools that have handles on them have hygienic plastic ones. This makes them easy to clean but a little heat-sensitive.
The longest spatula is ideal for flipping meat while the shortest wide one is the perfect scraper for teppanyaki.
Check this complete set out here on Amazon
3. Best traditional Japanese style hibachi & teppanyaki spatula: BonBon 3-piece professional quality stainless steel set
BonBon is simply an Amazon store and it doesn't even specialize in selling grilling tools or kitchen supplies. Rather, it sells a variety of merchandise.
However, their 3-piece grilling set is made of good quality materials and is highly recommended for hibachi restaurant chefs and hibachi cooking enthusiasts alike.
The spatulas sport a complimentary design feature where one is larger than the other. This is important, as it helps the chef to appropriately chop, mix, cut, flip, and do other hibachi grilling tricks to entertain their guests and customers.
The spatulas and the scraper are all made from non-reactive, hygienic, and durable stainless steel, which is perfect for commercial, home kitchen, or backyard barbecue use. They're also well-balanced and easy to hold because they're not heavy.
The BonBon spatulas and the scraper are great quality products that you wouldn't normally expect from an online store on Amazon, but the spatula does have amazing features. It also comes at a very agreeable price!
There are 2 handle options: the first is the classic ergonomic wood handle and the second is a stylish black plastic. These are comfy to grip and non-slip, as well as heat-resistant.
All 3 spatulas are also dishwasher safe so you don't need to waste time handwashing them.
This set is best for teppan-style cooking so I wouldn't damage them with hot charcoal.
Check prices and availability here
4. Best professional hibachi & teppanyaki spatula: Anmarko professional griddle spatula set
Anmarko is a specialist in hibachi and teppanyaki griddle cooking, in fact, all of their products being sold on Amazon are spatulas and grill scrapers.
By simply looking at the high-resolution photos of this product on Amazon, you can tell how much effort was put into making these spatulas and scraper.
In fact, the scraper even has lines and marks for inches. This makes it an effective ruler of sorts that you can use to precisely cut meats and vegetables while cooking on the hibachi grill.
The spatulas and scraper can be used by professional hibachi chefs in restaurants, as well as for home barbecuing and as kitchen accessories. You can also use these spatulas to make delicious Chinese and Japanese stir-fries with lots of vegetables and noodles, straight on the teppan.
Made from non-reactive, hygienic, and durable stainless steel, the spatulas and scraper will last for multiple uses, which makes them very dependable. You can even move the coals around the hibachi with these durable tools.
The hardwood handle offers a firm grip for users and its ergonomic and comfortable design makes the spatulas easy to work with.
The set is dishwasher safe, but if you want the hardwood handles to last you many years, handwashing is still best.
Check the latest prices here on Amazon
Also read: how to make a delicious hibachi chicken
5. Best budget hibachi & teppanyaki spatula set: Kenley Store griddle tools accessories set
You may feel reluctant to buy a hibachi grill set like the griddle accessories set – spatula & scraper 10-piece griddle tools for flat top grill, but just because it offers 10 pieces of grilling tools for this low price doesn't mean they've sacrificed on quality.
When you'll purchase this grill set, you'll get the stainless steel toolset that includes 2 large restaurant-style spatulas (1 solid long; 1 perforated for hibachi cooking), a grill scraper, a burger flipper, a chopper, some grill tongs, a brush for basting meat, and also two 16 oz squirt bottles.
Each handle is made of wood and is heat-resistant, which makes it safe for use. But also, you can touch coals with the strong steel, as long as you don't expose the blades for more than a couple of seconds.
The tool set is ideal for commercial griddles and grills, including hibachi and teppanyaki grills, as well as home indoor and outdoor BBQ and camping.
The curved and/or slanted bevel edges on the spatulas, BBQ flipper, and scraper were designed for hibachi and teppanyaki chefs, so they could perform all their cooking theatrics without any problems. That essentially makes the spatulas, flipper, and scraper easy and comfortable to use.
They're made of heavy-duty materials, and are robust and tough able to handle a wide range of cooking styles from Japanese cuisines through Tex-Mex and more!
All 10 items are hand-wash only, as they're not dishwasher-friendly due to the wood handles.
It's available at a very low price here on Amazon
6. Best hibachi & teppanyaki spatula for gifting: Professional Blackstone griddle spatula kit
Here's another BBQ set that gives you more bang for your buck. Introducing the professional Blackstone griddle spatula kit and accessories!
This hibachi cooking tool bundle also comes with 2 16 oz squirt bottles and a grill scraper, but special attention is given to the spatulas. That's because one of them is a solid stainless steel design and the other is technically perforated.
You can definitely gift this spatula set to hibachi lovers. It's a simple yet functional spatula set that works well and holds up against the wear and tear of daily cooking and grilling.
The holes or openings in the second spatula are cut in the shape of the fire logo of Blackstone, which is unique and impressive! Blackstone is a huge Amazon online store that sells iron griddles and BBQ tools, so you can definitely count on their quality.
Each tool from this set is made to a high standard, with heavy-duty, non-reactive, hygienic, and durable materials.
The blades are 8 inches long, perfect for flipping burgers or making teriyaki.
Each piece in this set has a plastic handle that makes it comfortable to hold and grip. But it's also heat-resistant so you can get close to the hot plate or grill grates.
Just make sure the plastic part doesn't touch the hot surface because as you know, plastic will melt. Therefore, avoid touching the hot charcoal.
The good news is that the set is dishwasher safe so you can save time with cleaning up.
Get your Blackstone griddle spatula kit and grilling accessories now for only a very low price here.
7. Best teppanyaki turner: Overstockedkitchen 9½-inch teppanyaki grill spatula
The lone teppanyaki spatula is the best tool for scraping the griddle. It's one of the griddle accessories that's sold on its own and not part of a set.
This affordable spatula is used to scrape ingredients like egg for okonomiyaki and other more liquidy foods.
The spatula has a pretty wide and rigid metal part. But it's quite small, so you can use it to flip small foods over, scrape ingredients from the griddle, and cut through meat when needed.
Made of high-quality stainless steel, this spatula is a great budget-friendly spatula and it's often used in Japanese and Korean BBQ restaurants. It's got a very sharp edge so it won't bend or break.
The spatula has a riveted and smooth wooden handle that's very thin compared when to some other handles. It still offers good grip though, so it's easy to use for lefties and righties alike.
Since it's made of wood, the handle is also heat-resistant so you won't burn your hand.
However, I wouldn't use this spatula to move charcoal. I recommend you stick to using it on your teppan grill surface only.
It's easy to clean with water and dish soap. But it's not dishwasher-safe because of the wooden handle.
Want to get this spatula? Check the price on Amazon: overstockedkitchen 9½-inch teppanyaki grill spatula
Need more tools? Read my review of these top fishbone pliers
Get yourself a great hibachi & teppanyaki spatula
Now I think you're ready to master all those awesome spatula cooking moves you see professional Japanese chefs do on videos.
I recommend starting with the basic 2 like the KLAQQED 2 pcs metal spatula for cast iron skillet and then you can move on to using more spatulas when cooking.
Once you get the hang of moving the spatulas on the griddle, you'll learn to make amazing foods like BBQ meats, Japanese pancakes, and tasty stir-fries too.
Why not start with this teppanyaki hibachi noodle recipe you'll be sure to love?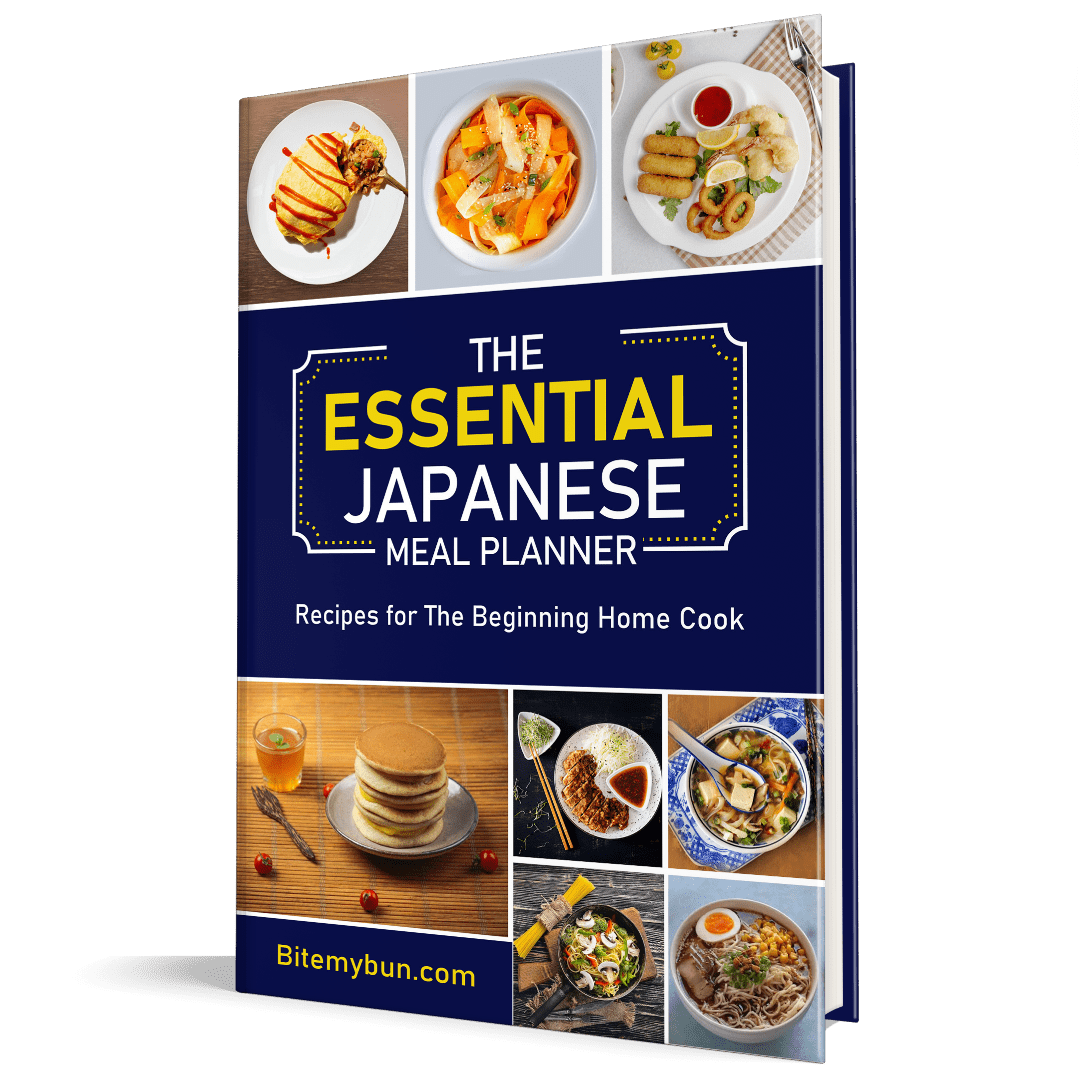 Check out our new cookbook
Bitemybun's family recipes with complete meal planner and recipe guide.
Try it out for free with Kindle Unlimited:
Read for free
Joost Nusselder, the founder of Bite My Bun is a content marketer, dad and loves trying out new food with Japanese food at the heart of his passion, and together with his team he's been creating in-depth blog articles since 2016 to help loyal readers with recipes and cooking tips.