I love creating free content full of tips for my readers, you. I don't accept paid sponsorships, my opinion is my own, but if you find my recommendations helpful and you end up buying something you like through one of my links, I could earn a commission at no extra cost to you.
Learn more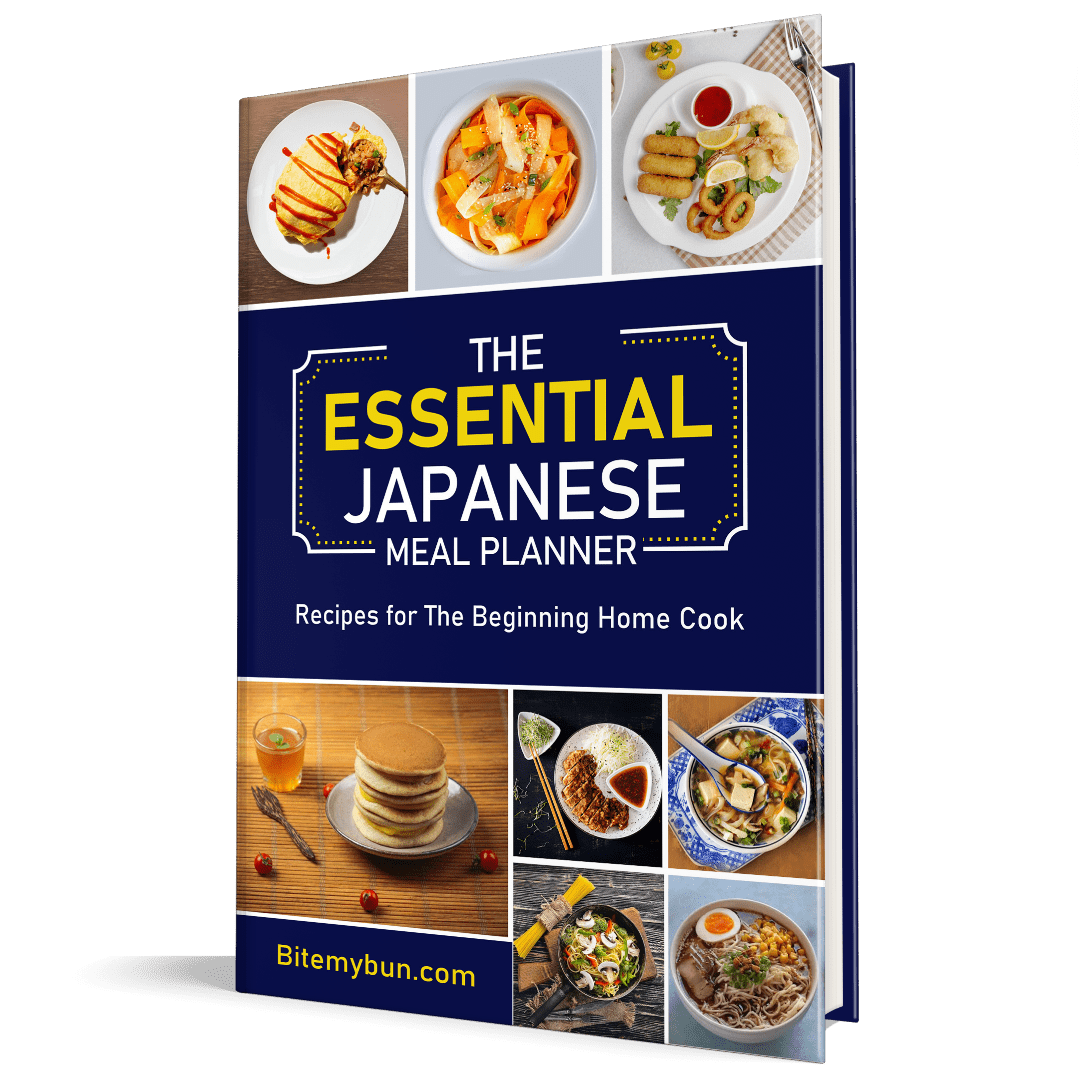 Check out our new cookbook
Bitemybun's family recipes with complete meal planner and recipe guide.
Try it out for free with Kindle Unlimited:
Read for free
There's the classic meat cleaver, and then there's the chukabocho, which is the ultimate replacement for your chef's knife and a bunch of other knives lying around the kitchen.
When it comes to slicing, chopping, and dicing, there's no need to use other cleavers, especially for vegetables and boneless meat.
This type of Chinese cleaver is now a must-have in all Japanese home kitchens. Compared to Western cleavers, the chukabocho cuts better and makes all prep tasks easier.
For cutting meat and vegetables, you can replace your kitchen knife collection with the Kyoku Samurai Series, which is the best chukabocho cleaver. It has a sharp blade and incredible edge retention so you can make precise cuts without tiring your hands.
I'm reviewing the best chukabocho Japanese cleavers so check out the preview and then read on to see full reviews.
What is a chukabocho cleaver?
The Chukabocho is a traditional Chinese cleaver known for its finesse. But, it is popular in Japan too because it's a versatile and all-purpose cleaver with a wide blade.
The whole blade can be used for food prep and cutting meat, fruit, vegetables, and even herbs.
In fact, the chukabocho is the best meat cleaver for quartering, chopping, and cutting poultry, pork, and beef.
But, the Japanese cleaver is not meant to cut through bone or prep bone-in meats, as it's not quite as powerful as a large meat cleaver.
When used to cut bone, a chukabocho's fine edge may chip or break.
However, with this meat cleaver, you're sure to make razor-sharp and precise cuts. You can even hack off large pieces of meat with a good meat cleaver, thus if you're a meat lover, you need the chukabocho knife in your kitchen.
But, don't forget that this cleaver cuts up anything so it can replace a whole lot of other Western or Japanese knives.
Also read my Guide to Sukiyaki steak: recipe, cutting technique and flavors
Chukabocho Japanese cleaver buyer's guide
A good chukabocho must have a sturdy handle and a strong high carbon stainless steel sharp blade. But, let's take a look at what you need to be on the lookout for when buying a cleaver.
In general, Chinese cleavers are known for their excellent performance and sharp blade edge. Unlike large meat cleavers with a thick blade, these are somewhere in the middle in terms of thickness.
Blade
The type of steel the blade is made of matters a lot. A cryogenically treated high carbon stainless steel blade is the best option because it's one of the strongest materials.
Thus this type of blade is not going to rust or corrode easily. Also, it maintains a bit of flexibility so you can make precise and perfect cuts every time.
When it comes to hardness, look for something in the high 50s on the Rockwell scale to be sure the blade is of good quality.
The shape of the blade should resemble a rectangle. It should also be wide but still relatively thin. Remember that the chukabocho is not meant for cutting through bone, so it doesn't need a thicker blade.
Look for a blade that's at least 7 inches long, as that's the ideal length for a chukabocho.
Handle
An ergonomic handle is a must-have. If the handle is not well-made and comfortable to maneuver, then it's not very safe and easy to use.
The best blades are made of pakkawood or real wood because these are good quality and they offer a non-slip grip so the cleaver doesn't fall out of your hand while chopping.
Wooden handles are aesthetically nice looking and make the cleaver look more expensive.
Plastic or composite handles are more hygienic and a bit easier to clean.
Balance
A chef knows that a well-balanced cleaver or knife makes all the difference when using it. A balanced blade is going to help it easier to make that up and down movement on the cutting board.
Usually, the Chinese cleaver is lightweight even if the blade is a bit thicker but the balance is still quite good.
Price
With a premium expensive cleaver, you can expect great performance and results.
Don't expect to perform cutting tasks quite as easily with a cheap blade. The blade might not have the necessary hardness or the perfect shape.
With a cheaper alternative, you can still do lots of cutting but the blade may lose sharpness faster or chip and crack.
But, if you don't use a chukabocho regularly you may not need a costly meat cleaver or vegetable cleaver.
These are the Top 4 need-to-have knives when cooking Teppanyaki (+our review)
Best chukabocho Japanese cleavers reviewed
Whether you're cutting poultry, or you want to butcher some boneless pork, you need a blade that's tough, medium-thick, and full tang.
Check out the following cleaver knives which are chosen because of their amazing performance.
Best overall Japanese chukabocho cleaver: KYOKU Samurai Series
Blade length: 7 inches
Blade material: high carbon steel
Handle material: pakkawood
The ideal chukabocho has a super-sharp blade, ergonomic handle, and a full tang and this particular KYOKU Japanese cleaver has it all.
It can cut through meat, vegetables, seafood, fruit, bread, and pretty much any type of meat, so that's why it's one of the best chukabocho you can find.
The Samurai Series is known for its amazing blade quality because each cleaver blade is cryogenically treated which helps it retain the edge for much longer, makes it harder, and it's also less prone to damage and corrosion.
It's also extremely sharp, with each edge sharpened at an angle between 13-15 degrees.
If you want a durable cleaver that will last you for many years, this one is a great option because it's well made but also really well priced and affordable.
For a handcrafted Japanese blade, this one is a bargain and it has excellent edges for precise cuts. With a pakkawood ergonomic handle, it's comfortable to use and won't tire out your fingers.
Best traditional Japanese style chukabocho: Kamikoto
Blade length: 7.5 inches
Blade material: alloy steel (high carbon)
Handle material: ash wood
If you're looking for a traditional Japanese cleaver, then Kamikoto is one of the best brands. It's made of high-quality and high-end materials so it doesn't rust or corrode for a really long time.
Investing in quality is a good idea, especially if you're a chef or you plan on doing lots of cooking in your kitchen.
Unlike those bulky and heavy cleavers, this chukabocho has a lightweight blade and it's thin too so you can make very precise cuts.
See it beautifully demonstrated here:
When it comes to handling comfort, this Kamikoto has one of the best wooden handles because it's ergonomic and offers a very safe grip.
Thus, your knuckles are protected and your hands won't feel tired.
The scalpel-grade sharpness is a definite bonus because it ensures that you can chop, slice, dice, cut, and even mince.
But since the blade is well-balanced and a bit flexible, you don't risk damaging and chipping it. After all, the stainless steel is tested multiple times to make sure it's hard and resistant to daily wear and tear.
So, if you want a cleaver you can count on, a traditional Japanese blade is a great choice.
KYOKU vs Kamikoto
Both of these Japanese chukabocho knives are excellent cleavers if you want to cut boneless poultry, meat, root veggies, fruit, and herbs.
But what sets them apart is the price: the Kamikoto cleaver is much more expensive than the KYOKU and it all comes down to the build.
Sure, both knives are made using the traditional Japanese Honbazuke method, but the Kamikoto steel is a bit superior. So, you're paying for added quality and durability in the long run.
Kamikoto has a traditional ash wood handle which looks more elegant and high-end than the pakkawood but it can actually be a bit harder to clean because you need to make sure water doesn't damage the wood.
Both blades are flat, relatively thin, and sharpened at a similar angle, but the Kamikoto offers a bit more balance.
It comes down to your budget and needs. If you know that you'll be using the cleaver all the time, splurging might be worth it in the long run.
But, for home cooking, the KYOKU Samurai chukabocho is more than satisfactory.
Best budget Japanese chukabocho cleaver: Aroma House
Blade length: 7 inches
Blade material: stainless steel
Handle material: wood
If you don't want to spend a lot of money on a kitchen cleaver, this Aroma House one is the best budget option. Although it's advertised as a meat clever but this chukabocho is great for cutting veggies too.
It has a hardness between 58-60, so it's quite durable and the blade is strong. The stainless steel blade is pretty resistant to water damage and rust.
The full tang design ensures that the cleaver doesn't slip out of your hand as you chop away.
In terms of sharpness, it's not quite as sharp as the Kyoku cleaver but it's still sharpened at 17 degrees on each side.
The 2 mm thin blade is mirror-polished by hand which makes it slide into the food easily as you make those up and down cuts.
This chukabocho weighs 12 oz but it's still comfortable to hold, even if you have smaller hands.
At only $30, this cleaver is perfect for those who haven't used an all-purpose cleaver before because it can fulfill all your food prep needs.
Besides, it's best to start with a cheaper knife until you know how to use it properly and then you can invest in higher-quality blades.
Blade length: 7 inches
Blade material: high carbon stainless steel
Handle material: pakkawood
If you're looking for an amazing quality blade that won't let you down, then you have to try the Shogun series cleaver.
It's probably Dalstrong's best cleaver because it's very strong, resistant to rust and corrosion and it has an ultra-sharp blade (8-12 degrees).
This chukabocho is perfect for cutting smaller pieces of boneless meat and cutting through hard root vegetables without damaging the food.
This cleaver is comfortable and easy to use as it offers plenty of knuckle clearance. The blade is made of AUS 10V steel and it's made of 67 layers using the Honbazuke method.
Then, the blade undergoes cryogenic tempering which makes it harder but also flexible so that you can make very precise cuts.
It's definitely a well-built knife and you can tell as soon as you take it out of the box. Even the design looks premium and it has a beautiful hammered finish.
I highly recommend this knife for chefs or gifting to Japanese knife enthusiasts as this one is quite impressive. When they say it's all-purpose they mean it because it can replace other knives and cleavers.
You can even mince garlic and herbs with the spine of the blade. Thus, you can eliminate the need for countless dull cutlery items.
Aroma House vs Dalstrong
With the Aroma House budget chukabocho cleaver, you can do the same things as with a chef's knife and more because it's stronger and has more cutting power.
But, the Dalstrong premium knife offers the best sharp edge and cuts better than its budget-friendly counterpart.
The Aroma Chinese cleaver looks more generic than the Dalstrong which is designed to resemble the authentic Japanese ones.
The Dalstrong can even cut through small chicken bones although that's not recommended to avoid ruining the blade. But, for chopping lots of vegetables, you don't need more than the affordable cleaver.
The Dalstrong also has an atypical appearance because unlike the classic cleavers on the list, it has a hammered finish.
There's no doubt it looks beautiful and cuts well so there's not much to complain about. The weight of the cheaper cleaver makes it lighter but the premium cleaver is more balanced.
Thus, it comes down to your preference and budget. If you're going to be slicing mostly veggies and poultry, you might not need an expensive product.
But, if you want outstanding craftsmanship and premium materials, you'll be more than pleased with this chukabocho.
Japanese chukbocho FAQs
What is a cleaver called in Japanese?
Even though the Chukabocho is a Chinese cleaver, the same name is used in Japan. Thus, a meat cleaver is called chukabocho in Japanese.
Why do Japanese chefs use cleavers?
The thing about cleavers is that they are not balanced like other kitchen knives. A cleaver is a chunky cutting tool but it's easy and convenient to use.
Some chefs claim that there's a huge satisfaction when using a cleaver to chop, cut, slice, and dice meat and vegetables because it's fast and easy.
But an added benefit is that you can scoop up the food directly from the cutting board with the edge of your cleaver's blade.
Also, nothing quite compares to the power of a cleaver when you want to split beef short ribs, for beef pochero for example. It's also safer than trying to do it with another type of knife.
How do you wash and care for a chukabocho?
Most chukabocho are made of very strong stainless steel and they are resistant to the wear and tear of cooking and meal prep. A chukabocho is designed to last a lifetime and with a bit of care, it definitely can.
The best way to clean the cleaver is to handwash it. Avoid putting it in the dishwasher as this ruins the handle and the blade.
Exposure to lots of water causes the blade to rust prematurely. Thus, after handwashing, make sure to dry the cleaver with a paper towel or cloth immediately.
Occasionally, the cleaver requires sharpening and I recommend going to a specialist but you can do an OK job with a whetstone too.
Here's a video explaining the process clearly:
Is chukabocho a meat cleaver?
The answer is yes and no. It's not a specific meat cleaver that cuts through bone. This one is only for cutting through boneless meat.
Also, the Chinese cleaver has a thinner and sharper edge than the thick and duller blade of the classic meat cleaver.
The chukabocho is also used for cutting and slicing vegetables, fruit, bread, herbs, and spices – things you don't do with a meat cleaver.
It kind of replaces the chef's knife but it's more durable made of the highest-quality carbon steel. So, you can chop almost anything as long as it's not bones.
Looking for a great agile boning knife? Check out my review of the best Honesuki Japanese boning knife
Takeaway
Next time you struggle to cut up your ingredients for dinner, don't forget that having an all-purpose kitchen cleaver makes all the difference.
Forged out of strong steel, these blades are easy to use because they have comfy handles and the wide blade cuts through the food all the way down to the cutting board.
The chukabocho is a must-have cutting tool and you need to get one if you want to have a real Japanese knife collection.
Just don't forget to get rid of all those awful dull blades and opt for a sharp edge, made of high carbon stainless steel.
Read next: Best carbon steel wok | The most versatile Asian cooking pan [top 7 reviewed]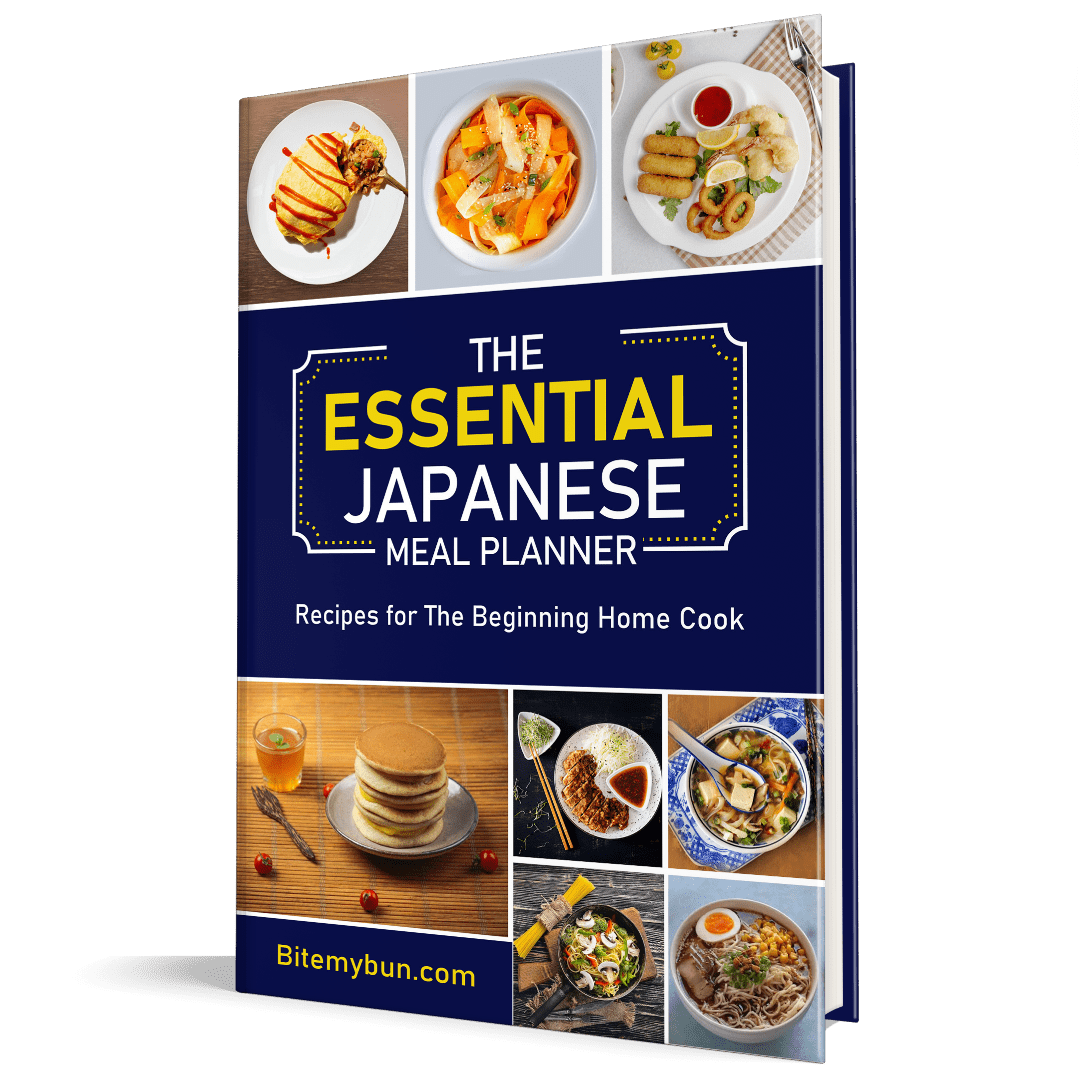 Check out our new cookbook
Bitemybun's family recipes with complete meal planner and recipe guide.
Try it out for free with Kindle Unlimited:
Read for free
Joost Nusselder, the founder of Bite My Bun is a content marketer, dad and loves trying out new food with Japanese food at the heart of his passion, and together with his team he's been creating in-depth blog articles since 2016 to help loyal readers with recipes and cooking tips.