Best Kiritsuke chef knife | Top 3 reviewed: traditional, modern or budget?
I love creating free content full of tips for my readers, you. I don't accept paid sponsorships, my opinion is my own, but if you find my recommendations helpful and you end up buying something you like through one of my links, I could earn a commission at no extra cost to you.
Learn more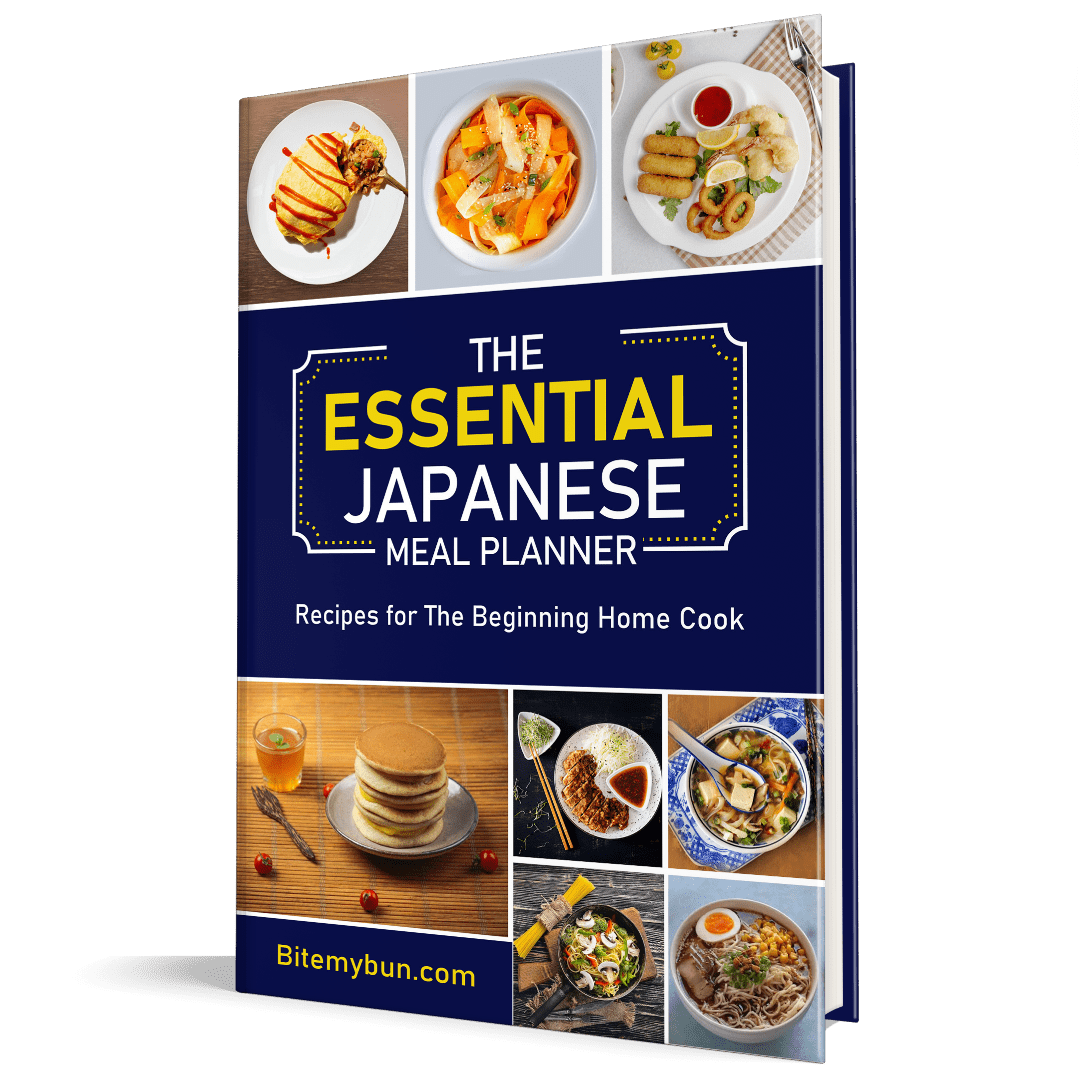 Check out our new cookbook
Bitemybun's family recipes with complete meal planner and recipe guide.
Try it out for free with Kindle Unlimited:
Read for free
The kiritsuke is a versatile knife to have, but this also gives it a lot of room for different options and styles.
My favorite traditional style Japanese kiritsuke knife is the 8″ Shun Classic. The blade with Damascus layering is beautiful and out-of-the-box sharper than any knife you can get. The balanced size makes it perfect for any application, cutting through vegetables, meat, and fish like through butter.
In this buying guide I'll discuss handle shape, single or double beveled edges, and finishing details. All essential to making the best choice to suit your needs.
The traditional style might not be your thing for example. Or perhaps you have a bit less to spend.
So let's look at all the options you have. After that, I'll review them in more detail.
Now let's get into the little details and find out what the kiritsuke knife actually is, some of the detailed features that set it apart and what you should look for in the best kiritsuke knife.
Moreover, there are also some great options I have reviewed you can pick from in the end!
10 Tips to Save a Bundle on Asian Ingredients!
Introducing our brand new FREE PDF guide: "Saving Secrets: Unveiling the Art of Saving Money on Asian Ingredients" It's your first newsletter email, so start saving today! 📚🧧
We'll only use your email address for our newsletter and respect your privacy
Kiritsuke buying guide
Before choosing the right knife for yourself, knowing all the basic mumbo-jumbo is essential.
Trust me, skipping on anything is going to make the experience much more complicated than it already is!
Keeping this into account, the following are some of the main things you should look for in a Kiritsuke knife.
Size
The first and foremost thing you certainly don't want to overlook when choosing your knife is the size of the blade.
Generally speaking, long knives are inherently challenging to handle.
And if we talk specifically about notoriously difficult-to-handle knives like kiritsuke, that's a whole new dimension.
The extra bulk and length, combined with the relatively straighter curve and a single bevel (in a traditional knife), just become too much for an average user who wants to cut some fish or slice her veggies for a salad.
You will usually see kiritsuke knives in various varieties ranging from 240mm to 330 mm.
Now too short of a knife will practically ruin the whole purpose of a kiritsuke: they are meant to be long.
But on the other hand, the extra-long size will become extremely difficult to use.
Thus, what you need to do is to find a middle ground between both. That being said, you would ideally like something that lies in the 200mm-260mm range.
The advantage here is that you won't only make precise and long drawing fish cuts like those with a yanagi but also do some good chopping, dicing, slicing, and simple cutting, like the gyuto.
Also, if you find it confusing to identify a kiritsuke knife, look for a knife that mostly looks like a yanagiba but with a distinct reverse tanto and a wider profile.
Overall profile
An authentic kiritsuke knife features a sword-like shape that consists of a flat blade and the signature reverse tanto and a very sharp tip.
Both single and double-beveled kiritsuke look almost the same as a regular yanagiba knife but have an overall wider profile.
Another thing that distinguishes the kiritsuke knife from a yanagiba is the heel shape, which has a very close virtual resemblance with an usuba, with practically the same uses.
Such a unique profile makes kiritsuke ideal for push, pull, and precision cutting.
Edge 
Traditional kiritsuke knives or kiritsuke gyuto knives feature a sharp, single-beveled edge with a slightly concave shape on the other side.
This gives these knives unique non-stick properties that make the cutting incredibly easier.
Another advantage of the concave non-blade side is that only the blade will touch the food.
Thus, your cuts remain perfectly intact, with the food's natural texture, freshness, and flavor preserved.
As I have mentioned quite a few times, the single bevel and the extra weight will take a little time to get used to.
Since single-bevel blades often pull out at the opposite side due to the slight angle at the edge, you've got to have had plenty of experience with other single-beveled blades to handle a kiritsuke.
This is especially true when we take the extra weight of a kiritsuke into account, which on the one hand helps make some super-sharp cuts, it also contributes to the pull-out factor.
Thus, making controlling it highly difficult.
Also, make sure to choose the right knife for your hand. Just so you know, left-handed knives have a bevel on the right side, while right-handed knives have a bevel on the left side.
Talking of the western kiritsuke knife, or kiritsuke yanagiba, for instance, it is double beveled and is relatively easier to master.
Plus, it is much more versatile than its single-beveled counterpart.
Just keep in mind that the angle should be in the 10-16 degrees range for each side of the blade. This range gives off the perfect balance between sharpness, control, and functionality
Handle
Just like bunka and santoku knives, a kiritsuke also features two types of handles.
One is the traditional Japanese handle, also known as the "Wa handle", while the other is a western-style handle.
You may ask, what is the difference between both?
Well, the Wa-Handle has a lighter and relaxed feel, with an excellent forward balance that makes up for ideal chopping and precision cutting.
Moreover, Wa-Handles are very easy to care for and replace. As the tang is usually 3/4 of the length of the handle, it is easier to remove than full-tang handles.
Wa-handles come in a variety of shapes suited for different purposes. The most common Wa-handles are either D-shaped, oval, or octagonal.
Generally, the D-shaped handle is most liked among chefs due to its ergonomic design. But again, it all comes down to individual needs and preferences.
On the other hand, the western handles generally have a full tang, with a relatively flatter profile and about three rivets on each side to fixate it.
Unlike the Wa-Handles, western handles are heavier and more balanced.
Thus, making the cutting process comparatively easier, with better blade-handle weight balance than Wa-handles. That's one of the reasons newbies love it.
The best kiritsuke chef knives reviewed
Now that you know all the basics about a typical kiritsuke knife, below reviewed are some of the best Kiritsuke models you need to try out right now!
Best overall kiritsuke knife: Shun Classic 8-inch
If you're looking for a true multi-purpose knife, you should have Shun Classic 8-Inch Kiritsuke Knife at the top of your list.
Only traditional Japanese multi-purpose knife
VG-MAX cutting core & Damascus stainless steel construction
Super sharp
D-shaped Ebony-finished pakkawood handle
Hand crafted
Made in Japan
As expected from masters of the craft, the Shun Classic 8″ continues the Japanese brand legacy of producing top-notch kitchen tools.
Specifications-wise, this classic knife has a total of 8-inch length, a 16-degree angle on the double-beveled blade, and a simplistic look complemented by the ergonomic, D-shaped wood handle.
Seems like the story of any other Japanese knife, no? Well, let me tell you something. This knife is a hell of a beast in the kitchen.
The Shun 8″ classic is super versatile and will do almost anything for you.
The razor-sharp, double-beveled blade of this classic model from Shun can cut julienne, dice, brunoise any vegetables you like. Not to mention its excellence in precision cutting.
Thanks to Shun's proprietary VG-MAX steel and the 68 layers of Damascus stainless steel construction, the product scores 61 on Rockwell's hardness scale.
This means the knife is easier to sharpen, more durable, and stain-resistant, as you would expect.
Users also complement its handle a lot.
Being a roughly traditional knife (except for the double bevels), the handle is pretty light, with more weight concentration in the blade, which will give you immense control over how you make the cuts.
See it in action here:
Besides, the Shun Classic 8″ knife is quite ergonomic, and both left-handed and right-handed individuals can use it without any problems.
All that, with considered Shun's backup support, including registration of your purchase, free knife sharpening for a lifetime, and product complaints, makes this knife one in millions.
You cannot go wrong with this Japanese Masterchef knife!
Check the price and availability here
Best modern construction kiritsuke knife: Yoshihiro VG-10 Hammered Damascus
Well, Shun knives are excellent. But when it comes to the modern kiritsuke knife market, Yoshihiro is another big player.
And with this product, they simply prove why!
VG-10 Damascus stainless steel
Double-beveled, wide blade
Octagonal handle
Stain-resistant
Made in Japan
Combining the handle of Western knives and the blade of Japanese knives, Yoshihiro VG-10 8.5 inch is a modern multi-purpose kitchen tools masterpiece that aces at everything you would expect from a Kiritsuke knife.
The knife features 16-layers VG-10 steel forged and hammered per the Damascus tradition, making it inherently hard and durable.
This means you get to keep the sharp edge for much longer than most blades available on the market.
The Western handle of the knife, as discussed, is full tang and a little heavier than the traditional Japanese knife handle.
Thus, giving it the perfect balance required for performing some seriously heavy-duty tasks without losing control.
The edge is a little wider and straighter than an authentic Japanese knife. However, the sharpness near the tip makes up for it and will conveniently get you through delicate tasks.
You can use the wide edge for tasks such as chopping and dicing veggies, and the sharp tip for precision works and delicate cutting and making thin slices of fish and meat.
My only concern with this knife would be the HRC score of 60, which somehow leaves its build on the brittle side of the scale.
However, that could be overcome with extra-careful sharpening and honing methods, such as the use of only and only water stones.
Also, never put it into a dishwasher. Just clean it with your hands and put it in a saya cover to ensure extra safety.
Check the latest prices and availability here
Best budget Japanese kiritsuke knife: TUO 8.5″ Falcon Series
Though the options above are already cheaper compared to the industry standard, if they still don't fit in the budget, you might like to consider the TUO Kiritsuke knife.
High carbon stainless steel
Pakkawood handle
Double-beveled
Ergonomic design
Now I won't say that it's something extraordinary or even comparable to a $300 Kiritsuke knife.
Still, it sure is a bang for the buck if you just want normal kitchen function and fairly accurate cutting.
Moving on to the features of this knife, the blade is made of German HC steel, which is known for its durability and hardness, about 61 on the Rockwell scale.
That's 1 point higher from even the Shun Classic 8-inch.
Moreover, the TUO Kiritsuke knife is also resistant to stains and corrosion, ensuring that you have a clean, rust-free, and sharp knife for longer.
The edge angle at each blade side is between 8-12, which is considered the sweet spot in balancing the accuracy and resistance.
You also get a very ergonomic pakkawood handle that is not too light nor too heavy, boasting a perfect balance between functionality, comfort, and control.
Plus, every TUO knife has a lifetime warranty, which is quite rare for budget brands as their quality is often questionable.
Like any Kiritsuke knife, you can use the TUO 8.5-inch knife for various culinary activities, including dicing and chopping vegetables and fruits and cutting meat and fish.
Besides, you also get a TUO vegetable peeling knife in the package to make your tasks easier.
All in all, a decent knife for what it's worth. It will simply suffice for basic kitchen and casual cooks. At advanced levels, you would like to up your budget a bit!
Check the latest prices and availability here
Conclusion
Kiritsuke knife is one of the favorites among chefs to take care of their veggies and meats.
Whether you'll have the same feelings? This highly depends on your skillset as a cook or chef and your choice.
If you go for a kiritsuke gyuto, I imagine you have what it requires; ultimate skill and a master-level experience with a single-beveled knife.
Otherwise, you'll have a tough time controlling it and may even injure yourself along the learning process.
On the other hand, if you go for the western version, the kiritsuke yanagiba, it is best suited for everyone, from beginner to advanced chefs and anyone in between.
Plus, it's much more versatile and effortless in use.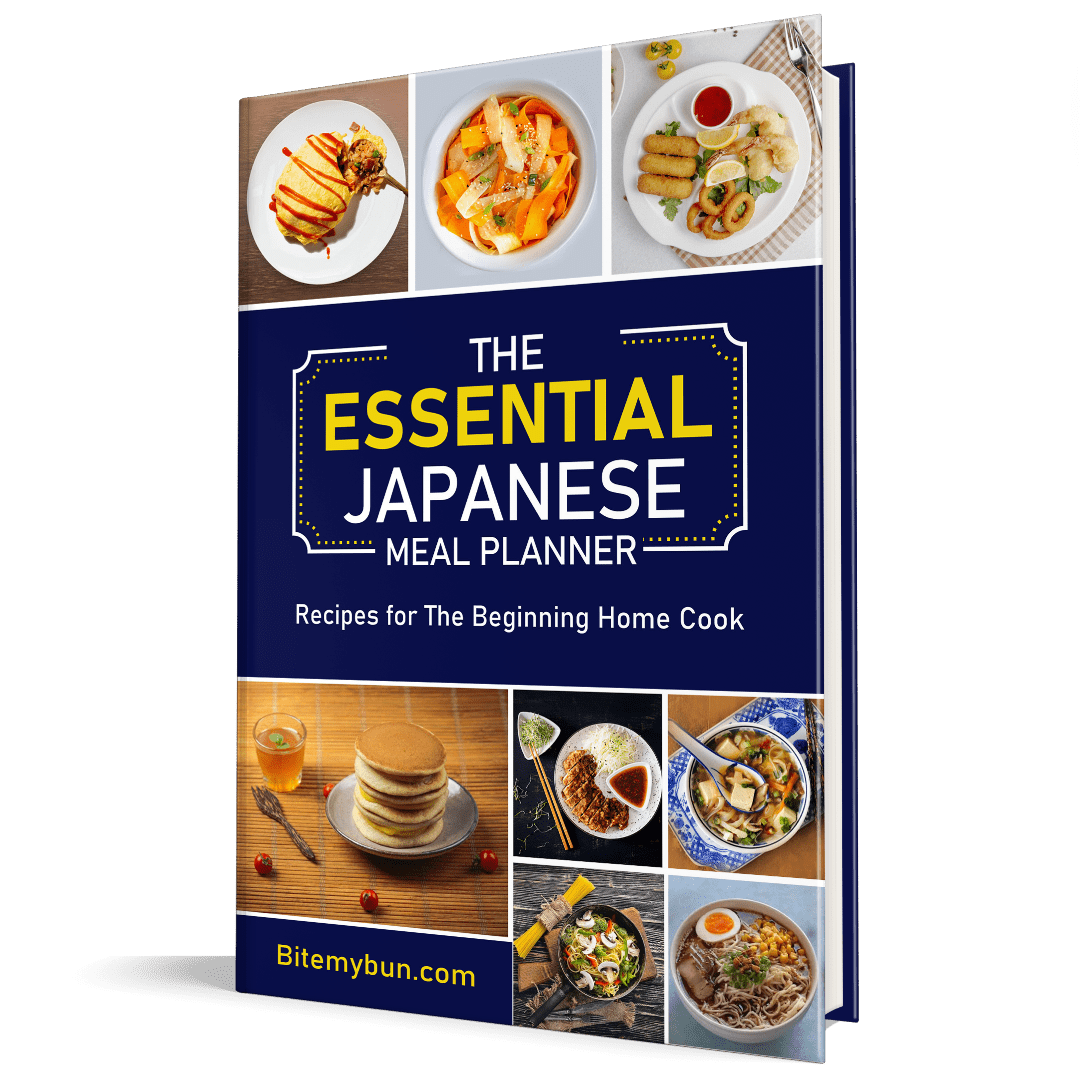 Check out our new cookbook
Bitemybun's family recipes with complete meal planner and recipe guide.
Try it out for free with Kindle Unlimited:
Read for free
Joost Nusselder, the founder of Bite My Bun is a content marketer, dad and loves trying out new food with Japanese food at the heart of his passion, and together with his team he's been creating in-depth blog articles since 2016 to help loyal readers with recipes and cooking tips.