Best carbon steel wok | The most versatile Asian cooking pan [top 7 reviewed]
I love creating free content full of tips for my readers, you. I don't accept paid sponsorships, my opinion is my own, but if you find my recommendations helpful and you end up buying something you like through one of my links, I could earn a commission at no extra cost to you.
Learn more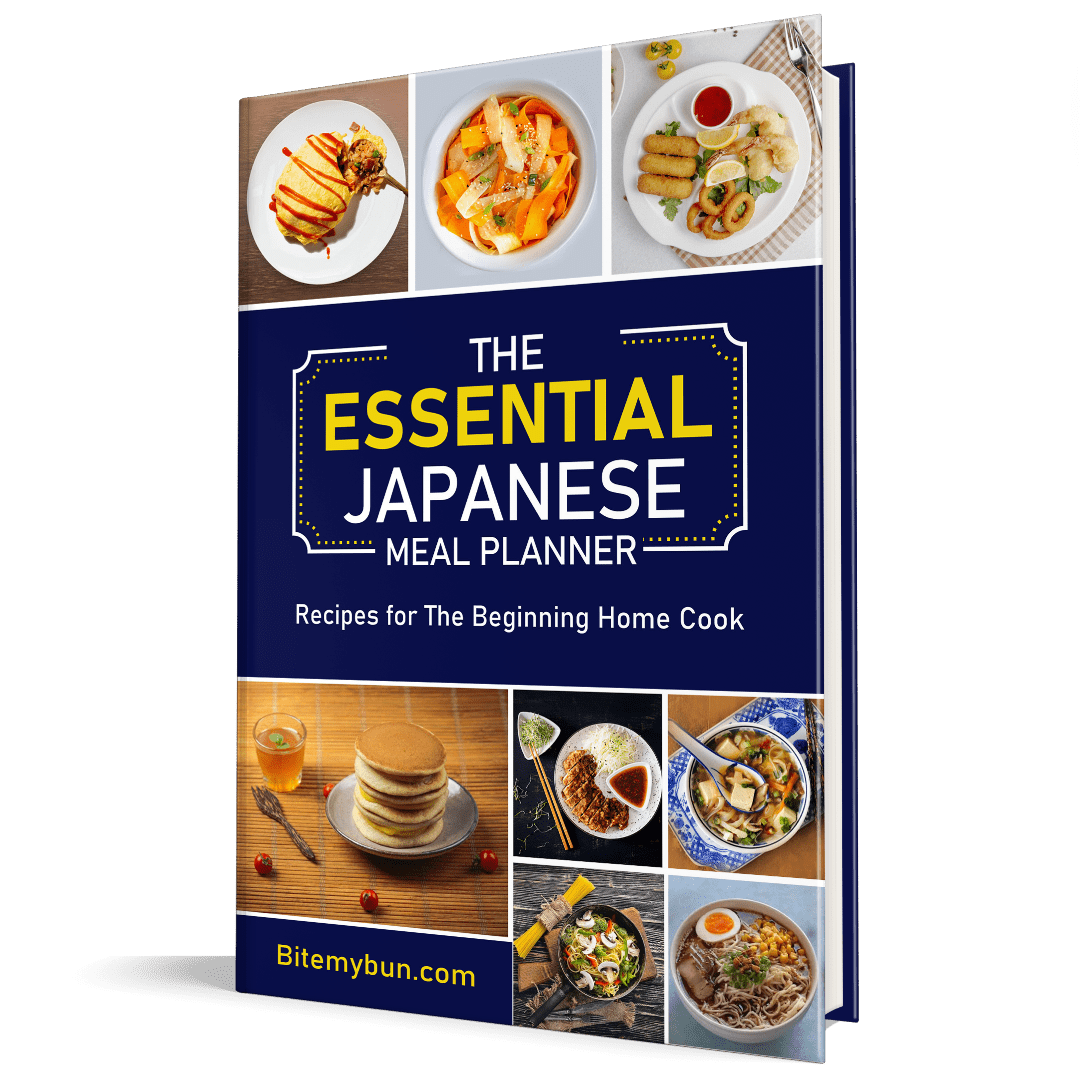 Check out our new cookbook
Bitemybun's family recipes with complete meal planner and recipe guide.
Try it out for free with Kindle Unlimited:
Read for free
The wok is the most versatile Asian cooking pan. This type of pan is at the center of Asian kitchens because it can be used to cook almost any kind of food.
If you don't have a wok in your cookware collection, you're seriously missing out!
There are many types of woks, so I'm sure you'll find one that is the perfect fit for your kitchen and cooking needs.
But should you get a carbon steel wok, a cast iron, or an aluminum one? Let me convince you that a carbon steel wok is a versatile piece of cookware you can use for decades to come.
My top pick is the Kenmore Flat Bottom Carbon Steel Wok, because it is affordable, compatible with all cooktops, and a great heat conductor. Therefore, you can cook any kind of Asian or Western cuisine with this wok, and even beginners can easily maneuver and toss the ingredients.
Check out this overview table, and then read on for a full review of each wok.
10 Tips to Save a Bundle on Asian Ingredients!
Introducing our brand new FREE PDF guide: "Saving Secrets: Unveiling the Art of Saving Money on Asian Ingredients" It's your first newsletter email, so start saving today! 📚🧧
We'll only use your email address for our newsletter and respect your privacy
Carbon steel wok buyers guide
Choosing a carbon steel wok is not very difficult. It really comes down to two things: size and bottom.
First, you need to consider the size of the wok.
Are you cooking for a large family or just one or two people? In that case, an 8-inch diameter wok is large enough for a meal.
But, if you want a versatile wok that you can use to cook any kind of food, a 12 or 14-inch wok is the best choice.
Next, consider the bottom.
A flat bottom wok is best for all cooktops.
A round bottom wok doesn't work with induction, glass, and many electric cooktops. Therefore, if you have any of those in your home, don't buy a traditional round bottom wok.
Look for a wok with a heat-resistant and no-slip handle. Wooden handles are great because they stay cool.
Having a helper handle is also a good feature because it makes it easier to carry and move the wok.
While a wok doesn't need to have a lid, having one is great if you plan on simmering foods. A lid will keep the food moist and juicy.
Finally, think about ease of maintenance. All carbon steel woks require seasoning.
Some of the woks I've reviewed here are already pre-seasoned at the factory, so you can start using them right away.
Best carbon steel woks reviewed
Check out full reviews of each wok based on different categories and needs.
Best carbon steel wok for beginners & best overall: Kenmore Flat Bottom
For first-time wok users, I recommend getting an affordable carbon steel wok to practice your cooking skills.
This Kenmore flat bottomed wok has an ergonomic design; it's lightweight and easy to use.
Since it has a no-stick coating, your food won't stick, which means you can use this wok to learn how to make traditional Asian dishes.
You don't need to be a professional chef to make delicious food with this wok.
The pan is compatible with many cooktops, including induction. Also, it's made with non-toxic materials. Therefore, it's free from PTFE and PFOA.
But best of all, because of the non-stick coating, you also don't need to use too much oil to fry foods.
The 1.8mm thick wok is great at retaining heat and distributes it evenly. Even though it's a bit thicker than some other woks, it still heats up rather quickly, so you can start cooking in no time.
It can withstand temperatures of up to 500 degrees F.
The one disadvantage is that the non-stick coating can come off over time, especially if you use metal utensils. Therefore, use wooden and plastic utensils when cooking with a coated pan.
Like other carbon steel cookware, this wok requires seasoning. But, with regular maintenance, this affordable pan can last you for many years.
Pro: cheap and non-toxic
Con: coating can come off in time
Check prices and availability here
For cooking like a pro, check out these Most Used Hibachi Chef Tools
Best budget carbon steel wok & best nonstick & best for deep-frying: Ecolution
There's nothing worse than a sticky wok that takes a long time to scrub and clean.
If you're just looking for a cheap wok that doesn't stick and cooks all kinds of Asian and Western dishes, Ecolution woks are an excellent solution.
Not only does this wok have a nonstick coating, but it's also PFOA and toxin-free. Therefore, you can rest assured toxins aren't seeping into your food.
But since Ecolution's cookware range is so cheap, this wok is the ultimate kitchen must-have.
It is effortless to wash and clean, and you'll stop scrubbing the stuck-on foods. Also, this wok is a great heat conductor, so you can use it for stir-fries and deep-frying too.
It is hollower (3 inches) than the other woks, so it's also ideal for deep-frying with lots of oil. The high sides make this wok extremely versatile.
The wok is also equipped with a riveted non-slip handle which makes handling and tossing safer and simpler.
This wok has a flat bottom, so it's suitable for all kinds of cooktops, including glass, induction, electric, and gas.
Also, the wok is made of a heavy-duty gauge carbon steel material that comes with a limited lifetime warranty, so you know it's well made and durable.
Therefore, this wok is my best budget pick because you're getting very good value for the money, and it can do it all.
Pro: Cheap and hollow
Con: Nonstick coating flakes after time
Best hand-hammered carbon steel wok & best round bottom: Craft Wok Traditional Hand Hammered
An authentic and traditional Chinese wok is always hand hammered into the perfect round-bottom shape.
The Craft Wok is great for beginners and pros alike because it's robust and heats up evenly, so your food is cooked to perfection.
This wok is handcrafted by professionals in Guangzhou, China. Therefore, it's very high-quality and will last you for many years.
Hand-hammered woks take more labor to produce and require excellent craftsmanship; thus, they are more expensive. But, at around $60, this wok is a great bargain.
The wok is made of carbon steel, but the handle is made of wood. It also has a steel helper handle which makes it easier to maneuver.
The wooden handle is non-slip and easy to grab since it's not too thin. Also, since the handle is half steel and half wood, the bottom part doesn't burn when you cook at high heat.
In terms of size, 14 inches is ideal for most foods. It also has a round bottom, which is the classic Chinese wok shape and best for cooking at high heat and stir-frying meats and veggies.
The pan weighs 4.6 pounds of 2.1 kg, which is quite heavy, but it's made of the best materials, and it's very sturdy.
Before using it, you will have to season the wok. I'll talk about seasoning after the full reviews.
One disadvantage is that this wok is not suitable for flat electric or induction cooktops because of the round bottom.
But, it's one of the best hand-crafted pans for any other cooktop because it's made of 15-gauge steel and it's affordable.
Pro: hand-hammered out of 15-gauge steel
Con: not suitable for induction cooktops
Check prices and availability here
Best carbon steel wok for induction: Stir Fry Pan Flat Bottom Pan
To use a wok on induction or flat electric cooktops, it needs to have a flat bottom to stay in place while cooking.
This 12.5-inch wok is slightly smaller than the previous one, but it's a great family size for making all kinds of meaty, noodle, and rice dishes.
The wok is made of 1.5mm thick Chinese carbon steel. Therefore, it heats up very fast and has excellent heat retention properties.
It also comes with a lid, so you don't need to purchase one separately.
Since it has a flat bottom, you can use this wok on all types of cooktops, including gas, induction, and electric.
It looks very nice as far as design, as it has a textured steel body and a large wooden handle that stays cool.
The texture looks like fish scales, but it has an important function. A fish scale pattern helps reduce the appearance of scratches. As well, the food is less likely to stick to the pan.
It's advertised as a non-stick wok, so it's ideal for those of you just starting to cook with a wok. You can even make eggs, noodles, and rice without all the ingredients sticking to the bottom of the pan.
But what makes this a great addition to your cookware collection is the fact that it's lightweight (3lbs), so anyone can easily lift it and maneuver it.
The handle is comfy to grip and doesn't slip so that you can cook safely. Just make sure to season the pan before the first use and then every once in a while to prevent food from sticking.
Oh, and the great news is that the wok is easy to clean since it's not too thick or heavy.
Pro: cheap and suitable for all cooktops
Con: not as sturdy and durable
Looking for more quality cookware suitable for induction? Check out my review of the 14 Best Induction Cookware sets, pans, roasters & more
Best carbon steel wok with flat bottom & best with lid & best oven-safe: Bielmeier Wok Pan
When you're looking for a versatile flat bottom wok that works on all cooktops, has a great price, and comes with all the accessories you need, this Bielmeier set is a great option.
It is a flat-bottom wok, with a wooden lid and heat-proof wood handle.
I recommend this wok for family use because it is chemical and toxin-free. Therefore, the wok is free from PFOA. As well it is nitrided with a non-stick coating to make cooking easy.
Sure, you still have to season the wok with oil, but it's a great piece of cookware.
It's known for amazing heat distribution, so your food doesn't stick and cooks well at high heat. You can also use this wok in the oven to make delicious recipes at up to 450 degrees F.
Don't worry; the wok is durable and well made, so it won't get damaged in time. If there are signs of rust, it's perfectly normal and just means the pan needs seasoning.
The wok weighs about 5 lbs. and has a 12.5" diameter, so it's large enough to cook for the entire family.
Also, this wok looks very stylish and traditional since it has a fish scale texture pattern. Thus, it's a great addition to your cookware collection.
Pro: oven-safe and works on all cooktops
Con: a bit heavy
Check prices and availability here
Best carbon steel wok for electric stovetop: Joyce Chen Classic Series
Many households now have exclusively electric cooktops.
A lot of your regular cookware is not suited for this stovetop, especially round-bottom woks. Therefore, you need to get a good flat bottom wok.
This Joyce Chen wok set comes with the wok, a dome lid, a bamboo spatula, and a small recipe booklet. While it's a great wok for electric cooktops, you can also use it on gas, so it's pretty versatile.
The 1.5-gauge carbon steel material makes this wok a great heat conductor. It is praised for fast and even heating.
It's easy to work with because it has a birch-wood handle that doesn't heat up along with the pan. Therefore, it stays cool, and there is less risk of burns and injury.
There is also a wooden side handle so you can remove the pan from the stovetop easily.
But what makes this wok interesting is that it has a non-stick dome lid. A dome lid traps the heat, so the food retains its moisture and all the nutrients.
This is useful if you want to cook succulent and juicy food.
Also, when cooking stews with a rich sauce, like this delicious Sinampalukang Kambing Recipe, there will be less evaporation, and the food will retain its flavors.
Overall, this wok is an excellent value for money because its interesting design with a narrow bottom and wide top mean you don't need to use lots of oil to cook.
Pro: great value for money
Con: metal utensils will scratch the coating
Wondering how induction and electric cooktops compare? I dive into the differences and top choices here
Best with wooden handle & best pre-seasoned: Yosukata
If you want to start cooking right away, a pre-seasoned pan is an excellent choice.
This premium Yosukata wok is already seasoned at the factory and ready to use. They use a special seasoning technique that ensures you can cook on a non-stick surface on your first try.
Also, the wok has a traditional design with a wooden handle and metal side handle. The welded handle base ensures your wok doesn't fall apart in time, and you can use it safely.
As I mentioned above, this is a traditional wok that resembles the original Chinese and Japanese design of this type of cookware. Therefore, this model has a round bottom, which heats up fast, retains heat, and distributes it evenly.
With this wok, you can master the art of Asian cooking. It's ideal for stir-frying, deep-frying because it brings out food's rich flavors.
It's a bit pricier than the cheaper woks I mentioned, but this one is made from very high-quality carbon steel, and it has welded elements.
Thus, it's guaranteed to last a lifetime, and its traditional design is ideal for cooking on high heat. The round bottom ensures outstandingly even heat distribution.
The pan's light weight makes it easy to work with and lift. As you know, making authentic stir-fries or fried ramen requires a lot of movement on your part.
Pro: has a welded handle, and it's easy to maneuver
Con: the round bottom is not suitable for induction cooktops
Check the price on Amazon: Yosukata
Carbon steel wok Q&A
What can you do with a wok?
A wok is used for all kinds of cooking techniques. There are so many Asian and Western recipes you can cook in a wok; you'll be amazed.
Here is what to use the wok for:
Stir-frying
Cooking curries
Braising
Frying
Deep-frying
Steaming
Poaching
Boiling
Stewing
Searing
Smoking food
For example, check out this delicious & healthy Yasai Itame Japanese stir-fry vegetables recipe
What's the advantage of a carbon steel wok?
The most popular material for making woks is carbon steel. Sure, aluminum, cast iron, and stainless-steel woks too, but carbon steel is considered ideal for this type of cookware.
So, why is this material so popular?
Unlike heavy cast iron, carbon steel is very lightweight and thin. Woks made of carbon steel are easy to maneuver and toss while cooking.
But even though the wok is lightweight, it is still extremely sturdy and durable.
Another advantage of carbon steel woks is that they have a non-stick surface as long as they're seasoned. Thus, this non-stick surface makes it easy to cook various recipes and dishes without burning the food.
Learn How to Season A Carbon Steel Pan here | 7 easy steps to get the best results
Finally, carbon steel woks are very affordable. This material is cheaper to manufacture than most others, so the works are cheap and accessible to all.
Are carbon steel woks safe?
Of course, carbon steel woks are safe to use. Even though you use them for cooking on high heat, these woks don't release toxic chemicals during the cooking process.
Carbon and iron are safe materials. Compared to other nonstick modern cookware materials, carbon steel is actually healthier and safer. It doesn't emit any toxic material even at 500 degrees F.
Is carbon steel non-stick?
Generally, carbon steel is a non-stick material. Therefore your food doesn't stick to the pan.
But, the wok does need seasoning regularly. Even then, carbon steel is not entirely non-stick.
Does carbon steel rust?
Most cookware rusts over time. In order to prevent carbon steel from rusting, you have to clean and season your wok.
Also, avoid soaking the wok in water for long periods as this promotes oxidation. And finally, don't place the wok in the dishwasher because it's a hand-wash pan only.
Does carbon steel wok have coating?
No, the carbon steel wok creates its own natural coating through seasoning.
Basically, a carbon steel wok is naturally non-stick. This protective coating gets better which each use.
Can you use carbon steel woks with induction cooktops?
Yes, as long as the wok has a flat bottom. These flat-bottomed woks are usually labeled as induction cooktop safe.
A round bottom wok does not work with induction cooktops, so don't even try as you risk damaging your expensive cooktop.
Flat bottom vs. round bottom wok
The traditional woks have a round bottom. If you cook on a gas stovetop, a round bottom wok is ideal.
However, the problem with this type of wok is that you can't use round-bottom woks on electric and induction cooktops because they are flat, and the wok doesn't stay balanced.
However, you can use a flat-bottom wok on gas stoves.
If you use an electric or induction cooktop, you must use a flat-bottom wok that is stable on this surface.
The round bottom wok reflects heat back onto the heating element, and as a result, it can damage the cooktop.
Wok vs. frying pan
You might be curious to know why a wok is different from your average frying pan?
A frying pan is better at heat retention than a wok. But, when it comes to heat distribution, the wok is king.
Since the wok has a concave shape and sloping sides, a wok has far fewer hot or cold spots, resulting in more even cooking. It's also better for cooking at high heat.
The concave shape of the wok is also better for cooking Asian foods, which need to be tossed around during the cooking process.
Thus, when you want to stir-fry and toss the ingredients, a wok is easier to use than a frying pan. The high sides ensure the food doesn't fall out of the pan.
But, if you need to cook very soft foods like delicate veggies and tofu, for example teriyak tofu,  you might want to use a frying pan because you don't have to toss the food.
Many frying pans are rust-proof; thus, they have an advantage over woks. A wok needs to be seasoned regularly to avoid rusting.
Overall, frying pans are less vulnerable to rust and oxidation.
Looking for a stylish copper frying pan? I have reviewed the Best Copper Frying Pans here: from budget to top of the line
Carbon steel wok vs. cast iron
Both carbon steel and cast iron are excellent wok materials.
Cast iron is an alloy of iron and carbon. Carbon steel is a very cheap cookware material and a great heat distributor.
Carbon steel heats up a lot faster than cast iron, and with seasoning, it builds up a non-stick coating.
Since it's more lightweight than cast iron, a carbon steel wok is easy to use to make Asian dishes where you need to toss the ingredients.
Let's further compare the two materials:
Durability & build
The general consensus is that carbon steel and cast-iron woks are tied when it comes to durability and sturdiness. As well, they have an almost equal heat conductivity.
The difference is their build. Carbon steel is made of 99 percent iron and 1 percent carbon. Cast iron, on the other hand, contains 97 percent iron and about 3 percent carbon.
Both of these materials are very resistant to wear and tear and heat damage. But the cast iron wok is a bit more brittle. Thus, the carbon steel wok can last longer.
When it comes to rust, both carbon steel and cast iron are rust and corrosion-resistant.
The carbon steel wok usually has chromium and anti-rust materials to make it last longer. Chromium coatings prevent oxygen reactions which usually create rust.
Cast iron is more prone to rust, but rust won't be a big issue with regular seasoning and maintenance.
Heat retention
You probably already know this, but good heat retention leads to much better food.
The carbon steel wok heats up much faster than a cast-iron one. Both remain hot and distribute the heat evenly.
However, the cast iron stays hotter for longer than carbon steel and retains a bit more heat.
But for cooking delicate ingredients, the carbon steel wok is better because it heats up quickly, so you can sauté and stir-fry ingredients that only need a couple of minutes of cooking time.
Weight
When it comes to weight, a carbon steel wok is no doubt much lighter than its cast-iron counterpart.
The reason is that cast iron woks have a denser and thicker body than carbon steel ones. Therefore, it's easier to lift and toss a carbon steel wok than the cast iron one.
Price
Pricewise there's not much difference between the two. Carbon steel and cast iron and relatively inexpensive prime materials.
The prices are affordable for all and nowhere near the price of Le Creuset cookware, for example.
Design and functionality
Most cast iron woks have a rough and a bit of an uneven base. Also, compared to carbon steel woks, the walls are steeper.
The cast iron wok is designed for use on stovetops and ovens too. Therefore, the steeper walls prevent liquids and other ingredients from falling out while bubbling away in the oven.
Cast iron woks are brownish-black in color and have the traditional appearance of "old-style" cookware. Carbon steel woks are more elegant and modern in their design.
For more on this read: Why should you buy a cast iron pan? Tips and best buy
Carbon steel wok vs. nonstick
A nonstick wok is usually made of cold-forged or anodized aluminum. These woks have a nonstick coating, so your food never sticks to the pan.
The one major problem with this type of wok is that the coating tends to flake off, and you're left with a bad wok after some time.
Aluminum is a great heat conductor and lightweight, so it's similar to the carbon steel one in terms of weight.
You can make starchy curries and stews with a nonstick wok, and the food will simply slide out of the pan when ready. With a carbon steel wok, you need to season it well, or else food might still stick a bit.
However, the nonstick wok doesn't need seasoning, so it's easier to use.
How to season a carbon steel wok
Once your new carbon steel wok arrives, you will need to season it before the first use.
After you take the wok out of the package, wash it gently with some soapy water to remove dust and oils from the factory. All you need to use is a simple scrub sponge with a green scouring pad on one side.
Seasoning the carbon steel wok for the first time
After the first soap wash, towel dry the wok.
Transfer the wok to the stove.
Grab some aluminum foil and wrap the handle and the helper handle in foil to prevent burning.
Turn on the burner to high heat.
Keep a dry towel and oven mitts close by in case you have to touch anything hot.
As soon as the wok heats up, it turns a brown color and starts to smoke. Turn on your kitchen fan if you can.
Any residual oils will burn off at this point. The smoke can be very smelly but don't worry, it's normal.
Tilt the wok in different directions, so all residue burns off from the sides of the wok.
At this point, the wok turns a blue and black color which means it's burning on high heat.
Keep tilting the wok until it's mainly the same color everywhere.
Turn the burner off and move the wok onto the stove.
Add a cup of water to the burning wok.
Let it cool and once it's cooled, wash the wok with dish soap.
Rinse well and dry with a paper towel.
Turn the burner back on and set it to medium heat. Put the wok back on the burner.
Wait until the wok is dried.
Turn the heat to low and add one tablespoon of vegetable oil.
Tilt the wok around to spread out the oil evenly.
Do this for about 1 minute and then turn off the heat.
Wipe the wok clean with a paper towel, which absorbs most of the oil.
Reheat the wok one more time until it starts to smoke, then turn it off.
Remove any moisture and oil with a paper towel. This step ensures the wok doesn't get rusty.
Now your wok is seasoned, and it has formed a patina.
Here is a video explaining the process:
In the future, you don't have to go through this lengthy process every time. Just maintain the seasoning using the following tips.
Seasoning the wok regularly
After every use, clean the oil with a paper towel. If you don't use the wok for some time, you'll need to season it again.
Wash the wok with dish soap.
Hand dry with a towel or paper towel.
Put the wok on the burner on high heat for a bit but don't let it smoke.
Let it cool.
Now wash it clean once again.
Turn the stove to low heat and add oil to the wok.
Swirl the oil around to coat the surface of the wok evenly.
While the wok is still warm, use a paper towel to spread the oil everywhere.
Now the wok is seasoned once again.
How to clean a carbon steel wok
When you clean your carbon steel wok, you're ensuring it lasts longer and stays rust-free. It's best to clean the wok after every use.
Don't worry; it's not a time-consuming task, but it helps keep your wok in great condition.
First, rinse the wok with some hot water. Then, using a sponge, scrub off any larger debris and food pieces. Make sure you never use a metallic scrubber, as that will damage the coating.
If the food seems stuck to the wok, let the wok soak in hot water for about 5 minutes. Then, scrub the food off with a sponge. A sponge with a green scouring pad is the best for this task.
After you've removed all the food, rinse the wok with plenty of water. Rub and pat dry with a towel or paper towels.
It's very important to ensure the wok is wiped clean completely. Any moisture remnants can make the wok rusty.
So, turn the heat on medium and let the wok dry on the stove. Then, add in a tablespoon of vegetable oil and rub it around with a paper towel.
Now you can store it away, and the wok is ready for the next use!
Takeaway
With all of these affordable wok options, there's no reason not to add a carbon steel wok to your cookware collection.
If like me, you're passionate about Chinese and Japanese cuisine, a wok is a must-have. It helps you cook stir-fries, deep-fry, simmer, braise, boil, and steam any kind of food.
The bottom line is that you need to check to make sure the wok you order is compatible with your cooktop. Next, choose the size that best fits your cooking needs.
But finally, have fun cooking and don't be afraid to turn up the heat!
Read next: Is rice bran oil good for cooking? Read about its high smoke point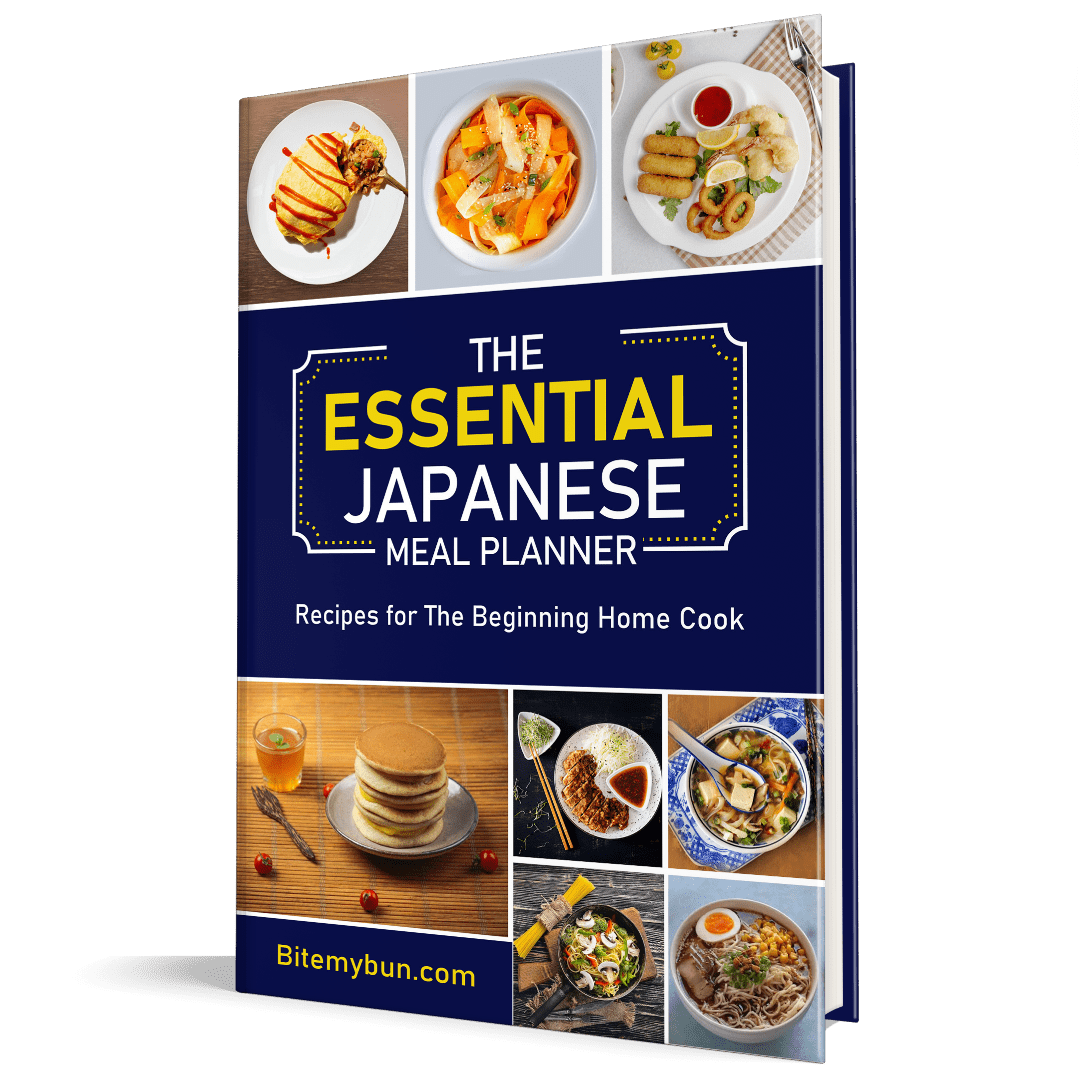 Check out our new cookbook
Bitemybun's family recipes with complete meal planner and recipe guide.
Try it out for free with Kindle Unlimited:
Read for free
Joost Nusselder, the founder of Bite My Bun is a content marketer, dad and loves trying out new food with Japanese food at the heart of his passion, and together with his team he's been creating in-depth blog articles since 2016 to help loyal readers with recipes and cooking tips.