7 Best Pancit Recipes For Delicious Filipino Noodles
I love creating free content full of tips for my readers, you. I don't accept paid sponsorships, my opinion is my own, but if you find my recommendations helpful and you end up buying something you like through one of my links, I could earn a commission at no extra cost to you.
Learn more
Filipino food is some of the best in the world, and pancit is one of the most popular dishes.
Pancit is a noodle dish that can be made with a variety of ingredients, making it perfect for any occasion. It's also easy to customize to your liking, so you can make it exactly how you like it.
With all these different variations, you're sure to find a pancit recipe that will become your new favorite. Whether you're looking for something simple and classic or something more adventurous, we've got you covered.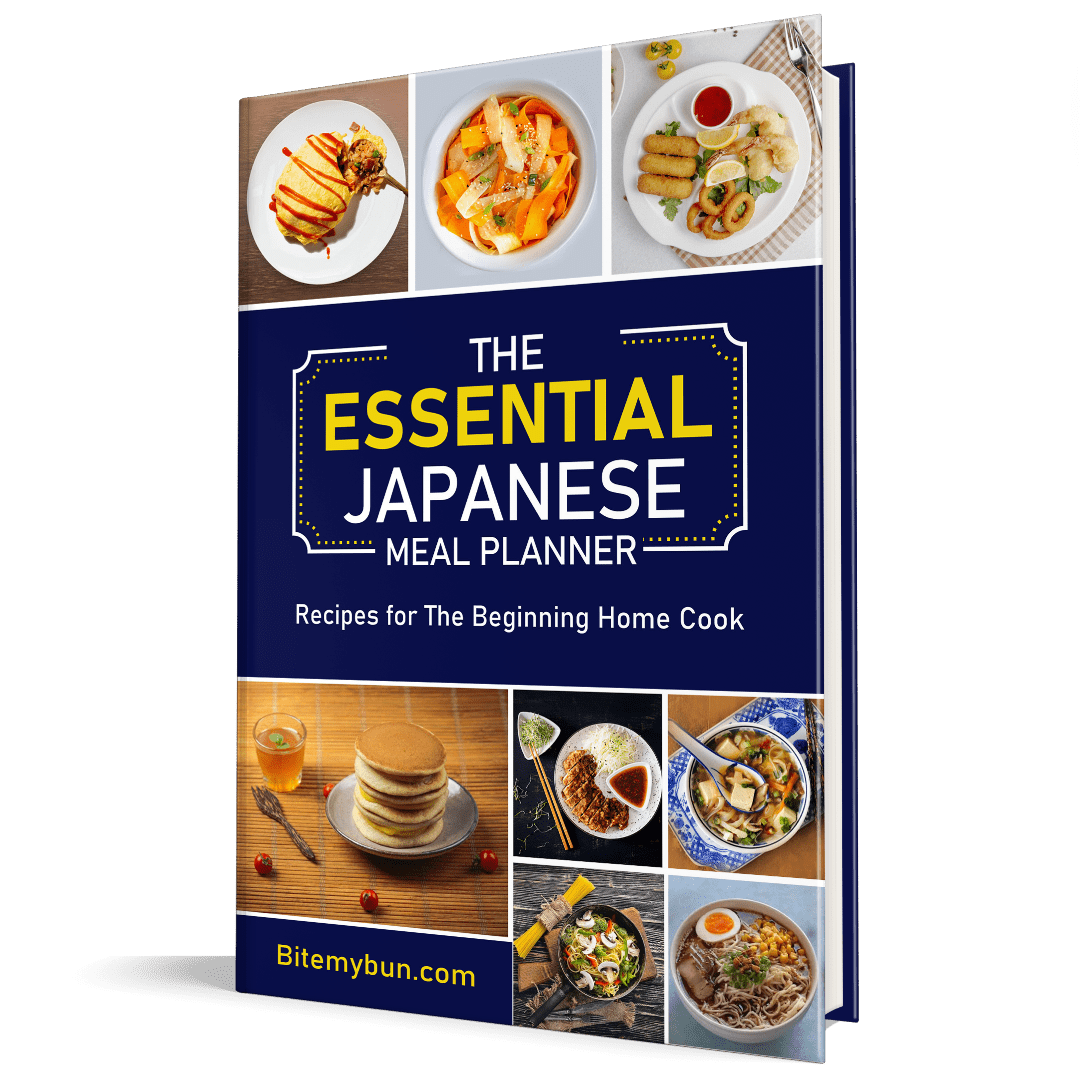 Check out our new cookbook
Bitemybun's family recipes with complete meal planner and recipe guide.
Try it out for free with Kindle Unlimited:
Read for free
Best 7 pancit recipes
Pancit canton
Special pancit canton recipe
This Special Pancit Canton Recipe is a massive popular pancit in the Philippines and has always been an island family favorite, usually prepared for family gatherings, parties, pot-luck and almost served at any particular event.
Check out this recipe
Have you ever tried to cook any kind of pancit or special pancit canton? If not, don't worry.
It's very easy to make and I'm glad you're looking into it for yourself. You'll be all right so long as you follow these measures.
Pancit luglug
Pancit luglug recipe with shrimp and crackling pork
This pancit luglug recipe is also known as rice noodles with a medley of toppings and sauce. "Luglug" literally means "to dunk in water".
Check out this recipe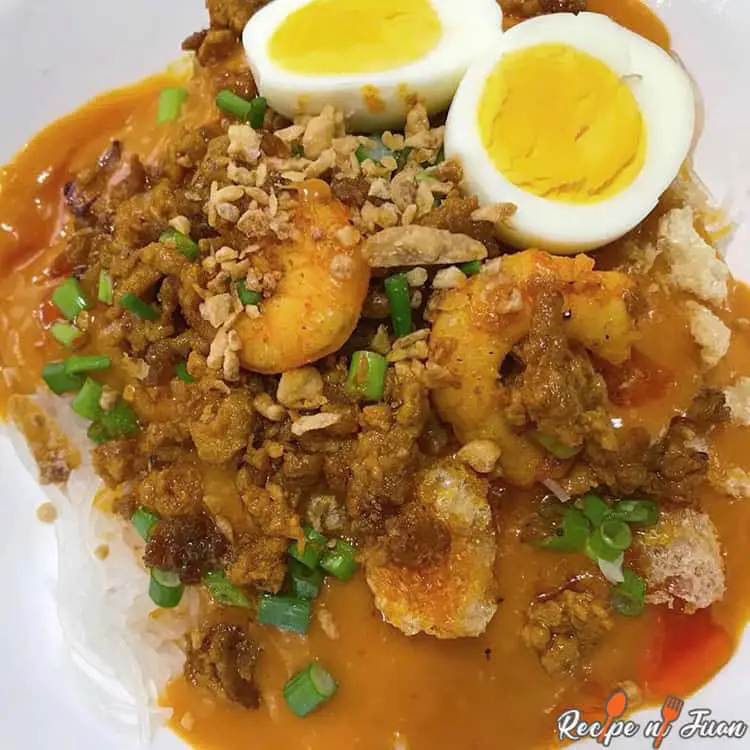 Pancit luglug is a noodle-based dish native to Pampanga, Philippines. It's made out of thin or thick cornstarch noodles, seafood toppings, pork rinds, and an orange savory sauce from the delicious combination of shrimp broth, flour, and annatto powder. The dish is best served when warm for meriendas, midday snacks, or on just about any occasion.
You can also serve pancit luglug with a warm bowl of rice, sliced bread, or puto (Filipino steamed rice cake). But as for me, I like to have it as it is and drink orange juice after.
Whatever it is that you want to pair this dish with, you'll surely be enjoying this dish with every savory slurp!
Pancit luglug came from Pampanga, Philippines. However, due to its popularity and mouthwatering taste, you can now find pancit luglug anywhere in the Philippines.
When you're traveling to some local areas, simply look for this dish in the noodle section on the menu. For about ₱50.00 to ₱80.00, you can already get a bowl of this dish.
Pancit lomi
Pancit lomi recipe (lomi batangas)
Pancit lomi is yet another variation of the famous pancit. However, though we're used to having pancit as a fiesta fare, this pancit lomi recipe is different in that it's usually eaten as a comfort food during the rainy season because of (surprise!) its broth.
Check out this recipe
Pancit lomi is another variant of the famous Filipino pancit dish. The lomi recipe is a combination of lomi noodles and garnishes like pork, chicken, chicharon, kikiam, and pork liver, all tied together in local seasonings. It tastes savory and creamy, and with all the ingredients dancing in your mouth, the dish is absolutely worth making.
If you're tired from a long day at work and you're craving delicious soup, this recipe is the way to go. It's very easy to prepare and could already satisfy your hungry stomach.
Originally from Batangas, pancit lomi is usually sold in eateries across the province.
With the mobility of the Filipinos, however, other people got wind of pancit lomi, and now you'll see different lomihans (eateries with just lomi) whipping up their own pancit lomi, panciterias (eateries specializing in pancit) adding it to their menu, and carinderias (which offer the usual viands but not pancit) starting to offer it alongside their other rice-based meals.
Pancit malabon
Pancit malabon recipe
This Pancit Malabon recipe, is a Rice noodle based dish that originated in Malabon, is a popular dish to be served in big celebrations, fiestas and even in impromptu celebrations in schools and offices.
Check out this recipe
Though there are a lot of businesses in Metro Manila that delivers Pancit Malabon to one's area, it is still a different experience if this Pancit Malabon recipe is followed and made as a homemade fare.

The ingredients to this dish are very much similar to the ones used in Pancit Palabok, however, the difference lies in the fact that most of the ingredients of Pancit Malabon came from the seas, and also because of the different rice noodle used.
Pancit habhab
Pancit habhab recipe (pancit lucban)
Quezon is one of the more popular provinces in the Philippines is simply because of its cuisine. One dish obviously is the first thing that comes to mind, and that is Pancit Habhab recipe also know as Pancit Lucban.
Check out this recipe
Pancit Habhab is just one of the many variations of Pancit.
Pancit, as we all know, is a recipe that we have adopted from the Chinese, and owing to Filipino creativity, we were able to come up with different varieties of pancit depending on where that particular version of pancit comes from.
Pancit bihon guisado
Pancit bihon guisado recipe
This Pancit Bihon Guisadorecipe is doable even for beginners as the main thing to do in cooking this dish is to just saute everything. Yes, that's why the name is "guisado" which translates to "sauteed."
Check out this recipe
Like some pancit recipes, this pancit bihon guisado recipe makes use of rice noodles; rice sticks to be exact, soaked in water before cooking.
Aside from the rice sticks, the main ingredients or "sahog" are all meat fares such as deboned chicken and diced pork.
The vegetables, on the other hand, include carrots, cabbages, and pea pods. Chopped celery can also be added for a contrast in taste.
Another important condiment to be included in pancit bihon is the soy sauce as this will tie all of the ingredients into one coherent taste.
Pancit molo
Pancit molo recipe (Molo Soup)
This Pancit Molo recipe is definitely a Chinese influence since the Chinese traders introduced a lot of Chinese dishes to the Filipinos. This Chinese wonton soup is originally from Molo town, an old Chinese town in the Province of Iloilo.
Check out this recipe
The ground pork that is used as a filling for the dumplings must be at 80 percent lean meat and 20 percent fat. The fat content of the meat helps lock in the moisture.
As extenders chopped water chestnuts or turnips (singkamas) is added into the pork filling.
Chopped garlic chives or spring onions are added for garnish and added flavor for the pancit molo.
Best 7 Pancit Recipes
Pancit is definitely a Chinese influence since the Chinese traders introduced a lot of Chinese dishes to the Filipinos. From the pancit from Molo town, an old Chinese town in the Province of Iloilo, to the pancit hab hab.
Ingredients  
17.5

oz

pancit canton noodles

alternatively, you can use rice sticks
Instructions 
method (molo soup)
In a pot heat oil then sauté garlic and onions.

Add chicken then stir fry for a bit.

Pour in the broth, and then bring to a boil.

Once boiling add the prepared wontons.

Simmer for 3 minutes then add the leftover wonton wrappers then simmer for additional 2 minutes.

Season with fish sauce and freshly ground black pepper

Top with spring onions, fried garlic, and drizzle with sesame oil.
As a pancit stir-fry
Stir-fry the vegetables and protein in a wok. After they are cooked, add in the pancit.

Wait until the noodles have absorbed the stock. Mix. Serve on a platter with calamansi and/or additional soy sauce.
Nutrition
How long does pancit last in the fridge?
Pancit will last in the fridge for up to 5 days if stored in a well-sealed container. You can also keep it in an airtight container in the freezer for up to 2 months.
How do you reheat a pancit?
You can reheat pancit in the microwave to warm it up. This dish doesn't have to be piping hot so just a little is fine. You can also reheat it in a skillet to saute it a bit more before serving.
Conclusion
Pancit is a very versatile dish you can make with all types of noodles, so if you have some leftover noodles be sure to try it out!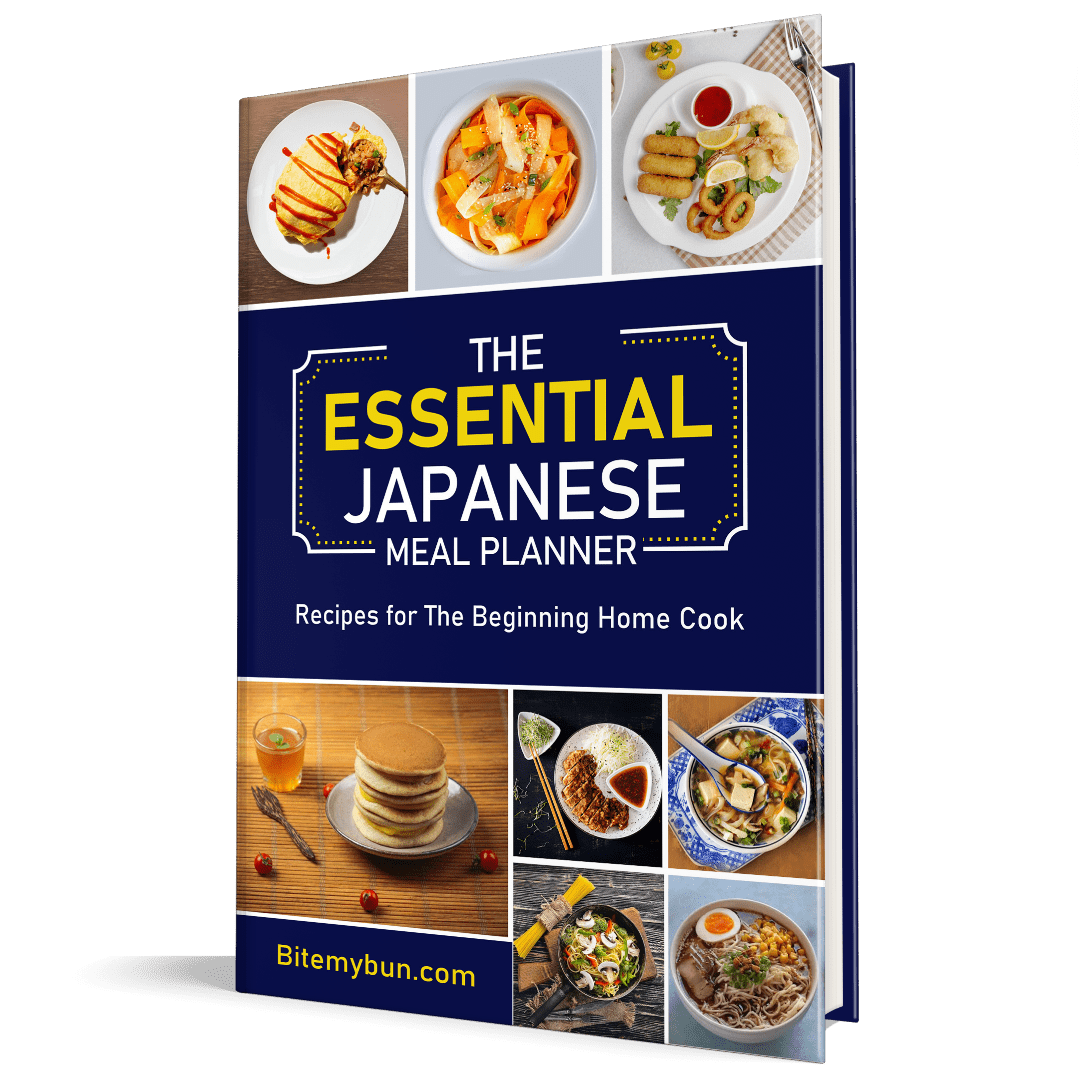 Check out our new cookbook
Bitemybun's family recipes with complete meal planner and recipe guide.
Try it out for free with Kindle Unlimited:
Read for free
Joost Nusselder, the founder of Bite My Bun is a content marketer, dad and loves trying out new food with Japanese food at the heart of his passion, and together with his team he's been creating in-depth blog articles since 2016 to help loyal readers with recipes and cooking tips.