Best Recipes with Worcestershire Sauce: Top 9 Dishes to Try
If you're looking for a unique and delicious way to add a little extra flavor to your cooking, then you should definitely give Worcestershire sauce a try.
This classic condiment has an unmistakable umami flavor that works beautifully with many recipes.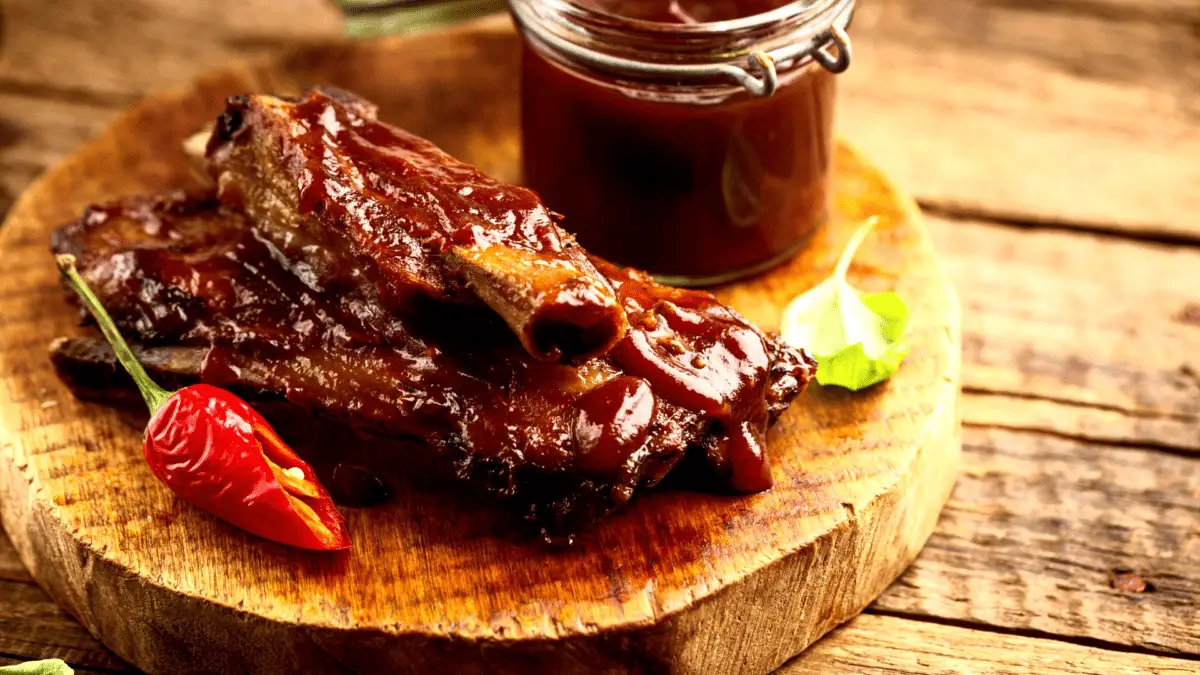 You'll find Worcestershire's complex flavor profile in classic Japanese and Filipino dishes.
It's also the star ingredient in a variety of marinades and sauces that can take your meals to the next level.
Top 9 recipes to make with Worcestershire sauce
Here are 9 of our favorite recipes that make the best use of Worcestershire sauce.
Filipino Beef Salpicao
The way Filipinos cook beef makes it so tender, juicy, and flavorful. This beef salpicao dish is no exception.
Worcestershire sauce adds depth to the marinade, which helps give the meat that melt-in-your-mouth texture.
Beef salpicao is a great, hassle-free stir-fry dish that you can prepare all in one pan.
Serve it over steamed white rice and buttered cabbage, and top with a sprinkle of parsley.
Since this is a stir-fry recipe, you only need to make sure that the liquid that was used to marinate the beef has already evaporated.
Then, the small beef cubes are seared in the pan but not burnt, making sure that the exterior is crisp and the interior juicy.
It is always better to choose the meatiest sections of beef, such as sirloin or tenderloin when deciding which to cook. The beef flank is also suggested.
The flavor combination of juicy meat, soy sauce, Worcestershire sauce, and loads of garlic will surely please the palate.
Monjayaki With Cabbage & Shrimp
Monjayaki is a type of Japanese comfort food that resembles a savory pancake. It's made with a mixture of shredded cabbage, shrimp, and Worcestershire sauce.
It is the runnier cousin of the famous okonomiyaki because it has a thinner batter. You can cook it on a nonstick griddle and then customize it with your favorite toppings.
The Worcestershire sauce will give it a distinct umami flavor that will complement the sweetness of the shrimp.
The batter is supposed to be very soft and runny, so make sure to mix it until all the ingredients are fully combined. Once cooked, the batter is scooped up and eaten with a spatula.
Monjayaki is usually served with Japanese mayonnaise, okonomiyaki sauce, katsuobushi (bonito flakes), and aonori (dried seaweed).
These toppings will give it an extra kick! Be sure to add plenty of cabbage for filling if you want to make the monjayaki a little more substantial.
Traditionally, monjayaki is prepared in a pan known as a misonikomi nabe. It is simple to spread the batter evenly in this pan due to its wide, flat surface and shallow sides.
But you can use a regular frying pan or griddle to achieve the same results.
Easy Sushi Tonkatsu Sauce
Everyone knows you can dip sushi and sashimi into soy sauce and wasabi. But what about adding a little extra flavor?
This easy sushi tonkatsu sauce is perfect for spicing up your favorite sushi rolls. We adapted it from the famous tonkatsu sauce served in Japanese restaurants.
Just mix Worcestershire sauce with ketchup, soy sauce, brown sugar, mirin, ginger, and garlic.
This combination will give your sushi a sweet, tangy flavor that you won't find anywhere else. Let the ingredients sit for half an hour so the flavors can infuse before serving.
This sauce is also great for dipping cutlets, tempura, and other fried dishes. It tastes especially good with freshly cooked salmon roe or Ikura sushi.
A few drops of Worcestershire sauce can really help to elevate the flavor profile. You won't believe how much this simple dip can enhance seafood dishes.
Menchi Katsu
Menchi katsu is a popular Japanese dish made with minced pork and beef, onion, and tonkatsu sauce which contains our favorite Worcestershire sauce.
Each patty is then coated in panko breadcrumbs and deep-fried.
The tonkatsu sauce is the heart and soul of this dish, so make sure to use quality ingredients.
This includes ketchup, Worcestershire sauce, soy sauce, and sugar. It gives a pleasant savory and sweet taste to the fried patties.
The meat is molded into a cutlet shape and then fried until golden and crispy. The result is a juicy, flavorful cutlet that pairs perfectly with steamed rice or noodles.
A light and refreshing cabbage salad can also be served alongside for a complete meal.
Beef Yakisoba
Japanese home cooks sure appreciate an easy meal and this beef yakisoba recipe is no exception.
This classic noodle dish is made with stir-fried noodles, beef, and shredded cabbage.
The secret ingredient that makes the noodles so flavorful is special sauce which also contains a splash of Worcestershire sauce.
This umami-rich condiment will give your yakisoba an extra kick that you won't forget.
To prepare this dish, first stir-fry the beef and vegetables over high heat.
Once they are cooked, it's time to make the sauce. Without the special sauce, you can't make a traditional yakisoba.
However, even though you can buy bottled sauces, we are preparing a much tastier sauce by combining soy sauce, oyster sauce, Worcestershire sauce, and sugar.
Then add your cooked yakisoba noodles and sauce there you have a quick meal!
Kamaboko Ramen (Narutomaki)
If you love noodle soup, you have to try to make ramen using our special spice and seasoning combo.
For this recipe, you'll be making a classic Japanese style ramen broth with chicken stock, soy sauce, Worcestershire sauce, and some other condiments like Chinese five spice powder.
Next, you add some tasty chicken, spinach, boiled egg, spring onions and a special fish cake called narutomaki.
This fish cake has a unique swirl pattern that looks like a pinwheel. It is made with white fish paste and gets its name from the Japanese word for "pinwheel."
The kamaboko ramen soup is best enjoyed hot and with a slice of narutomaki on top. The combination of the savory broth and the fish cake is simply divine!
Okonomiyaki Sauce
I'm sure you've heard of the famous Japanese pancake called Okonomiyaki. It's a savory pancake made with cabbage, egg, and flour and topped with a special okonomiyaki sauce.
This delicious sauce can be easily prepared with Worcestershire sauce, ketchup or tomato paste, soy sauce, sugar, honey, and molasses.
Making the okonomiyaki sauce at home is a simple process and can save you money because the bottled stuff can be pricey.
Additionally, you can use this brown and tangy sauce to top off any kind of fried or grilled dish. It's especially delicious when paired with tonkatsu pork cutlets, yakisoba, or even sushi.
The recipe is easy to make and you can adjust the flavor profile to your liking.
For example, you can add more Worcestershire sauce for a deeper flavor or use honey for added sweetness.
Mild Japanese beef curry
Are you not a huge fan of spicy curry? Then we have a special Japanese mild curry recipe which combines the delicious flavor of beef with a savory sauce.
With beef, potatoes, carrots, curry roux, and mushrooms, this robust and flavorful Japanese beef curry is a wonderful introduction to curry.
It has been altered to suit Japanese tastes, becoming gentler, sweeter, and more stew-like in texture compared to other curries from other parts of the world.
The flavor of this curry is further enhanced by Worcestershire sauce, red wine and tomato paste.
The beef is cooked in a bit of flour and oil, which creates a rich and velvety sauce.
The perfect accompaniment to this dish is a bowl of steamed rice.
Just scoop spoonfuls of tasty roux curry sauce onto the rice and enjoy the flavors of the tender beef pieces.
Adobo Meatballs
If you haven't tried Filipino meatballs then you're missing out!
These delectable morsels are made with ground beef, egg, breadcrumbs, Worcestershire sauce and topped with a special spicy adobo sauce.
The adobo sauce is made with vinegar, beef broth, soy sauce, garlic, tomatoes, sugar, bay leaves, peppercorns and hot pepper flakes.
People really enjoy this dish as it has a sweet and savory combination that makes your taste buds tingle!
The secret to making tasty adobo meatballs is to bake them in the oven for about 25 minutes.
They be served as an appetizer or as the main course. For a complete meal, serve the meatballs and sauce with spaghetti or rice.
Either way, you can be sure that your family and friends will love this delicious recipe!
Is Worcestershire sauce good with steak?
Absolutely! Worcestershire sauce can be used as a marinade for steak or added to the pan while cooking.
It adds delicious complexity to the flavor of the steak, as well as a nice bit of moisture to help keep it juicy.
It also pairs well with other seasonings like salt, pepper, and garlic powder.
For a classic steak seasoning, mix together Worcestershire sauce, Montreal steak seasoning, and butter. The combination of flavors is simply divine.
Worcestershire sauce is often used to make Japanese steakhouse sauces, too.
Try mixing it with soy sauce, mirin, sake, and sugar for a truly delicious steak experience.
Can Worcestershire sauce be used in desserts?
Yes, it can! Though Worcestershire sauce is most commonly used in savory dishes, it can also be added to desserts.
For example, try adding a few drops of Worcestershire sauce to your next batch of brownies for an unexpected depth of flavor.
It can also be added to frostings and cakes to add a subtle umami flavor.
When using Worcestershire sauce in desserts, it's important to use it sparingly as the flavor can be quite strong. Start with a few drops and then adjust according to taste.
Is Worcestershire sauce good with chicken?
Yes, Worcestershire sauce is a great seasoning for chicken. Its complex flavor profile works especially well with grilled or roasted chicken.
Try marinating your chicken in a mixture of Worcestershire sauce, olive oil, garlic, and herbs for an easy but delicious dinner.
Or mix together some Worcestershire sauce, butter, and garlic powder to make a flavorful basting sauce for grilled chicken.
Worcestershire sauce can also be added to the pan while sautéing chicken for an extra boost of flavor.
Its umami-ness will blend nicely with other seasonings like paprika, oregano, and thyme.
Is Worcestershire sauce good in ramen?
Yes! Worcestershire sauce can add a wonderful umami flavor to your ramen. It can be used to make a savory soup base, or you can pair it with dashi.
It's especially good when combined with other condiments, like soy sauce and chili oil.
For an easy ramen dinner, try adding a few drops of Worcestershire sauce to your favorite instant ramen.
You can also use it to add flavor to homemade ramen, either in the soup or as a topping.
Does Worcestershire sauce need to be cooked?
No, Worcestershire sauce does not need to be cooked. It is already fully cooked and can simply be added to any dish as a flavor enhancer.
The Worcestershire sauce is a liquid seasoning, so it is enjoyed in both raw and cooked form.
When using it in a marinade, it is best to let the flavors blend for at least an hour before cooking.
This will allow the Worcestershire sauce to infuse the dish with its unique umami flavor fully.
Can Worcestershire sauce be eaten raw?
Yes, Worcestershire sauce can be eaten raw as it is already fully cooked.
The flavor is better when it has been allowed to sit and blend with other ingredients, but it can be added to dishes without needing to be cooked.
You can use it the same way you would use soy sauce for dipping foods like sushi, tempura, or other dishes.
It can also be used as a dressing for salads, blended into sauces and marinades, and more in raw form.
Curious how it is made? Here is how Lea & Perrins has been crafting Worcestershire sauce for 185 years already:
Final thoughts
Now that you have a list of 9 great recipes that contain Worcestershire Sauce, you should have no problem finding ways to incorporate it into your cooking!
The possibilities are endless when it comes to adding Worcestershire Sauce to your cooking. Its complex flavor adds umami and depth to savory dishes.
Whether you use it in marinades, sauces, dressings, or as a condiment, Worcestershire Sauce is sure to bring a new level of flavor to whatever you're cooking.
Give it a try and see for yourself!
Did you know that Japan has it's own version of Worcestershire sauce called usuta sauce?