Best Sujihiki Knife: Top 5 Selection for Pro's & Home Cooks
I love creating free content full of tips for my readers, you. I don't accept paid sponsorships, my opinion is my own, but if you find my recommendations helpful and you end up buying something you like through one of my links, I could earn a commission at no extra cost to you.
Learn more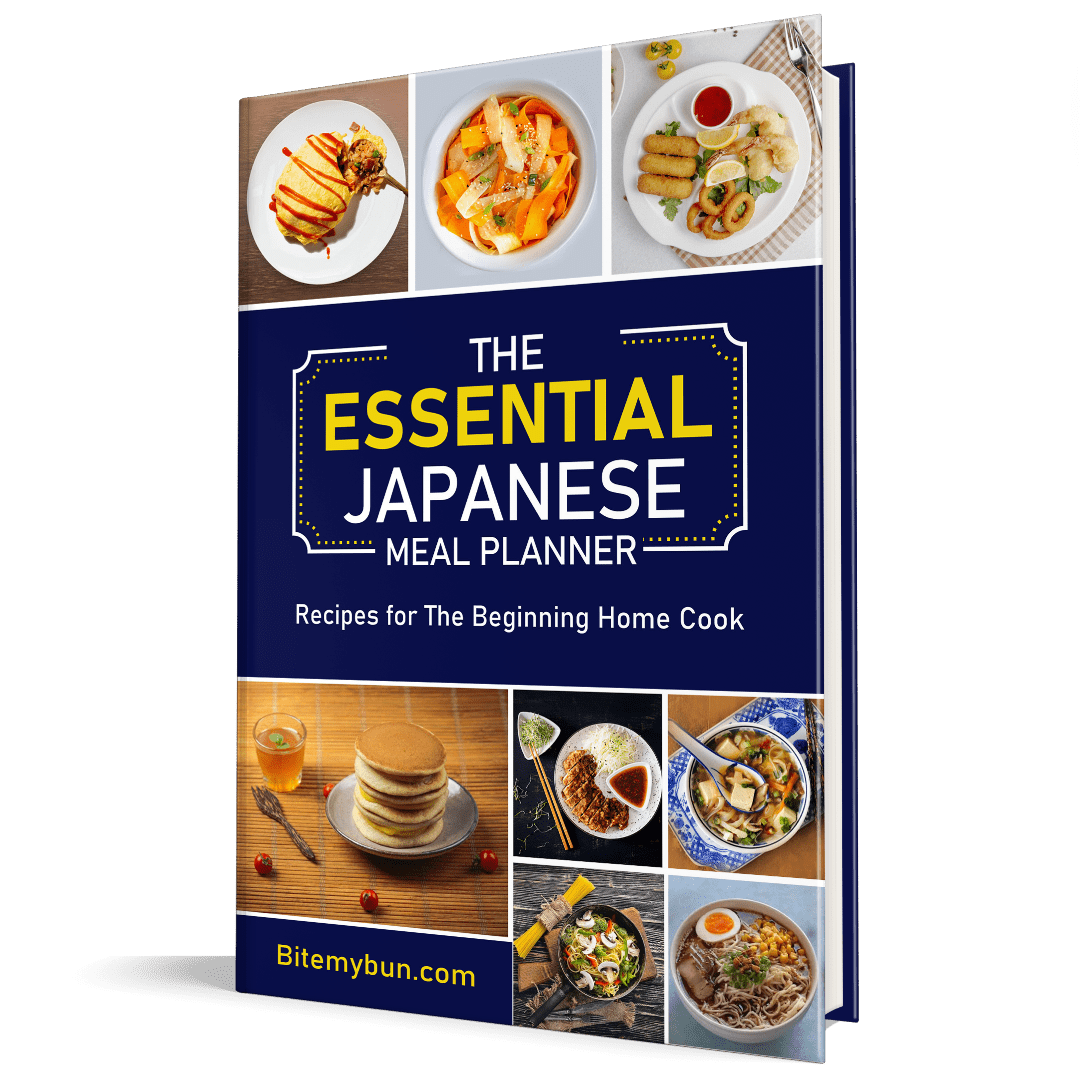 Check out our new cookbook
Bitemybun's family recipes with complete meal planner and recipe guide.
Try it out for free with Kindle Unlimited:
Read for free
If you are serious about Japanese cooking, owning a Sujihiki knife will be among the top 3 best culinary decisions of your life.
The best one we've tested is this Yoshihiro Stainless Steel Wa Sujihiki. It's a tool of exquisite sharpness and beauty that is the physical embodiment of everything awesome about a Sujihiki knife. The ergonomic Wa-handle is just a cherry on top.
In this article, I will walk you through every basic thing you need to know about a Sujihiki knife, some important information if you buy one, and of course, some great recommendations!
The sujihiki is a leaner, cleaner, and sharper version of the western carving knife, with a design that closely resembles a Yanagiba, however, with double bevels.
The resulting piece is a slender mini-sword that cuts through meat with buttery smooth motion, keeping the original taste and texture of the meat as fresh as ever.
Before we dive too deep, let's start this article with a sneak peek into the top recommendations:
10 Tips to Save a Bundle on Asian Ingredients!
Introducing our brand new FREE PDF guide: "Saving Secrets: Unveiling the Art of Saving Money on Asian Ingredients" It's your first newsletter email, so start saving today! 📚🧧
We'll only use your email address for our newsletter and respect your privacy
Sujihiki knife buyer's guide
Though a seemingly simple tool, buying a knife can get extremely tricky when we get into the details.
The following should be some of the most important factors to keep in mind when buying a new sujihiki knife:
Steel type
If you have been an avid user of Japanese blades or an aficionado who loves to collect knives, you must know the punctilious discipline that Japanese blacksmiths follow to make a single knife.
But that's not the only thing that makes Sujihiki knives so special.
The type of steel used to prepare a blade also contributes greatly to the overall quality and price of the knife.
Generally, Japanese steel is divided into two categories:
Carbon steel
The most commonly used carbon steel to make Sujihiki knives is Super Blue Steel. 
Carbon steel is known for its immaculate sharpness and premium feel, while alloys are known for their unmatched durability, though both come with flaws.
If you go for the sharpness and feel of carbon steel, the tradeoff here will be durability. It corrodes quite quickly and, thus, will require great care from your side. 
Plus, you must use it carefully since it does not take much abuse- one of the reasons why you will often find it a little cheaper than stainless steel. 
But of course, that comes down to the grade of the material used.
Though it contains some vanadium, molybdenum, and tungsten, it is not as strong and corrosion-resistant as stainless steel.
This means it will require regular maintenance from your side. Not to mention, it's rather brittle, standing at 64-65 on the HRC scale.
The only upside of knives made with carbon is their edge retention and exquisite sharpness. In fact, that's about the only reason most chefs prefer it. 
These types are the most common materials used to make Japanese knives but do not represent all the types used to make Sujihiki knives. 
Stainless steel alloys
On the other hand, if you go for alloy steel, you will have to trade off for the sharpness and feel.
Alloy steel knives must be sharpened every now and then… at least more than carbon steel knives. 
However, that's about the only drawback.
These are extremely durable, have superior corrosion resistance, and are a much more practical choice for a busy kitchen.
Some of the most common stainless steels used to make Japanese knives include VG10, VG-MAX, and AUS-10, a semi-stainless steel alloy.
VG10
It has high carbon content, which means knives made with this alloy will be harder than most and will hold their edge for a long time.
However, they will be more susceptible to rust than other variants and require extensive care. Knives made with VG-10 score between 58 and 62 on the HRC scale.
VGMAX
VGMAX alloy is made by combining a good amount of carbon, chromium, cobalt, and tungsten.
The resulting blade stands at 61-62 on the HRC scale, with some serious sharpness, high corrosion resistance, and unmatched durability.
The delicate edge is just a cherry on top.
AUS10
AUS10 is another commonly used alloy used to make Sujihiki knives.
Compared to VGMAX and VG10, it has high levels of molybdenum instead of carbon, along with ample vanadium.
Knives with this alloy have exceptionally good edge retention for alloy steel, with just enough sharpness to withstand your culinary needs.
Handle type
Sujihiki knives traditionally have a Wa or Yo handle.
Wa-handle
Wa handles have a partial tang (though some manufacturers can go with a full one), a round or octagonal design, and an overall light feel, with the blade balancing slightly forward.
This is that "Japanese touch" I was talking about at the start, which makes this knife extremely easy to use compared to its western counterpart, the yo-handle.
Yo-handle
"Yo" is a general term used for all types of western knife handles. These are made with wood or thermoplastic, featuring either a full or partial tang, generally with three rivets. 
These have a very polished look and generally a really ergonomic feel. However, people used to Wa-handles generally don't like these handles much. 
Handle material
As important as the handle design is, so is the material it is made with.
In fact, it plays a huge role in deciding the overall quality and feel of the knife handle.
Following are some of the most common woods used to make a Sujihiki knife handle:
Magnolia – A softwood, magnolia has a light color, with a textured feel that makes it hard to slip from hands. It is very easy to work with and is loved most of all the wood varieties.
Pakkawood – It is a wood veneer with ordinary wood at the core and high-quality wood covering it. It is the most durable of all the materials used to make a knife handle. It doesn't crack or warp and has high wear resistance. Plus, it's a little heavier, giving you perfect balance when using a knife with a long blade. 
Shitan – This wood, too, like pakkawood, is very heavy and long-lasting. It also has a nice color profile, with dark red and brown hues, with somewhat black grain. Just give it due care, and it will last for a lifetime.
Ebony – Of all the wood types used to make the Sujihiki knife handle, ebony is the most premium one. With a very polished and beautifully smooth finish, it gives a very ornamental look to your knife while being super sturdy at the same time.
Size
If you were just a knife enthusiast or a home cook who just wants something sharp and high quality, I would probably go with the good old phrase "whatever sails your boat."
However, keeping in mind that it's quite an expensive knife and you are likely to be buying it for its exceptional functionality, you must keep a couple of things in check, including the perfect size.
To give you some idea, below given are some of the most common sizes of Sujihiki knives and their general uses:
9.4-9.5-inches – It is the smallest-sized Sujihiki knife that is commonly used in home kitchens. If you already have a Gyuto or chef knife in your arsenal, it's okay to go a bit big. It's also the recommended size for people who haven't used a Sujihiki or any similar Japanese knife before.
10.6-inches- This is considered the ideal size for a Sujihiki as it provides you with the much-needed versatility to slice both small and large meat pieces. Consider it a level up to 9.4-9.5-inch variety, which, too, holds up pretty well for many tasks.
11.8-inches- If you plan to cut those large briskets or chunky roasts, this is your desired size. Just make sure you have enough space to wield and use it. If not, the 10.6″ variant can do its job pretty well. 
Finish
Japanese knife finishes are an important part of choosing a Japanese knife.
Not all fishiness are functional, but they definitely serve an aesthetic purpose.
A Sujihiki knife comes in the following three finishes:
Damascus – It is achieved by forge-welding two metals together. The knife is laminated between two layers of softer metal on both sides. It provides the knife the much-needed stability and strength while also giving it shock-absorbing abilities. It also helps the knife release food easily, making cleaning much easier. Not to mention the ultra-aesthetic look of Damascus cladding.
Tshuchime – This finish is one of the most beautiful and unique, even in all its simplicity. It's a hand-hammered cladding, meaning each knife will have a different pattern, giving the knife a somewhat different character. The depressions formed from hammering also create tiny air pockets as you use the knife, avoiding the food from sticking.
Kurouchi – In Japanese, Kurouchi means "first black." It's a traditional Japanese finish with a rustic look and a lot of character. Apart from giving the knife a much-needed appeal, It also helps protect it from rusting. It is especially good when you are getting a carbon steel knife, which is highly susceptible to oxidation.
Learn more about knife finishes and why it matters in my full guide here
Best Sujihiki knife: full review
Well, now that you know pretty much everything about a Sujihiki knife and which one to get based on your needs, It's time to have a look at some of the best options you have at hand. 
Best overall Sujihiki: Yoshihiro Ice Hardened 9.5″ AUS-8 Stainless Steel
Your favorite brisket? No problem! Just fish?! You must be joking!
The thing can get through a pork bone like it's a piece of some frail cartilage (avoid cutting bones with it, though).
Behold, I'm talking about the Yoshihiro Ice Hardened Sujihiki, a knife that is an embodiment of everything that makes a Sujihiki your perfect kitchen partner.
It's a slicer knife, standing at a length of 9.5″, which, as I mentioned in the buyers guide above, is a pretty practical length when it comes to versatility.
The knife has a double-beveled design with an 8-12 degrees angle.
As a result, it cuts through meat with a smooth, straight, and unhindered motion, ensuring cuts that are smoother than Barney Stinson's pickup lines.
Made with ice-hardened steel alloy with over 1% carbon, you can grind it to a super sharp edge and sit assured that it will retain it for quite a while.
Yoshihiro Sujihiki knife also features the classic, octagonal rosewood wa-handle, having an octagonal design that fits in every hand, ensuring a super-firm grip and stellar ergonomics.
All in all, It's a razor-sharp, super-light, durable, and perfectly designed knife that will be your best friend in the kitchen, hands down!
Blade length: 9.5″
Total length: 14.5″
Weight: 192 grams
Blade Material: AUS-8 Stainless Steel
Best Budget Sujihiki: Fuji Cutlery Narihira Slicer Knife
One thing you need to know about Sujihiki knives? They are never cheap. And if you go below the $100 mark, you surely aren't getting something of a professional grade.
Anyways, that's one of the reasons I chose even the cheapest option in the $100 club. 
Spoiler alert: It will still require some extra work to get it to something close to perfect, but it's worth every effort in the end.
I'm talking about the Fuji Narihira Sujihiki, a simple, elegant, and durable knife for the budget that will just get the job done, at least at the basic level.
There are two reasons I went with this option. First, it's made of alloy steel, which means it will hold up for pretty long, even in the most unseasoned hands.
Second, It has just the right dimensions and builds to help you with several slicing tasks, from big to small, tough to soft meats, and anything in between.
My only concern with this blade would be the significantly thick spine that progresses into a thin blade as we go down the cheek.
For those used to smooth cutting, the resistance caused due to this thickness could be a real problem. It not only makes the slicing difficult but could also affect the smoothness of the cut.
However, this could be easily solved. 
Just get your knife to a seasoned blacksmith and even out the thickness. This should solve this issue and give you a knife that is nothing less than those premium $300 Sujihikis.
Blade length: 10.6″
Total length: 16.1″
Weight: 221 grams
Blade Material: Alloy Steel
Yoshihiro Ice-Hardened Wa Sujihiki Vs Fuji Narihira Sujihiki
Don't get me wrong, both of these options are exceptionally good for their respective price points.
However, given the significant difference between the price points of both, there are some huge distinctions that I would like to mention.
The first difference between both is the type of steel.
Yoshihiro Sujihiki is made with AUS-8 steel, which is widely regarded as one of the most excellent knife materials to come out of Japan.
It looks stellar, has one of the sharpest edges, and has some serious corrosion resistance.
On the other hand, the Fuji Narihira Sujihiki is made with molybdenum alloy steel, which is known for its endurance.
Moreover, it has a very neat look, which gives it a somewhat premium vibe.
The edge sharpness is also good enough for an entry-level knife but not something special compared to its Yoshihiro counterpart.
The next difference between both knives is their length, with the Yoshihiro knife standing at 9.5″, and the Fuji knife standing at 10.5″.
The former is great for individuals who are just starting off with a Japanese knife, while the latter is recommended for those who are more into "heavy" slicing and stuff.
Last but not the least, the Yoshihiro Sujihiki does not require any extra effort; it's just perfect out of the box. You can directly put it to work without any extra adjustments whatsoever.
As for the Fuji knife, you will need to temper it a bit if you want it to be perfect. 
As mentioned, the extra thickness towards the spine in this knife can really be a pain in the…hand?
I mean, there is some serious resistance. You will have to thin it out for butter-smooth cuts.
All in all, both are very good options. Still, of course, those extra bucks you pay for the Yoshihiro do make some difference in overall performance.
Best carbon steel sujihiki: Misono Swedish Steel
Japanese knife made of Swedish steel? It shouldn't come as a surprise, given that Swedish steel is revered for its consistent quality and unmatched purity.
That's also one of the reasons why it costs either on par with Japanese steel or, in some cases, even more!
The Misono Swedish Steel Sujihiki knife is a perfect example of it.
Using the highest grade carbon steel, this hand-hammered Sujihiki knife comes from knives capital of Japan, Sakai.
This means it has everything special about a traditional Sujihiki knife, from the aesthetics to quality and everything in between.
Getting into the nitty-gritty, the knife features a 10.5-inch blade with a razor-sharp edge and hardness that lies above 65 HRC.
The considerable length of the blade, when combined with the extreme sharpness, makes this knife super versatile. 
You can use it to slice everything, from your favorite fillets to those chunky meats and anything else. It will go through it like a breeze.
The only concern you would have while using it would be zero corrosion resistance, which means you will have to take great care of it.
Overall, a solid carbon steel knife that checks every box, except if you religiously use Japanese-only blades. You just need to be willing to spend a few extra bucks.
Oh, and it has a Yo handle instead of the traditional Wa-handle, but it's as functional. It really comes down to your preference in the end.
Blade Length: 10.6″
Total Length: 16.7 inches
Weight: 416 grams
Blade Material: Swedish Carbon Steel
Best Premium Sujihiki: Yoshihiro Hiryu Ginsan High Carbon Stainless Steel
Willing to go all fancy? Yoshihiro Hiryu Ginsan Sujihiki might be something of your interest. It's a knife that screams luxury.
So much so that one could look at it from another corner of the kitchen in your rack and mistake it for something not worth no less than a grand even when, in reality, it costs half of it.
Clean finish, ideal dimensions, premium material, and an edge that would get through anything, it's the most complete knife I could find that returns what it's worth, even with a high cost.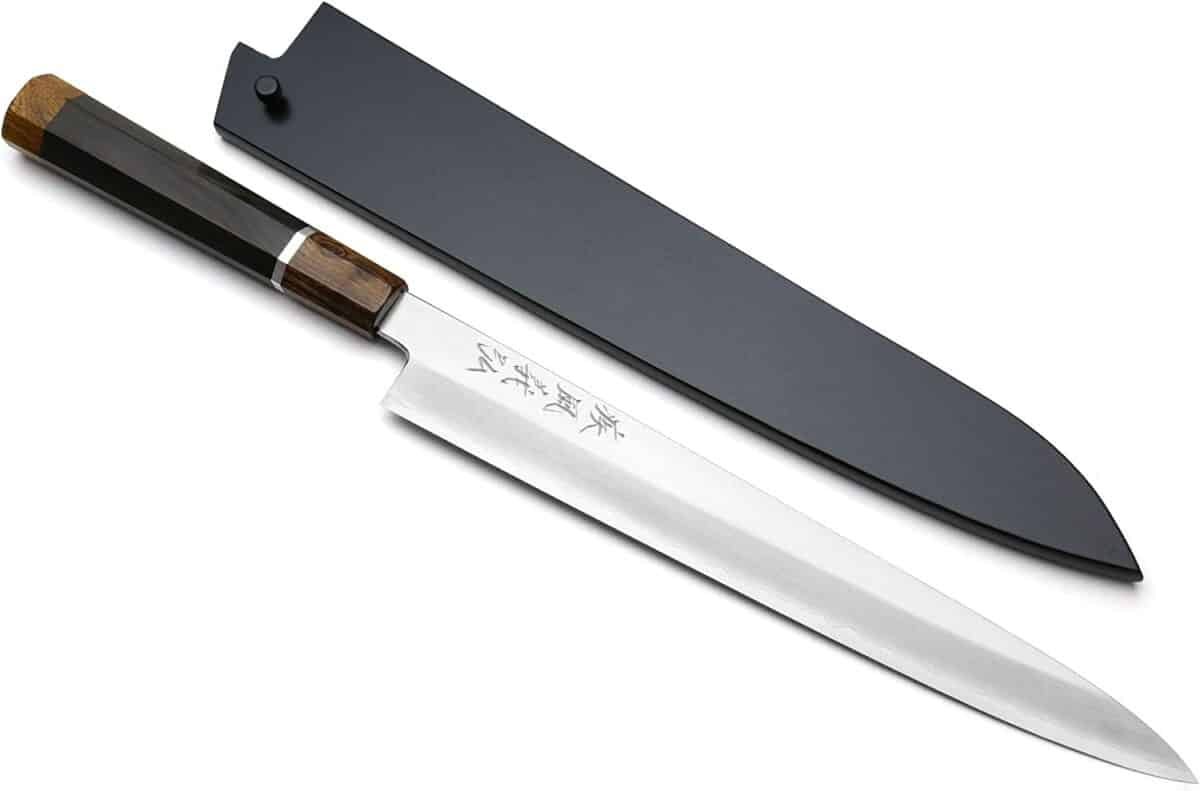 The knife is made of Ginsanko, high-carbon steel with stainless steel properties.
The resulting blade is a robust combination of durability and functionality that works and lasts. The stunningly clean finish is just a bonus.
This slicer also features an ebony wa-handle, the best you can get with a Sujihiki while staying true to the traditional design.
It's very ergonomic, with just the right weight to give you a balanced feel as you work with the knife.
The length of the knife stands at 9.5″, which is pretty much the standard for a Sujihiki knife. However, the catch here is its over-the-top sharpness and sleek design.
Not only can you use it for regular slicing work but also to carve some seriously bigger meat chunks. Some great examples include whole-roasted chicken, tuna, and meat brisket.
In simple words, it's the epitome of pure Japanese craftsmanship for its price point and could easily become your favorite knife once you hold it.
A word of caution, do not use hard objects like bones or frozen foods as they can chip the edges.
Plus, always clean the knife after each use, especially after cutting acidic ingredients.
Blade Length: 9.5″
Overall Length: 14.6″ (approximately)
Weight: 300 grams (approximately)
Blade Material: High Carbon Stainless Steel
Protect your quality Japanese knives by storing them the proper way
Best Sujihiki knife for the home kitchen: Misono Molybdenum 10.5″
When buying a knife for your home kitchen, you expect it to do a little bit of everything for you, including slicing, chopping, dicing, carving, and anything that can come your way.
That's especially true when you are going a bit up the budget you would normally spend on your culinary items. 
Guess what? 
This is the knife you might be what you are looking for!
Misono Molybdenum Sujihiki has got "all that" you require in super quality, versatile kitchen knife.
It has a perfect 10.6″ length that is great for both small and big slicing and carving works.
Another thing I like about it is its molybdenum steel construction, which means you won't have to worry about it catching any rust.
Plus, the blade is sharp enough for basic culinary use and retains the edge for quite a while before you need to give it a rub on the whetstone.
However, the catch here is that you won't have to put much effort into it since molybdenum steel is super easy to sharpen.
That's also one of the reasons I recommend it to home chefs. It's enduring and works pretty effectively without extensive care.
My only concern while using this would be the weight balance. Though the knife has a significantly low weight of 150 grams, the handle is smaller than usual Sujihikis. 
This makes it difficult to wield in big hands while affecting the overall weight balance at the same time.
Additionally, it's a western-style Yo-handle instead of the traditional Wa-handle, which can be another big problem, especially if you're used to holding Wa-handles.
However, once you get used to it, this can be one of your most beloved additions to your knife rack.
Total length: 15.4″
Blade Length: 10.5″
Weight: 170 grams
Material: Molybdenum steel
Final takeaway
The Sujihiki knife is a Japanese slicing knife that is perfect for slicing meat and fish.
It is thinner and longer than a standard chef's knife, making it the ideal choice for delicate cuts.
In this article, we have discussed the different types of Sujihiki knives available, along with a buyer's guide to help you choose the right one for your needs.
Next, read my complete guide to sukiyaki steak (recipe, cutting technique, and flavors)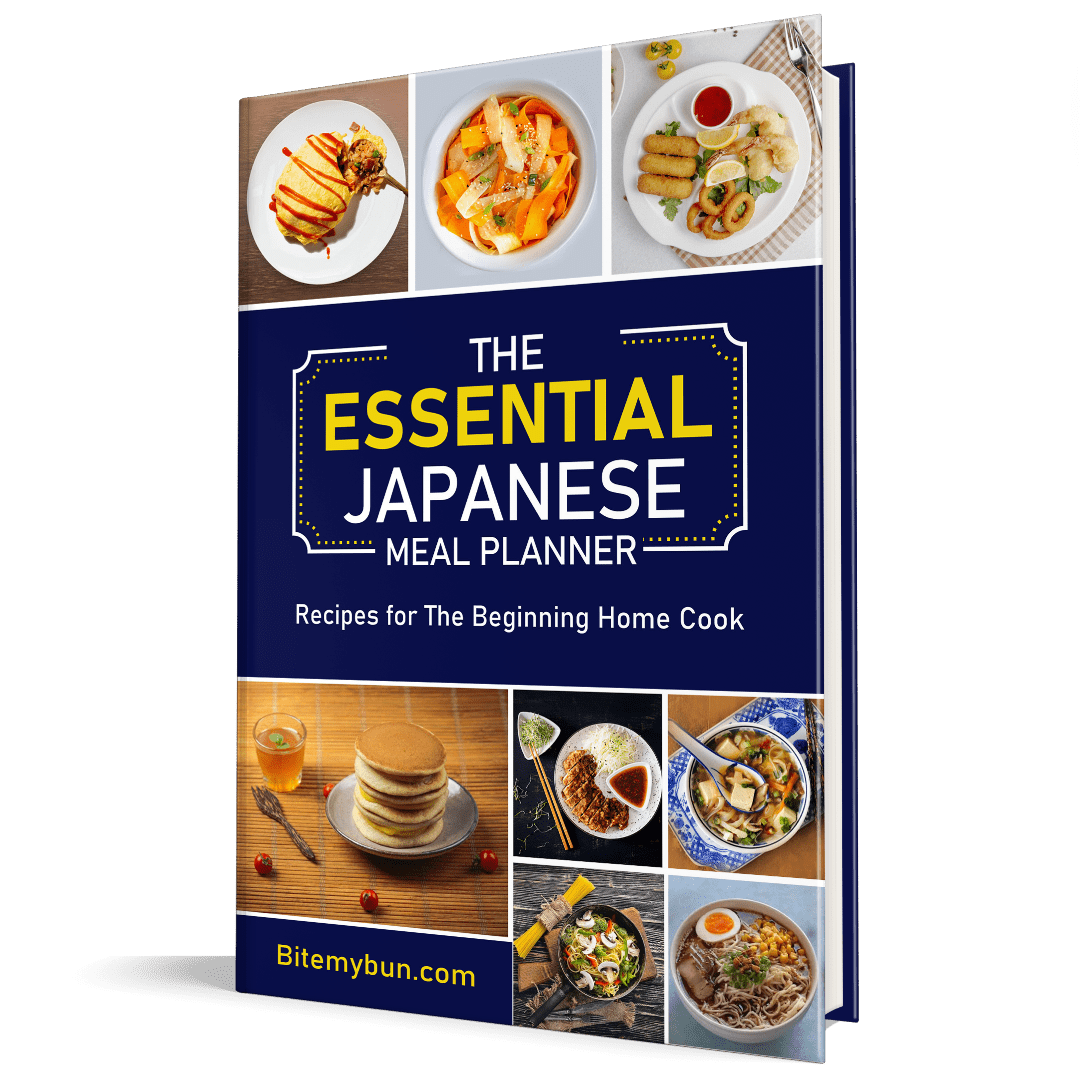 Check out our new cookbook
Bitemybun's family recipes with complete meal planner and recipe guide.
Try it out for free with Kindle Unlimited:
Read for free
Joost Nusselder, the founder of Bite My Bun is a content marketer, dad and loves trying out new food with Japanese food at the heart of his passion, and together with his team he's been creating in-depth blog articles since 2016 to help loyal readers with recipes and cooking tips.