10 Scrumptious Ways to Cook Japanese Style Bean Sprouts
I love creating free content full of tips for my readers, you. I don't accept paid sponsorships, my opinion is my own, but if you find my recommendations helpful and you end up buying something you like through one of my links, I could earn a commission at no extra cost to you.
Learn more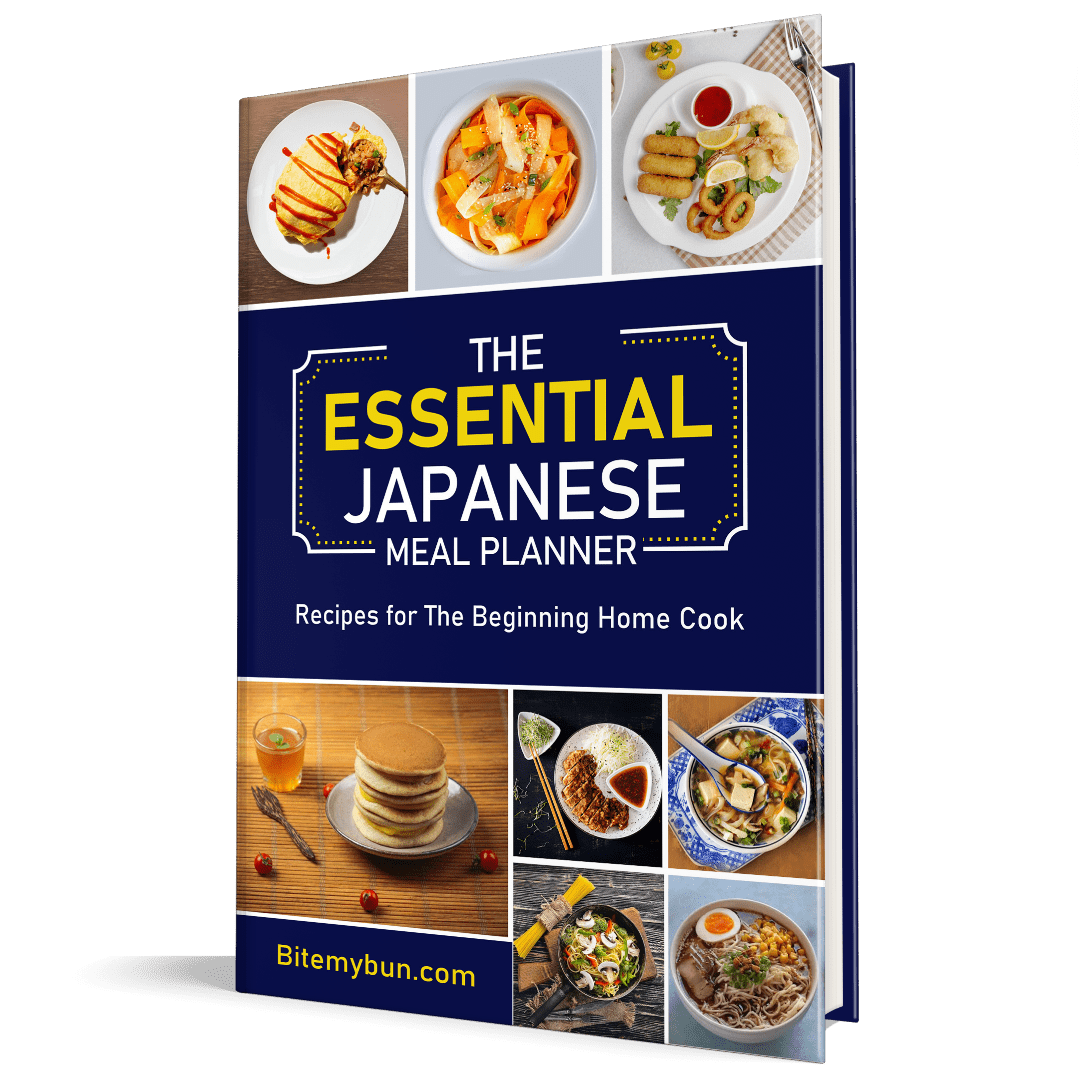 Check out our new cookbook
Bitemybun's family recipes with complete meal planner and recipe guide.
Try it out for free with Kindle Unlimited:
Read for free
Mung bean sprouts are cultivated by sprouting mung beans and are used in a lot of dishes, especially in Asia. They are grown in a damp environment full of shade and are harvested once the roots have grown.
Mung bean sprouts are among the most cultivated and consumed vegetables in countries such as India, Pakistan, Bangladesh, Nepal, Sri Lanka, China, Korea, South Asia, and Southeast Asia; and these bean sprouts come from the mung beans.
The bean sprouts are an important ingredient for sweet and savory dishes which are common in Asian countries.
Almost every country in Asia have their own unique recipe for these mung bean sprouts.
In Japan, they are called "moyashi" もやし that literally means mung bean sprout.
You can often find them as a key ingredient to Japanese cuisines like soups and stir-fried foods and are an excellent base for Japanese vegan food.
Also, take a look at these essential tools for Japanese style cooking
10 Tips to Save a Bundle on Asian Ingredients!
Introducing our brand new FREE PDF guide: "Saving Secrets: Unveiling the Art of Saving Money on Asian Ingredients" It's your first newsletter email, so start saving today! 📚🧧
We'll only use your email address for our newsletter and respect your privacy
What Makes the Mung Bean Sprouts Special?
Bean sprouts are a favorite among Asians because they can either be made into hundreds of recipes or incorporated into other food recipes.
They're like side dishes, except they're not optional and you would really need to factor them into your meal if you want to enjoy the full course served to you.
Bean sprouts are also relatively easy to cultivate and due to this fact, they've become a common ingredient in Asian cuisines, which to this day more new recipes are being added to an already extravagant list of bean sprouts food selection.
Both locals and foreign tourists in Asia are fond of this delicacy.
10 Best Japanese Style Bean Sprouts Recipes
Okonomiyaki
Authentic okonomiyaki aonori and pickled ginger recipe
Delicious savory Japanese pancakes you can top with a lot of your favorite meats and fish!
Check out this recipe
Also known as the savory Japanese pancake, okonomiyaki is one of Japan's most commonly eaten dishes.
It is prepared primarily with flour batter, bean sprouts, and other vegetables, often topped with special okonomiyaki sauce or katsuobushi.
You can add pork slices to the batter to give it more flavor and texture.
Okonomiyaki is a traditional Japanese savory pancake prepared from a batter made of wheat flour and several different ingredients, including cabbage, meat, and seafood.
It is cooked on a teppan and then topped with various condiments and complementary flavorful ingredients like katsuobushi and pickled gingers.
The cooking process begins with mixing all the ingredients, like cabbage, scallions, panko, eggs, and flour, to make a delicate batter, followed by cooking on a hot skillet brushed with olive oil.
After cooking, you can top it with any of your favorite toppings and have a Japanese street staple prepared at home! 
Beef sukiyaki
Sukiyaki steak hot pot recipe
You can travel to Japan to get a true sukiyaki experience. But you can save a lot of money on traveling and eating out by making it in the comfort of your own home. Here's my sukiyaki recipe!
Check out this recipe
Sukiyaki is a hearty Japanese dish with fatty beef, noodles, and tofu, combined with various vegetables and mung bean sprouts.
The meat, along with other ingredients, is simmered on low heat in a mixture of soy sauce, sugar, and mirin.
It is served to steam hot and serves as one of Japan's most wholesome winter meals.
Beef sukiyaki is a wholesome Japanese dish with fatty chunks of beef, tofu, and noodles as primary ingredients, flavored with a mixture of mirin, dashi, soy sauce, and sugar.
It is a sweet-savory dish with intense flavors, eaten as a full-on meal.
Along with meat and tofu, it also contains a lot of vegetables, including onions, celery, carrots, and mushrooms.
I recommend adding some fresh sprouts to the dish. They give the dish all that extra fresh crunch while making the meal more nutritious as well.
Vegan Japanese broth
Vegan mushroom broth beef both substitute
This exciting broth is easy to make at home and is a great vegan substitute for beef broth.
Check out this recipe
Most would say a broth is incomplete without the use of some protein. Turns out, it's not the same in Japan, where umami is the no. 1 flavor of every dish.
Vegan Japanese broth uses kombu, a local seaweed with a briny, umami-rich flavor.
It tastes otherworldly, intensified even more with a bit of miso paste and a few shiitake mushrooms.
You can garnish it with bean sprouts any day for a nutritious, delicious meal.
When we talk about Japanese broths and soups, two things immediately cross our minds; simplicity and umami.
This Japanese vegan broth has both traits, making it an instant favorite of every home cook. 
You can prepare it by boiling some kombu in clear water, followed by shiitake mushrooms, and letting it sit for one minute.
You then strain the soup, reheat it, add some miso paste, salt, and black pepper, and voila! You have an umami-filled soup for a cozy evening. 
Finish it by throwing in some bean sprouts to make the soup more fulfilling and nutritious.
Moyashi (bean sprout) salad with sweet & sour soy
Delicious as a cold crispy salad served as a side dish along side other Japanese dishes
Ingredients  
1 1/4

pounds

bean sprouts

cooked

2

sticks

celery

chopped

1

cup

carrots

thinly sliced

2

tsp

sesame seeds

2 1/2

tbsp

soy sauce

1/2

tbsp

sugar

1 1/2

tbsp

rice vinegar

1

dash

salt

1

lime

(optional)
Instructions 
Blanch bean sprouts in boiling water for 1 minute, and strain.

Grind the sesame, then put it in a small bowl along with the other spices including the vinegar, soy sauce, and sugar.

Add the celery, carrot and cooked bean sprouts to the sesame and spices mix and stir thoroughly.

Add salt to enhance the taste.
Notes
You can add a slice of lime for your dinner guests to liven up the plate and give them an extra splash of sour if they want.
Vegan Japanese Broth
Ingredients
• 1 piece seaweed (Kombu, seaweed, approx. 15 x 15 cm)
• 1/4 cup dried shiitake mushrooms (approx. 3 heaped tbsp)
• 2 tablespoons miso paste (yellow, Japanese miso paste)
• 1,333 cups tofu (diced)
• bean sprout (as desired)
• fresh herbs (as desired, e. g. spring onions, chive, and coriander)
• chili sauce
How to Cook It
1. Wipe the kombu with dry cloth carefully (do not wash it) in order to make the dashi broth. Fire up the stove and set to medium heat and boil the kombu in 800 ml of water. Once the temperature reaches 100 degrees Celsius (water boils) take out the kombu immediately, the keep the water boiling.
2. Toss the shiitake mushrooms into the boiling water and maintain heat. Wait approximately 1 minute until the flakes sink to the bottom and then strain the broth through a cloth.
3. Heat the broth once again, then add the miso paste and stir until it is completely dissolved. Add ground black pepper and salt. Toss in the tofu and simmer for 5 more minutes, then season it again.
4. Pour the soup in bowls (prepare a specific number of bowls according to the size of your guests present) and add the herbs and the bean sprouts. You can also serve it with a chili sauce or a dollop to try a variety of flavors.
Japanese Vegetable Pancakes (Okonomiyaki)
Ingredients
• 1 cup self-rising flour
• 1 cup dashi stock
• 2 eggs
• 1 tablespoon mirin (rice wine)
• 3 cups Chinese cabbage (finely shredded)
• 1 red pepper (large, thinly sliced)
• 3 green onions (thinly sliced)
• 1/4 cup pickled ginger (thinly sliced)
• 2 tablespoons peanut oil
• bean sprouts
• fried onions
• soy sauce
• Japanese Mayonnaise
How to Cook It
1. Sift the flour into a large bowl and gouge out the center so that it will seem like a well where you can add water and other ingredients to mix. Toss in the eggs, stock, and mirin in a bowl where you fist the flour and made a well earlier, then whisk until it smoothens. In a separate bowl toss in the ginger, onion, cabbage and 3/4 of the red pepper and stir.
2. Preheat a small skillet set to medium heat and pour 2 tsp. of oil. Pour in the 3/4 cup of the vegetable mixture, wait until it becomes viscous and then flatten with a spatula to the approximate size of a disc that's 6 inches in diameter. Leave the mixture on the skillet for 3-4 minutes until the bottom part of it turns golden brown.
3. Turn the vegetable pancake and cook the other side until it also becomes golden brown (2-3 minutes). Transfer the vegetable pancakes to a clean plate and cover them to preserve the heat; repeat the procedure until you've cooked all of the vegetable pancakes.
4. Spread mayonnaise over the vegetable pancakes and drizzle a little soy sauce too! Add fried onions, bean sprouts and the remaining red pepper on top, then serve.
Japanese Style Beef Burgers with Bean Sprouts (Moyashi Baagaa)
Ingredients
• 1 1/2 pounds ground beef
• 1 ground pork
• 1 onion (medium, finely chopped)
• 1/2 cup panko breadcrumbs
• 2 tablespoons milk (or water)
• 1 egg
• 1 teaspoon salt
• ground black pepper (freshly)
• 2 handfuls bean sprouts (with the 'bean' part removed, roughly chopped)
• oil (for cooking)
• ketchup
• worcestershire sauce
How to Cook It
1. Sauté the onion in a small amount of oil until it becomes transparent.
2. This time use the milk or water to moisten the breadcrumbs. Use more water or milk to ensure that the breadcrumbs are soaked, but not too much.
3. Toss the meat, breadcrumbs, egg, onion, pepper, and salt in a mixing bowl, then mix them thoroughly using your hands until they feel sticky to the touch. Add the bean sprouts, and mix it again.
4. Form them into patties and follow the directions for basic hambaagu for cooking to get the best results.
Beef Sukiyaki (Japanese Hot Pot)
Ingredients
• 2 cups of water
• 3/4 cup soy sauce
• 1/4 cup mirin
• 1/4 cup sake
• 1/4 cup sugar
• beef (Thinly sliced, well-marbled)
• napa cabbage (chopped)
• onions (sliced)
• green onions (cut on the bias)
• fresh shiitake mushrooms (stems removed, left whole or halved)
• enoki mushrooms (bottoms removed and cleaned)
• bean sprouts
• firm tofu (sliced)
• udon noodles (or soba noodles)
• beaten egg (for dipping, optional)
How to Cook It
1. Put all the ingredients to make the broth in a pot, then boil it for roughly 2-3 minutes.
2. Preheat the skillet and set to high on the temperature dial. Put the beef slices in a uniform manner until they fill up all the space in the skillet and cook until one side becomes brown, then flip the meat slices and cook the other side also. Remove the beef slices and place them in a plate temporarily and put more beef slices in the skillet until all of them are cooked. Put all the cooked beef slices into the skillet again and add the broth as well, then cook for 3-5 minutes until it simmers.
3. Neatly place what's left of the ingredients on top of the beef slices and add the sliced green onions too!
4. Cover the skillet with its lid and allow the food to simmer for about 5 – 10 minutes under medium heat on the stove. To determine that it's already cooked check if the vegetables are tender because it means that it is done.
5. You can eat it with rice or noodles.
Japanese Miso and Seaweed Noodle Soup
Ingredients
• 2 tablespoons olive oil (divided)
• 6 cloves garlic (minced)
• 1 onion (diced)
• 2 inches ginger (a piece of, minced)
• 7 kombu (6-inch x 1-inch strips of)
• 3 cups shiitake mushrooms (diced)
• 1/3 cup soy sauce (+ 1 Tbsp. soy sauce)
• 2 tablespoons mirin
• 1 1/2 tablespoons toasted sesame oil
• 8 cups of water
• 1 bok choy (large, greens and stalks chopped)
• 2 cups bean sprouts
• 14 ounces tofu (drain them of their liquid and cut them into small cubes)
• 20 ounces kelp noodles (they are the healthiest but you can use rice noodles or even ramen)
• 5 eggs (soft or hard-boiled, halved)
• 1 bunch scallions (chopped)
How to Cook It
1. Turn on the stove and set to medium-high, then place a large pot on it and heat 1 tbsp. of olive oil. Add the ginger, onion, and garlic also. Saute for 5 minutes, stirring occasionally. Toss in the mushrooms and kombu. Keep sauteing for a few more minutes, then toss in the mirin and the 1/3 cup of soy sauce. Keep cooking for 2-3 minutes more and check if the onions are tender and translucent – this means it's done.
2. Add sesame oil and water, then put the lid over it and allow it to simmer. Leave it on the stove for at least 25 minutes, then taste the broth if it is ready.
3. This time set the skillet on the stove and heat it to medium, then pour 1 tbsp. of olive oil. Toss in the tofu and observe until it becomes brown in color. Check if the tofu becomes sticky, then flip it over and pour in 1 tbsp. of soy sauce. Keep it on the stove until you see the tofu's edges are brownish and crispy, then transfer it on a clean plate.
4. Add the bok choy to the broth (if it's been on the stove for 25 minutes or more). Let it simmer and check if the bok choy is now tender (should take about 6-8 minutes to cook). Turn off the stove and add the 1/4 cup of miso to the broth and tofu and stir the mixture. In case you want the miso flavor to stand out, then add more or it and stir thoroughly.
5. Prepare the noodles in individual bowls (set according to the number of guests you have) and pour the soup over the noodles until each bowl is filled up to 3/4 to the top. Add 1 egg for each bowl and some bean sprouts, then drizzle with hot sesame oil and serve.
Grilled Pork with Miso Sauce
Ingredients
• 1 pound pork (block or pork chops, cut into 1″ slices)
• 1 garlic clove (crushed)
• 1 green onion (chopped into 2″ pieces)
• 2 teaspoons soy sauce
• 1 tablespoon sake
• 2 teaspoons sugar
• 2 tablespoons miso paste
• 2 teaspoons mirin
• 1 teaspoon sesame oil
How to Cook It
1. In a small bowl toss in the green onion, garlic, sesame oil, mirin, soy sauce, sugar, sake and miso and mix them thoroughly; then use this mix to marinate the pork and put it in the refrigerator for 30 minutes.
2. Heat up a frying pan in the stove and set to medium-high, then grill the pork in a small amount of oil for 5-6 minutes.
3. Add green beans and bean sprouts, then serve.
Japanese Salmon Noodle Soup
Ingredients
• 2 salmon fillets (fresh)
• 4 baby corn (spears)
• 2 cloves garlic (crushed)
• 2 teaspoons garlic (crushed)
• 1 teaspoon sesame oil
• 1/2 teaspoon chili sauce (or similar)
• 1 teaspoon fish sauce
• 1 handful fresh coriander
• 1/2 lime (squeezed)
• 4 mushrooms (quartered)
• 2 cups stock (we used beef)
• 2 cups hot water
• 30 grams of bean sprouts
• 120 grams udon (dried noodles or similar)
• seaweed (Japanese, optional)
How to Cook It
1. Boil hot water and add sesame oil, chili, ginger, fish sauce, and garlic; then reduce heat and let the mixture simmer.
2. Toss in the mushrooms and corn spears together with the other spices and allow to simmer for a few more minutes.
3. This time toss in the noodles and the salmon, turn down the heat by a notch and let simmer for 5 more minutes before turning off the stove.
4. Toss in the bean sprouts, coriander, and lime juice as well.
5. It is recommended that you use flat bowls when you serve this Japanese Salmon noodle soup to your guests as it allows you to put a little bit of everything into it.
6. Garnish with seaweed or spring onions if desired.
Ramen Noodles with Chicken And Vegetables
Ingredients
• 1 chicken breast (on the bone)
• 2 carrots (1 roughly chopped and 1 sliced)
• 2 centimeters ginger (chopped)
• 2 chili peppers
• 1 tablespoon oil
• 100 grams of shiitake mushrooms (sliced)
• 100 grams of bean sprouts
• 1 red pepper (sliced)
• 200 grams noodles (Japanese wheat)
• 250 grams pak choi (cut into strips)
• 314 milliliters bamboo shoots (drained)
How to Cook It
1. Pour 4 cups of water in a large saucepan and boil it, then add the chili peppers, ginger, chopped carrot, and chicken into the boiling water. Turn down the dial by a notch from high to low and allow it to simmer.
2. Transfer the chicken to a clean glass bowl and remove the skin, then chop it into tiny pieces. Pour the liquid through a sieve into a bowl.
3. This time set the stove to high heat and heat the oil on the same saucepan. Toss in the pepper, bean sprouts, mushrooms, and carrot slices, then sauté for 3 minutes. Add the broth that you cooked from the chicken mix earlier and let it boil. Toss in the noodles and cook for about 5 minutes, then add the diced chicken, bamboo shoots, and bok choy and let simmer for another 2 minutes.
Check out our Japanese cooking buying guide here
Are bean sprouts a vegetable?
Bean sprouts are a vegetable that can be grown by sprouting mung beans. You can grow long roots for harvest by getting some sprouted mung beans and keep them in water and in the shade until they are ready.
Are bean sprouts keto-friendly?
Mung Bean sprouts are super for your keto diet and aren't used that often (yet). They work great in a stir-fry dish with onions and red bell pepper and you can combine them in a lot of Asian dishes.
Are bean sprouts fattening?
The sprout from mung beans is edible and is great for stir-fried dishes because of their structure. Most times you' ll see them in used in raw salads and on sandwiches though. They are low in calories, have lots of fiber and vitamin B, and deliver a boost of vitamins C and K. They are in no way fattening.
Is it ok to eat raw bean sprouts?
Bean sprouts are a delicious and dietary friendly Asian vegetable you can add to your meals. But is it ok to eat raw bean sprouts? While it is safe to eat raw, the high risk of bacterial contamination makes eating raw bean sprouts a risk for children, the elderly, pregnant women and people with compromised immune systems.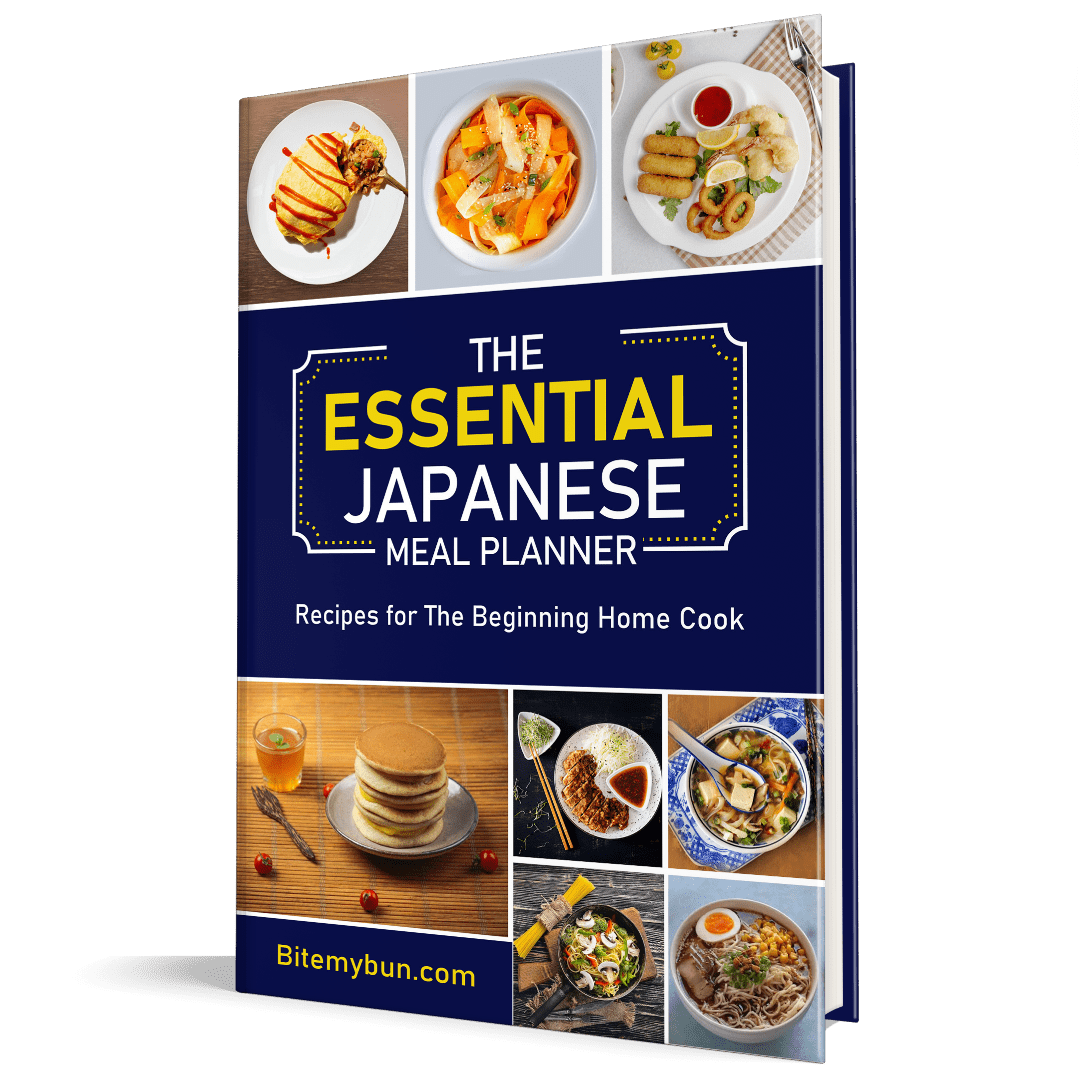 Check out our new cookbook
Bitemybun's family recipes with complete meal planner and recipe guide.
Try it out for free with Kindle Unlimited:
Read for free
Joost Nusselder, the founder of Bite My Bun is a content marketer, dad and loves trying out new food with Japanese food at the heart of his passion, and together with his team he's been creating in-depth blog articles since 2016 to help loyal readers with recipes and cooking tips.