Teppanyaki vs Gourmet or Raclette Cooking [comparison & review]
I love creating free content full of tips for my readers, you. I don't accept paid sponsorships, my opinion is my own, but if you find my recommendations helpful and you end up buying something you like through one of my links, I could earn a commission at no extra cost to you.
Learn more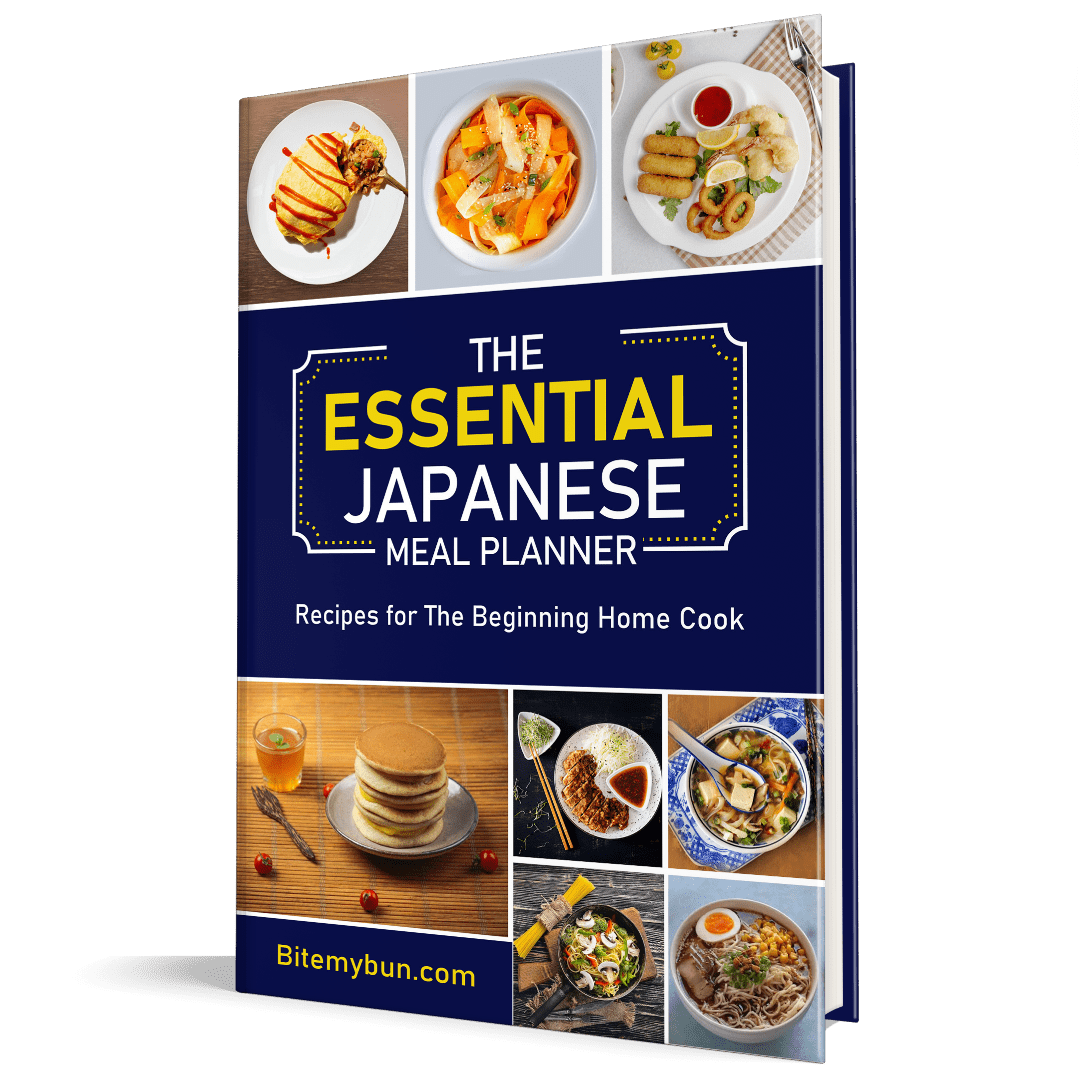 Check out our new cookbook
Bitemybun's family recipes with complete meal planner and recipe guide.
Try it out for free with Kindle Unlimited:
Read for free
Tabletop grills come in many shapes and sizes, but if you know raclette cooking and saw teppanyaki somewhere else, you might be wondering about what the exact differences are.
These plates seem so similar, and there are a few subtle differences so let's dive in!
17 Easy Recipes Anyone Can Make
All the tips you'll need to get started in Japanese cooking with, for a limited time, free as our first email: The Complete Japanese With Ease Cookbook.
We'll only use your email address for our newsletter and respect your privacy
What is the difference between Teppanyaki and Gourmet or Raclette?
Teppanyaki is a Japanese cooking style where the chef prepares food on a flat grill surface and this type of cooking made its way into tabletop electric grills, whereas raclette is made for tableside cooking so everyone can use their own pan and part of the grill surface to have a fun time preparing their own food.
With Teppanyaki you go for larger baking trays without ridges on the top and you mainly work with Eastern flavors (such as these tasty Teppanyaki vegetable dishes or this good Teppanyaki dip).
With gourmet you need a special gourmet set and you prepare all kinds of small dishes, especially in small pans. All flavors can come into play here, often it is pieces of meat or fish, pre-marinated or not, and vegetables.
Of course, you can make both kinds of food on both kinds of grill sets, so the differences are subtle.
Teppanyaki: low in fat and prepared quickly
Grilling Teppanyaki is done with Japanese baking trays. It is a good way to cook healthy because you need little or even no fat and you can prepare the tastiest vegetables, fish, fried rice, and meat.
Especially fried rice is easy to make and move around on a teppanyaki grill plate since there are no ridges on it.
The big advantage of Teppanyaki grilling is that your food is ready in no time so that the ingredients retain their nutrients. The food is cooked at a high temperature and will not burn easily.
Gourmet and Raclette: everyone grills in their own small pans
Gourmet; you have probably done it before. Cozy at the table with your friends or family where everyone grills their own dishes in small pans.
It doesn't take much energy and it's a lot of fun. The handy thing about gourmet is that everyone decides for themselves what is eaten.
This also allows people with an intolerance to certain foods to simply participate! More about gourmet and a top 3 of good gourmet table grills can be found later in this article.
Now you get to choose between teppanyaki and gourmet tabletop grills. I personally prefer this Yongqin Electric Teppanyaki Table Top over all the others, but that's only because the tilted-build gives me plenty of control over the grilling experience.
Read on to get all the information you need to make the right choice just for you, but first, let's take a look at the top choices real quick:
Teppanyaki Tabletop Grills
Things to Consider
There are many factors that need to be taken into account before you buy a teppanyaki grill. You need to keep in mind where, how and what you'll be cooking with your grill. Taking these into account, you should choose a grill that is meant to perform.
Size: it's important that you choose a grill size that adapts to your needs. Choose a grill that will fit the number of ingredients and the serving sizes you will handle. Don't go for a big grill if you'll be grilling for family and choose something bigger if you're into a teppanyaki party!
High heat: grilling meat dishes on your grill requires the outside to be brown while the inside is still well-cooked. Even for thin steaks, the grill needs to heat up adequately. The best ones for this are charcoal grills since the source of heat is just below the cooking center. Gas grills are only able to deliver that heat if they are equipped with sear burners so if you would prefer a gas grill, you'll need to add in that accessory.
Temperature control: it's a must to be able to have absolute control over the cooking temperature. Make sure you check that the temperature of the grill can be controlled and regulated so you can prepare food according to your own specifications.
Cleaning: the cooking and eating part is always fun, but cleaning afterward is something that few can bear, much less enjoy. To make sure your grill doesn't become a hassle to use since you'll know it'll be tedious afterward, go for a Teppanyaki grill that is easy to clean and store.
Best overall teppanyaki grill: Yongqin
Out of all the grills we reviewed this one had the most intriguing design. This Electric Teppanyaki Table Top Grill from Yongqin is built on a tilt so it allows different areas of the grill to cook at varying temperatures. It also features raised edges that keep the food securely on the plate.
To compensate for the raised edges, the grill's surface is extra wide which gives you more cooking space. The handles are also cool to the touch so you don't risk getting burnt while transporting it during your camping trip, and you can cook anything on it!
Its large baking surface is able to handle fried foods and vegetables with ease, while also allowing you to cook juicy and moist fish and meat. If you're looking into getting a grill that lets you cook for a large crowd then this is the one for you.
And it has a pretty flexible control so you can set the optimal temperature for searing your steak or pork tenderloin.
Check the latest prices on Amazon
Best large teppanyaki grill: Loefme
You might dream of becoming a teppan chef at Benihana but you might still want to be able to cook teppanyaki-style Japanese cuisine.
In order to accomplish that, you will need a high-quality teppanyaki grill such as the Electric Teppanyaki Table Top Grill from Chefjoy.
This set includes accessories so you can cook up all kinds of treats. It includes two non-stick egg rings so you can make perfectly round eggs. It also includes a large grease tray to catch meat drippings and the griddle comes with 6 wooden spatulas.
One thing that every teppanyaki grill must have is a cooking area that's large enough for multiple meals. This grill is 35" by 9" big and its non-stick surface is extremely easy to clean and perfect for a teppanyaki party.
You'll just need a damp cloth so you can wipe it down after cooking.
Gourmet or Raclette Tabletop Grills
Things to consider
If you're looking into buying a gourmet tabletop grill, it's important to consider the following things:
Fuel Type: the first thing you should consider is what you want your grill to be fueled by charcoal or propane. Both fuel types have their own pros and cons you just need to ask yourself which will be more convenient for you and what you plan to use your tabletop grill for. Both will require carrying fuel around if you're taking them on a trip, but charcoal will be gone after it's used while you'll have to take the propane tank back with you.
Weight: this factor will be most relevant if you want a grill that can travel with you. There's no point in buying a heavy item that you'll need to carry around, so opt for the lightweight options instead. If you're just keeping it home, consider where you'll place it since a heavy grill will not get along well with a weak table.
Carrying Handles: any good grill will have handles in order to make it more convenient to carry. For short trips, side handles are enough but for real portability, it's better to have a top handle (lunchbox-style). Make sure the handles are firmly attached since flimsy ones could result in accidents.
Folding Legs: If you're not considering taking your grill with you on your trips, this might be as important to you, but folding legs make it much easier to store. Those inches can make the difference if you need more space.
Keep on reading to see our best picks and choose the right one for you.
If you're more into Charcoal grilling, read about these top 3 Bincho grills I've reviewed recently
Best non-stick gourmet grill: Techwood
A large gourmet set consisting of a sturdy baking tray on top and 4 gourmet pans underneath. In the baking tray with ribbed surface, there is a specific space for preparing pancakes.
The grill has a strong non-stick coating and a power of 800 Watt. The hob has two sides, one flat and one ribbed side.
The raclette grill is suitable for eight people with its four pans and wooden spatulas. The product is made of the best quality aluminum and has a robust non-stick coating.
No fat is required when using the raclette grill. The temperature is adjustable and the power is 1200 Watt. The total baking surface is 42 x 32. Again a raclette grill that is easy to clean.
Check prices and availability here
Best Stone Grill raclette: Artestia
Another brand with a great track record of making durable raclette grills.
Artestia shifted away a bit from the more common non-stick gourmet grills and combined the ever-so-popular hot stone grills with the small pans you get with raclette.
This results in a tabletop hot granite stone grill which is very very easy to clean and everyone can enjoy!
The only thing I don't really like is that it doesn't come with wooden spatulas but plastic ones and I find you burn those quite easily so they melt a little.
But you can always buy some separately!
Best hot stone raclette & non-stick gourmet grill combo: Swissmar Swivel
If you want the versatility of both a ribbed side for that traditional gourmet grilling and a more modern hot stone flat top grill, you have to go for the Swissmar Swivel.
It's a combined table grill of hot stone cooking and ridged non-stick plate so you can make just about any food you want. Make pork tenderloin on one side and grilled vegetables on the other!
It's easy to store away with its foldable design, and the best thing is that it gives you separate heat controls for both sides, allowing you to cook up some of your favorite dishes at the same time without worrying about one side getting burnt.
Check prices and availability here
Best tabletop gas gourmet grill: Cuisinart Cgg-180TS
This is the barbeque for the ones out there looking to get a good grilling experience at home without having the grill take up all the available space, and maybe even take it with them on occasion.
If you think all picnics should include hot food, then you definitely need to add this portable grill to your must-haves since they're easy to carry, transport and set up. So for anyone who considers portability and small sizes to be the most important aspects regarding their grill choice, this is the one worth looking into.
It's fueled by propane (either in 16 oz or 14.1 oz portable bottles) and only weighs 5 pounds. With a cooking surface area of 145 sq in, a stainless steel lid and box, and a porcelain enameled grate this grill can compete with its bigger counterparts, even though it only has one burner.
It also features aluminum legs, comes in black or stainless steel colors, has 5,500 BTUs and offers a 3-year limited warranty on defects.
I really like that it's so portable. Not many tabletop grills are as light as this one while also feature foldable legs and a lid that locks shut. The large handle lets you carry it around just like a briefcase which means you can set it up in seconds.
LPG cylinders and the twist ignition make this grill extremely convenient and will have you cooking in no time. You can really use it just about anywhere. As an added bonus, the grate is dishwasher safe.
On the other hand, you still need to keep in mind that it's very small so you need to remember that you won't be able to cook for large groups of people. And the only thing we think it's missing is a temperature gauge for the occasional time when you cook with the lid closed.
In the end, anyone who enjoys going on picnics, camping, or tailgating will love this grill since it's the most convenient travel grill we've seen. It's best suited for individuals, couples or small families due to its size. So we definitely wouldn't recommend it for backyard parties, but it's still perfect for balconies or road trips.
Take the time to look for more images of this cute little grill and start considering one for your next outing. Customer reviews are always useful to get a larger picture of the item at hand.
It has many of the features you'd find on full-size grills, but they're scaled down to fit in this convenient grill so you have the option to travel with it.
It uses propane as fuel, weighs only five pounds, has a cooking surface area of 240 sq in, 2 burners, a porcelain-enameled cast iron grate, a stainless steel lid, base, and side shelves and it also comes in black. It has 12,000 BTUs and a 3-year limited warranty on defects.
Do you ever remember a time when you didn't know Cuisinart? Maybe they're not the first brand to come to mind when you think about grilling but they're definitely cooking experts. This is a product backed by a brand that we respect. And the foldable side tables are a neat feature that we really loved about this grill.
It has a twist ignition that makes lighting the gas safe and easy, it also features an integrated thermostat that helps you know when it's ready to start cooking. Its enameled, modular grates and the removable drip tray make it really easy to clean up and it's also very sturdy. It has plenty of readily available accessories such as a 20 lb LPG tank adaptor, cover, and stand.
On the other hand, even though it's a tabletop unit, it's not very portable when compared to our other choices. It's a bit heavy and it doesn't feature foldable legs. Also, the lid doesn't lock so any contents would move in transit. It's still a good choice for RVing and most excursions that don't include backpacking, though.
Although it has two burners, you're not able to control them separately. So if you had any plans to have dual temperature zones on a compact grill, this definitely won't be the grill for you.
Finally, the cuisinart CGG is a great grill but more likely to stay at home when it comes to tabletop grills. It's a perfect equipment for someone who's looking for a good home barbecue that won't take up too much space.
You can easily put it away between uses so there's another benefit when compared to larger grills. Moreso, being able to take it with you to the beach, the park, fishing or on a camping trip is a very nice bonus.
It's a convenient grill that we really like, so I encourage you to look through the pictures and some user reviews to get a better idea of different experiences people have had with it.
You can buy it here
These small table grills are perfect for a traditional kotatsu, a Japanese small heated table
Final Thoughts
Whichever you end up preferring, make sure you choose the grill that best suits your lifestyle and needs. You can never go wrong with choosing what works best for you.
Make sure you take the time to analyze each grill's pros and cons, as well as the features that are considered a "must" on your checklist.
Read more: Japanese noodle recipes with different noodle types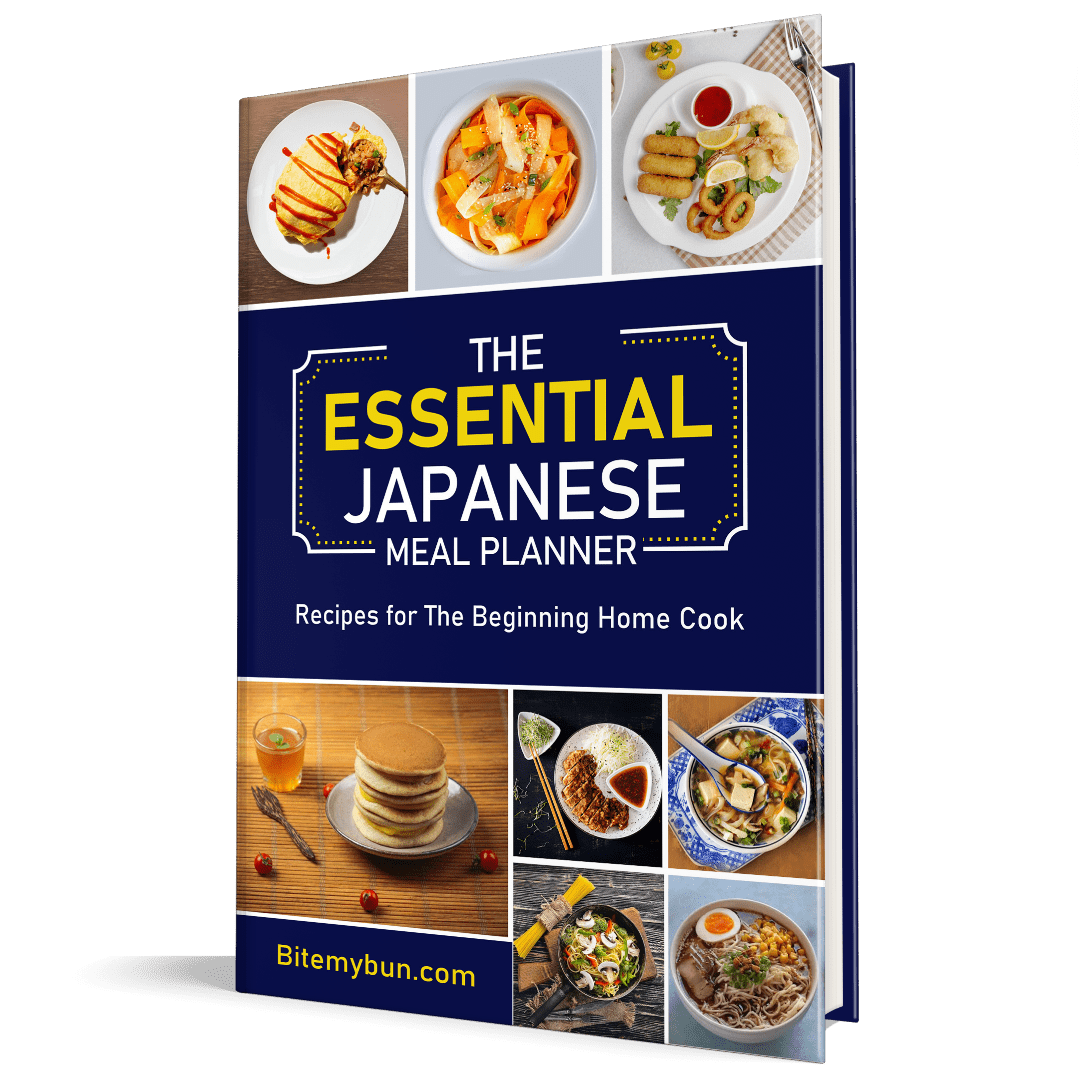 Check out our new cookbook
Bitemybun's family recipes with complete meal planner and recipe guide.
Try it out for free with Kindle Unlimited:
Read for free
Joost Nusselder, the founder of Bite My Bun is a content marketer, dad and loves trying out new food with Japanese food at the heart of his passion, and together with his team he's been creating in-depth blog articles since 2016 to help loyal readers with recipes and cooking tips.