11 Best sauté pans reviewed + buying tips
I love creating free content full of tips for my readers, you. I don't accept paid sponsorships, my opinion is my own, but if you find my recommendations helpful and you end up buying something you like through one of my links, I could earn a commission at no extra cost to you.
Learn more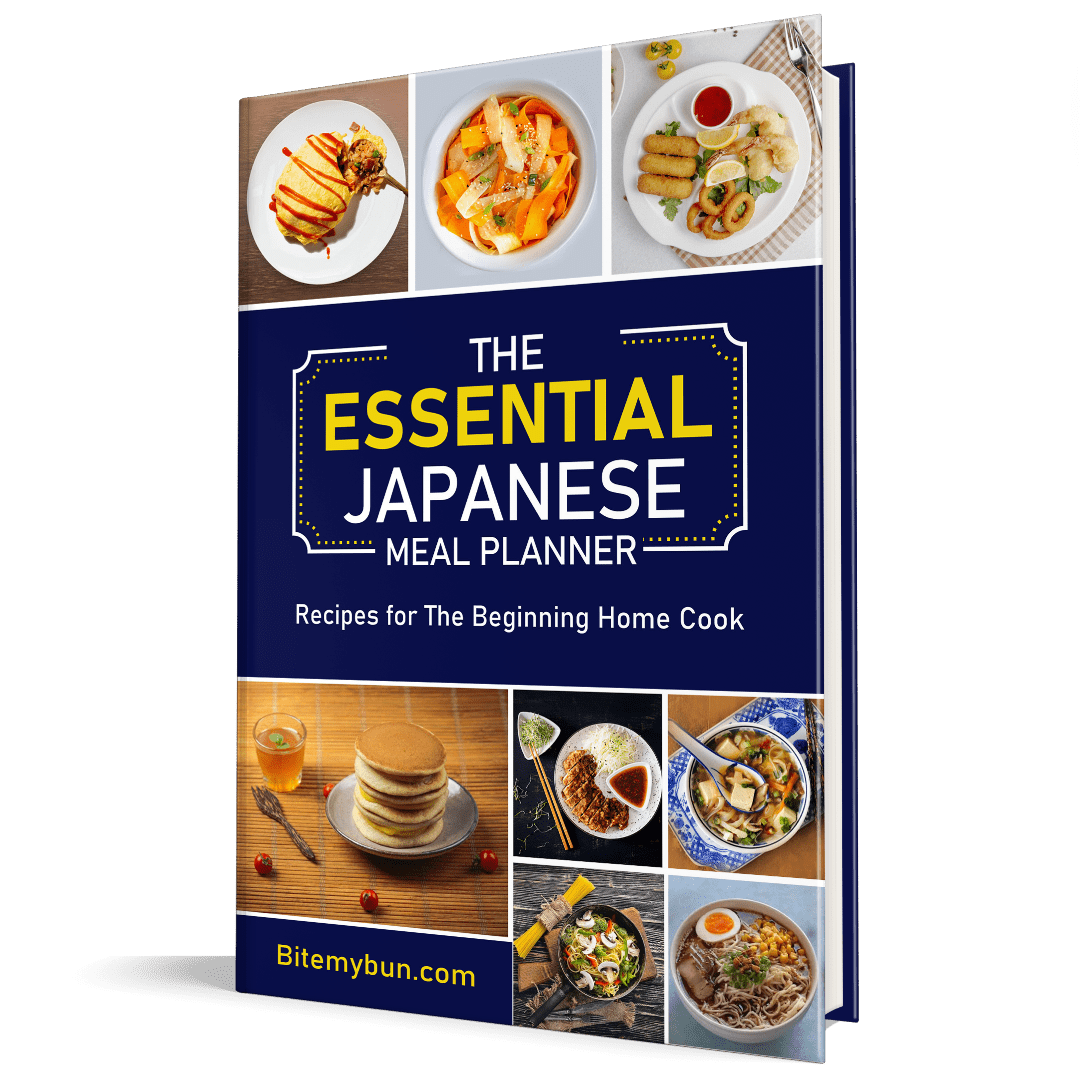 Check out our new cookbook
Bitemybun's family recipes with complete meal planner and recipe guide.
Try it out for free with Kindle Unlimited:
Read for free
Great chefs need great tools to work with. The pots, pans, and utensils they use will help them produce delicious recipes that take their meals to the next level.
Sauteing is a popular way to cook food. It involves using a little bit of oil or fat to cook foods in a shallow pan over low heat.
Saute pans are not the same as frying pans though, so you need to buy the best saute pan to get the perfect results.
The method results in foods that are delicately fried or heated to provide a tender texture and mouthwatering flavor.
You can't go wrong with a pan like the T-Fal C51782 ProGrade Titanium Nonstick which is an induction-friendly saute pan with a nonstick coating. It is even dishwasher-safe and heats up quickly so you can make all of your favorite dishes. It's pretty durable for its price and delivers plenty of room to sauté most of your dishes.
But there are many more options, of course, more premium ones and even some budget ones to choose from.
To sauté foods perfectly, you need to use a sauté pan that will provide the best possible outcome.
Read on to find out about the sauté pans that are best suited to your needs, but let's take a quick look at the top offers:
10 Tips to Save a Bundle on Asian Ingredients!
Introducing our brand new FREE PDF guide: "Saving Secrets: Unveiling the Art of Saving Money on Asian Ingredients" It's your first newsletter email, so start saving today! 📚🧧
We'll only use your email address for our newsletter and respect your privacy
Buying guide: what should I look for in a sauté pan?
When you are shopping for a sauté pan, there are some key characteristics you will want to look for. These are as follows.
Size of the sauté pan
Sauté pans are made in a variety of sizes ranging from 1 quart to 7 quarts.
They are generally 8 – 12 inches in circumference.
In general, you will want to find a pan that fits a good amount of food without crowding. This will allow you to heat all the items in the pan perfectly.
Here is Amy talking about the differences between skillets and sauté pans:
Design of the sauté pan
Sauté pans typically have a flat bottom. This allows the cook to move the pan back and forth over the burner easily while the food is heating.
The sides of the pan are straight and low. The straight sides keep juices from escaping and they are low to allow access to the food.
The low sides also circulate air to keep food from getting soggy and keep the pan from getting too heavy.
You also want to make sure the bottom of the pan is thick. A thin pan will not heat food adequately and it may warp after a few uses.
Handle of the sauté pan
When sautéing food, you will be moving it around a lot.
Though you can use a utensil to move the food, a skilled chef will manipulate the pan's handle instead.
Therefore, it's important to have a handle with a good design.
Some handles are ergonomically designed to provide a comfortable grip. The handle should also be sturdy so you don't have to worry about it coming off while you're cooking.
A handle with heavy screws and rivets will provide the utmost durability.
Handles should also be long enough. A long handle will give you better control and it will keep your hand far from the hot pan. It also has a luxurious feel while cooking.
Finally, some handles have heat-proof properties. While this will help keep the handle cooler, don't expect it to be completely cool after you pull it out of the oven.
All the same, a heat-resistant handle is a good feature to look for in a sauté pan.
The updated version of most pans now comes with stay-cool handles but it's something to consider.
With or without lid
Sauté pans often come with lids. This allows pans to retain heat while food is cooking.
A lid should fit tightly to provide the ultimate in heat retention.
A glass lid may also be preferable since it lets the chef monitor food as it is heating.
Using a lid prevents the liquids from evaporating.
Material of the pan and handle
Sauté pans come in a variety of materials and a good chef will choose the material of the pan depending on the food they are cooking.
Here is a brief rundown of what's available.
Non-stick sauté pan
Many cooking pans are nonstick and people love them because they are easy to use and easy to clean.
However, their nonstick properties limit the number of things you can do with them. For instance, most nonstick pans can not go in the oven.
Technology is changing and now there are nonstick pans that are oven-ready.
However, it is a good idea to make sure your nonstick pan is oven safe before you make a purchase.
Expense
Everyone likes to save money, but it's important to get a good value as well.
The thing is, if you try to cheap out on cookware, it's likely you will end up with a subpar product.
Therefore, you may want to invest a little more in a sauté pan.
The best one will always be a bit pricier because they use better materials to make it. Also, the materials will heat up quickly and evenly and just cook better altogether.
Brand name
Most people will look for a brand name in the products they buy.
This is not a bad idea. Brand names tend to have a good reputation and the companies usually provide good customer service and reasonable warranties.
However, the best way to tell if you are buying a product that is suited to you is to go into the store and pick it up.
See how it feels in your hands to determine if the sauté pan is one you should be buying.
I've reviewed the best and most exclusive French copper cookware brands here
Best sauté pans reviewed
Now that you know what to look for in sauté pans, here are a few pans that are worth checking out.
Best overall & best for induction: T-Fal C51782 ProGrade
Size: 5-quart / 12"
Material: stainless steel bottom & hard titanium nonstick interior
Handle material: stainless steel
Lid: vented glass
Induction: yes
Dishwasher-safe: yes
Max cooking temperature: 500 F
Thermo-spot heat indicator
If you're looking for the ultimate do-it-all family-sized sauté pan, the T-Fal C series is the top choice. It's the kind of pan you can use to cook chicken breast, make chicken parm, sear steak, sauté beans and make any kind of lunch or dinner.
The pan can handle all the ingredients you can think of and is safe for high-temperature cooking in the oven at up to 500 F.
Although the pan is budget-friendly, it's incomparable to those cheap sticky pans you find on sale.
It is one of the top-rated sauté pans on Amazon for a good reason – the high-quality non-stick coating doesn't let any food stick on.
This thick interior coating is well-made and doesn't start to flake or chip off after a few uses as many do.
Also, the coating is non-toxic, free from harsh chemicals, and ideal for safe cooking for the whole family.
The thermo-spot heat indicator alerts you when you can start cooking and it makes the whole cooking process so much smoother and easier.
Before I tested it, I didn't know how handy the thermo-spot indicator can be and I used to always add in the oil too quickly so I added ingredients in too soon and they would get too mushy or take a long time to cook through.
But, with this handy feature, you can be sure your pan is properly preheated.
The pan has a great 5-quart size which is spacious enough to sear larger chunks of meat or cook off pasta sauces for meal-prepping.
It comes with a glass lid so you can monitor what's happening in the pan but it also prevents the liquids from evaporating.
A disadvantage of this pan is the way it's designed – the bottom is higher in the middle which can negatively impact how your oil moves around in the pan.
Some users claim the oil slides to the sides where it fries the food but the middle of the pan "dry roasts" the food.
One thing to keep in mind though is that the sauté pan isn't a frying pan so you shouldn't be using it in the same way. When it comes to sauteing meats and veggies, it cooks evenly and doesn't burn the food.
Check prices and availability here
Best non-stick sauté pan: Calphalon Classic Hard-Anodized Nonstick
Size: 5-quart / 12"
Material: hard anodized aluminum & non-stick interior
Handle material: stainless steel
Lid: tempered glass
Induction: no
Dishwasher-safe: no
Max cooking temperature: 450 F
Sticky food is every cook's nightmare – you need a very good nonstick sauté pan, especially when you're searing meat and making complex sauces.
Also, if you're looking to cook watery foods but hate when liquids boil over, the Calphalon sauté pan is a lifesaver. It has tall vertical sides which ensure the food and liquid stays inside the pan.
Its large cooking space also lets you cook plenty of food at once and the high sides minimize grease splatter when you aren't using the lid.
If you're a lasagna addict, there are a slew of delicious goodies to try with your lasagna. And this pan is the best for ensuring that your dishes turn out perfectly because the pasta doesn't stick.
This sauté pan possesses all the qualities that make cookware long-lasting, safe, and adaptable.
First, the pan's hard-anodized aluminum interior offers even and consistent heating, ensuring that your foods are fully cooked.
Furthermore, the 2-layer nonstick coating keeps food from adhering to the pan, making cleanup a pleasure. We all know how annoying scrubbing stuck-on food can be.
The only thing to note though is that food tends to stick to the top edge sometimes, if you're making a large size lasagna, for example. But generally, this pan is great for most dishes when you're big on the non-stick coating.
The Calphalon also has a tempered glass top and a large handle for easy use and grip. Customers are very pleased with the lightweight see-thru glass lid and the pan's handles.
While the pan is compatible with most cooktops, it is not induction-safe and can slip and slide around on glass electric stovetops.
The long stainless-steel handle is heat-resistant so you can maneuver it while cooking without burning your fingers.
Many people overlook how important the pan's handle is when shopping, but it can be a real nightmare if the handle is flimsy and hot at the same time.
Some pans can be used at up to 500 F but this one is only suitable for oven temperatures of 450 F. This isn't a huge issue since most recipes don't require such a hot cooking temp.
T-Fal vs Calphalon
The reason why T-Fal takes the number one spot over Calphalon is that it's more versatile. Both of these sauté pans fall under a similar price range, but they have some different features.
First T-Fal is safe for induction cooktops and also dishwasher-friendly, while the Calphalon is not. These two features are deal-breakers for some people who are looking into the Calphalon pan.
But also, the T-Fal has a great nonstick coating too and can be used to cook at higher temperatures of up to 500 F whereas the Calphalon can only handle 450 F.
Finally, the T-fal has a very neat feature called a thermo-indicator which is that red-colored spot that brightens to let you know the pan is finally hot enough to start cooking.
This feature is sought after by many home cooks. It's also very useful for beginners who tend to struggle knowing when the pan is hot enough.
Now, with all these benefits of the T-Fal, some people still prefer the Calphalon and that comes down to the build. The pan material of the T-Fal isn't as sturdy and feels cheaper.
Also, some customers complain about warping under the heat.
If you're more into high-quality than some of the other basic features, a sauté pan like the Calphalon is going to last you longer.
Best budget saute pan & best large: Farberware 6-QT Saute Pan

Size: 6-quart
Material: hard anodized aluminum & non-stick interior
Handle material: plastic
Lid: shatter-resistant glass
Induction: no
Dishwasher-safe: yes
Max cooking temperature: 350 F
Are you on a budget but still want a high-performance sauté pan? Farberware is a great mid-priced brand, and this jumbo 6-quart sauté pan is a great value purchase.
If you have a large family or like to cook ahead, you can get this huge pan to make large quantities of food. But the advantage is that it's not a large bulky or heavy sauté pan, and at only 2.2 pounds, you'll be surprised how lightweight it is.
The pan has a stylish and colorful exterior coating that can rival the colors of the famous Le Creuset sets.
This sauté pan is very lightweight and easy to maneuver. It has a helper handle plus a long plastic handle. Considering how cheap the pan is, it is well built – it has double-riveted handles that make it sturdy.
Plastic isn't an ideal sauté panhandle material, but it makes the pan light, and it can still go in the oven.
If you like to make casseroles, this pan is excellent because it is deep enough so there's no overspilling and grease splatter, but you can also brown and finish off the casserole in the oven.
Although the pan is oven-compatible it can only withstand lower cooking temperatures of up to 350 F because of the plastic handle.
If this material starts to melt it is a fire hazard, but it also stinks up your home and can damage the oven.
The aluminum core is an excellent material and doesn't allow hot spots to form because it heats up evenly.
You can cook almost anything in this pan because it has a nonstick non-toxic interior coating.
The problem with this coating is that it's not as good quality as Calphalon or Tefal, so it tends to scratch easily. Some customers are saying that even if you use plastic utensils as instructed, minor scratches will form.
It seems the biggest issue is the scratching – if you don't mind the ugly appearance of the scratches, it doesn't really take away from the usability of the pan.
Clean-up is very easy though because this pan washes well by hand or in the dishwasher.
When it comes to cooktop compatibility, it doesn't work with induction hobs, unfortunately, but all other cooktops are suitable.
Best combo frying pan: RadUSA Hard-Anodized Radical Pan
Size: 8"
Material: hard anodized aluminum & non-stick interior
Handle material: stainless steel
Lid: no
Induction: yes
Dishwasher-safe: yes
Max cooking temperature: 500 F
What if you could combine the depth of a sauté pan with the versatility and frying abilities of a classic frying pan? The RadUSA pan is a sauté and frying pan combined into one odd-shaped pan.
The shape is very unique: one side has a high side, or "lip" while the other is short, like a traditional frying pan.
This allows for easier food flipping so when you saute foods like stir-fry veggies, you can flip them in the delicious sauce without unwanted grease and liquid splatter.
So technically, this pan serves as a skillet, a sauté pan, and a frying pan all in one and can replace multiple cookware products.
Its radical design features a wide lip that makes flipping foods easy and it has a triple-layer, no-stick, durable design.
Compared to the likes of Tefal and other nonstick pans, the nonstick coating is just as good!
However, some customers claim the pan feels cheaper than Calphalon or Cuisinart products, and considering that it is much more expensive, it's worth thinking about how useful it will be in your kitchen.
It is suitable for gas, electric, and induction ovens. It has an aluminum exterior and an anodized aluminum core which makes for optimal heat distribution.
You can even use the sauté pan in the oven at temperatures up to 500 F. Just get used to cooking without a lid.
The downside is that there is no lid – the pan's unique shape makes it impossible to use a lid and this is problematic if you plan on making lots of sauces – they can bubble over on one side or evaporate and thicken too much.
What makes this pan stand out from others is the design, especially the ergonomic handle. It has a riveted stay-cool stainless-steel handle that is durable and comfortable.
But the shape is contoured so that lefties and righties can both use the pan in the same way.
Also, the stainless-steel handle has a fork-split design which dissipates all the heat from the handle back to the pan. Therefore, the handle stays cool while you're holding it, which makes cooking safer and comfier.
Another bonus feature is that this pan is oven and dishwasher-safe. Therefore, clean-up is easier, and you won't scratch your pan's coating while scrubbing.
Check out this innovative pan here
Farberware budget sauté pan vs RadUSA combo pan
If you're not convinced you need a separate saute pan, you've got these two choices. The first, is the cheap Farberware saute pan. It is good enough for occasional sauteing and perfect if you don't like to cook too much.
On the other hand, there's the combo frying and saute pan from RadUSA. It's much more versatile because you can use it to fry your favorite meaty dishes or make pasta sauce if you feel like it.
While the RadUSA pan is more expensive, it's ideal for beginner home cooks because it makes flipping the food super easy. It's also more versatile and you can make breakfast, lunch, or dinner in this pan.
The Farberware is a large size sauté pan with a nice design, but its nonstick interior is very susceptible to scratches compared to the Rad pan.
A major difference here is the lid – you can't use a lid with the combo pan and that's problematic for people who want a true sauté pan for making sauces. The Farberware pan has a classic glass lid to prevent evaporation.
It all comes down to how you use your pan. If you want a "real" sauté pan, choose the Farberware shape.
Best stainless-steel: Cuisinart 733-30H Chef's Classic
Size: 5.5 -quart
Material: stainless steel
Handle material: stainless steel
Lid: stainless steel
Induction: yes
Dishwasher-safe: yes
Max cooking temperature: 450 F
You can't go wrong with a classic stainless steel sauté pan. The Cuisinart pan is very similar to high-end brands like All-Clad except it's much more budget-friendly and accessible.
It's also compatible with all cooktops, including induction.
So, if you want the advantages of stainless-steel cookware without the hefty price tag, this product is a great option.
Stainless steel is one of those long-lasting materials you'll have in your kitchen forever.
The sauté pan has a wide base, so your food isn't crowded while cooking and this ensures evenly cooked food every time.
When it comes to even cooking, this pan is hard to beat. It's known for phenomenal heat retention and dispersion.
Customers rave about how easy it is to braise foods like beef short ribs or sauté stir-fry vegetables in a short time.
While you cook, the steel helper handle stays cool, allowing you to keep a firm grip while pouring. This pan also has a long stainless-steel handle, and it also remains cool while cooking – it's very similar to expensive pans.
There's also a matching stainless lid that keeps the heat and aromas in the pan where they belong, so there's no unwanted evaporation happening.
One of the main concerns with sauté pans is that over time, the center tends to warp upwards. This particular pan stays flat much longer than an aluminum pan, but it can also warp slightly after extended use.
Although it doesn't have a non-stick coating, this pan doesn't make your food stick at all – it's surprisingly nonstick as long as you use it properly and follow the care instructions.
While it's technically dishwasher-safe, handwashing stainless steel is always a better choice because it keeps the pan in pristine condition for longer.
Best premium sauté pan & best for chefs: All-Clad 4403 Stainless Steel Tri-Ply
Size: 3-quart
Material: aluminum core & stainless-steel exterior
Handle material: stainless steel
Lid: stainless steel
Induction: yes
Dishwasher-safe: yes
Max cooking temperature: 600 F
Have you ever watched European cooking shows? You've probably seen chefs sauteing in these beautiful silver stainless steel pans.
If you're looking for high-quality cookware at a fair price, this stainless-steel sauté pan is a great value purchase.
All-Clad cookware is one of the best premium brands and they manufacture high-quality pots and pans.
Even famous Chicago chef Paul Kahan recommends this pan because it has long-lasting durability and heats up evenly.
It's not surprising at all that many home cooks and professional chefs recommend the stainless-steel sauté pan for all types of cooking, including high-temperature braising on the stovetop or the in the oven.
This sauté pan has a 3-quart cooking capacity, which is a bit smaller than some others on the list but it's perfect for making enough food for 2-3 people.
It is a great size for searing a couple of steaks at once to serve in the restaurant or home.
The All-Clad pan is made of 3-ply bonded steel on an aluminum core. It heats up very quickly in about a minute or so. This is a huge advantage when you don't want to waste too much time cooking.
This pan is known for its even heating properties, so you don't end up burning part of the food. It's great for making recipes like chicken cacciatore, which combines juicy meat with tomato sauce and sauteed vegetables – the food won't stick.
The secret lies in letting the pan heat up properly and it helps make the sauté pan act much like a nonstick pan even without such a coating.
The pan has tall vertical sides, and this feature makes it ideal for searing off steaks and ribs in hot oil or simmering sauces.
Since it comes with a stainless-steel lid, the liquids don't evaporate, and you can use the pan in the oven for high heat cooking up to 600 degrees F.
One disadvantage is the weight: this is quite a heavy pan, and the handle isn't very comfortable to hold, so you need to keep that in mind. Chefs are used to working with heavier cookware so it's probably a better option for them than a beginner home cook.
Luckily, this pan is compatible with all cooktops, even glass induction so it's very versatile.
Although it's advertised as dishwasher-friendly, most people recommend handwashing to make the pan last a lifetime.
Cuisinart vs All-Clad stainless-steel pans
Most people, even home cooks know that All-Clad is one of those great cookware brands you can't go wrong with. But if you've been searching for dupes, the Cuisinart budget stainless steel pan is a great alternative.
The advantage of having the All-Clad pan is that it can be used in the oven at very high temperatures of 600 F for broiling meats. It doesn't warp, lose its shape, or become discolored.
Cuisinart's sauté pan isn't as heat-resistant and can show signs of corrosion and wear sooner. Although both pans are made of stainless steel, you can tell the All-Clad is a bit higher quality.
If you want a family-size pan, the Cuisinart is larger than the 3-quart All-Clad pan which is better for cooking and sauteing specific ingredients rather than making complete dishes and recipes from start to scratch.
That's why I recommend the All-Clad pan for chefs or professionals who want to also make and simmer all kinds of complex sauces.
Many people rave about how great All-Clad cookware is in terms of even heat distribution. Cuisinart is known to have the occasional cold spot here and there.
Overall, if you're searching for long-term durability and a sauté pan that will last a lifetime, the All-Clad is worth the investment since it's made of superior bonded materials.
If, however, you want a nice stainless-steel pan for everyday cooking, you'll get an almost identical cooking experience from Cuisinart.
Best cast iron sauté pan: Cuisinart Chicken Fryer
Size: 12 inches
Material: cast iron and porcelain coating
Handle material: cast iron and porcelain
Lid: cast iron and porcelain
Induction: no
Dishwasher-safe: yes
Max cooking temperature: 500 F
Don't let the name fool you – this is by far the best cast-iron sauté pan, not just a chicken fryer.
The heat-retention and heat-distribution properties of cast iron are unmatchable by the other sauté pan materials.
So, if you're looking for amazing performance and lifetime durability, a cast-iron Cuisinart pan is the top choice if you don't want to spend hundreds of dollars on Le Creuset.
This sauté pan is a great dupe with similar color options and a streamlined sleek look, just like the more expensive cookware.
The whole pan is made of a cast-iron core for amazing heat distribution. The handle and lid are also made of the same materials so the pan can be used in the oven at high heat of up to 500 degrees F.
There's a porcelain enamel coating that adds durability to the pan, but it also prevents any unwanted flavors or odors from seeping into the pan while cooking.
This cast-iron sauté pan provides excellent heat retention and heat distribution and it's called the best chicken fryer because it cooks very juicy, moist chicken without burning it.
But it's also the perfect sauté pan for chicken and delicate vegetables like zucchini and mushrooms.
The pan is versatile and suitable for a variety of cooking methods. It is stove, oven, broiler, and dishwasher safe. The maximum oven recommended oven temperature is 500 F.
This pan has a lid and a second helper handle making it easy to move with both hands.
There are instances where the enamel coating chips, and this can be problematic. However, compared to similar cast-iron sauté pans like Lodge, the enamel seems to hold up better.
Another issue is that you need to season the pan if you want it to become nonstick. If it's not properly seasoned, the enamel chips off pretty easily.
But, overall, this is the type of heavy-duty cast iron pan you can use for all your daily cooking needs.
It's not a super delicate pan and much cheaper than Le Creuset. So, unless you're a pro chef, you can cook all the recipes you like with the Cuisinart instead of investing in Le Creuset.
Best copper sauté pan: Kila Chef Tri-Ply Copper Bottom Sauté Pan with Lid
Size: 11 inches
Material: copper bottom, aluminum core, and stainless-steel interior
Handle material: stainless steel
Lid: stainless steel
Induction: no
Dishwasher-safe: no
Max cooking temperature: 500 F
Just like cast iron, you've probably heard people raving about copper cookware which is most popular in France.
Kila Chef has re-designed the copper sauté pan which now boasts a 3.5 mm thick construction with an aluminum core and copper exterior. The thicker copper layer improves conduction and makes the food cook quickly.
One of the biggest advantages of using a copper pan is that it heats up very quickly on the stove but cools just as fast, so you don't burn the food or your hands.
If you don't already own a copper frying pan for cooking breakfast, you need to get one but a sauté pan is just as handy because it lets you make the best saucy dishes.
This sauté pan is best used to brown all kinds of meat and fish fillets but is excellent for sauteing all types of vegetables. Just imagine how delicious your string beans sautéed in butter will turn out.
What makes this pan stand out is that it's very responsive to temperature changes and still cooks evenly on all burner heat settings.
Kila Chef's pan has 3" straight sides which makes it ideal if you want to cook curry, sauces, and gravies because the liquids don't overflow and splatter everywhere.
The riveted handles and stainless-steel lid are sturdy and oven safe for up to 500 F, so the pan is quite versatile. People are really pleased with how sturdy the handle it is and it's not wobbly in any way.
Copper naturally develops a patina over time because it is a reactive material. Don't be alarmed if your pan seems "stained" and "aged" because it's the norm for copper cookware.
I know some of you are concerned about copper leaching toxins into food but this pan only has a copper exterior and bottom, so the copper doesn't touch the food at all.
Compared to some aluminum sauté pans, this one, like the cast iron pan is heavy. Since there's no helper handle, pouring the sauces will require some concentration and lifting.
The helper handle should be a future addition to improve the pan's design. The pan's a bit hard to balance so you need to be careful when pouring.
This pan requires handwashing and regular upkeep with some special copper cookware polish but once it's nice and clean, it looks so stylish in your kitchen.
Cuisinart cast iron vs copper sauté pan
Cast iron takes a lot longer to heat up compared to copper which heats up almost instantly. It's also not as great of a heat conductor as copper but holds the heat much longer.
Copper is lighter and less bulky but it's not as versatile as cast iron.
But it's known for heating up evenly without any hotspots. This is important if you're making delicate sauces that burn or bubble over at the slightest temperature change.
The Cuisinart cast-iron sauté pan has an enamel coating that can chip off after many uses. The Kila Chef copper pan has no coating so it can withstand the test of time with only changes in patina.
Neither of these pans is particularly nonstick so you need to use oil when cooking. But both are oven safe so you can sear your steak in them and finish it off in the oven.
The Cuisinart cast iron pan comes with a handy helper handle making it easier to move and pour from while the copper pan lacks this feature.
At the end of the day, you need to think about which pan you're more likely to use for sauteing. If you hate heavy cookware get the copper pan but if you want that Dutch-oven type cooking results, get the cast iron.
Best for high heat & best for the oven: MSMK 5 Quart Nonstick Saute Pan with lid
Size: 5 quarts
Material: aluminum, stainless steel bottom, limestone inner coating
Handle material: stainless steel
Lid: tempered glass
Induction: yes
Dishwasher-safe: yes
Max cooking temperature: 700 F
The MSMK is an innovative sauté pan designed for high-temperature cooking since it's pretty much indestructible and nearly impossible to melt.
Although the brand is not as well-known as Lodge or Cuisinart, for example, it's created using the latest technology and designed for the modern cook.
This pan can be used in the oven for cooking at high temperatures of up to 700 F!
It is made of non-toxic materials only and no PFOA, so it's safe at hot temps because the pan doesn't release toxins or allow them to steep into food.
It's made of an aluminum core, with a stainless-steel bottom and an innovative limestone coating that doesn't peel. chip, or flake at all. Also, this German coating is scratch-resistant to all hardwood spatulas and utensils.
Compared to other types of nonstick coatings, this tuff limestone is much better. It won't chip on you even after 40,000 uses.
In fact, people are saying the coating is good you can fry eggs without oil or boil milk and cream for sauces with no sticky mess.
I like to think of this sauté pan as the best safe pan for the whole family. The pan is resistant to the wear and tear of daily cooking.
It also has a shatter-proof glass lid that doesn't crack when exposed to high heat.
Even kids or clumsy home cooks can use this pan without damaging it, especially when making breakfast because the food doesn't stick.
The pan is compatible with all cooktops including induction and it heats up very fast. Its thick moth and thin edges allow for rapid heating and even heat distribution.
There are two stainless steel handles – one long and one helper side handle. These both have stay cool technology, so they don't burn you while the pan is hot.
The handle is ergonomic and comfy to hold because it has a weight-saving design and doesn't slip between your fingers.
If I can make a minor criticism is that the lid isn't oven safe for high temperatures. So, while it's a great braising pan, you need to make sure you always remove the lid to avoid damage and warping.
Most people use this pan for browning meats for stews, making pasta & pasta sauce, cooking breakfast egg dishes like shakshuka.
If you want a sturdy durable and affordable do-it-all sauté pan, this is a must-have.
Best stone & best deep sauté pan: Carote 3 Quart Nonstick Saute Pan
Size: 3 quarts
Material: cast aluminum & stone granite coating
Handle material: bakelite wood effect
Lid: stainless steel
Induction: yes
Dishwasher-safe: no
Max cooking temperature: n/a
Nonstick saute pans are a gift to humanity because they make cooking much easier.
Nowadays, stone and granite cookware is more popular than it ever was. That's because it makes frying, sauteing, and cooking liquids so simple.
The Carote granite pan is made of an aluminum core, so you know it heats up evenly, but it has a thick 5-ply Swiss-developed granite coating.
Therefore, your food – yes, even pesky rice and eggs never stick.
This pan is very affordable, so you probably aren't expecting much quality-wise but it's surprisingly good – the nonstick coating doesn't flake or chip and it maintains all the nonstick properties for a long time.
Customers who bought this pan love using it to make all kinds of pasta, noodle, seafood, and rice dishes because the grains don't stick to the edges of the pan or burn.
When I say it's nonstick, it really is because if you want to instantly pour out meat, rice, or pasta it just falls out of the pan immediately with no crusty leftovers.
Unfortunately, the bakelite wood imitation handle isn't the best quality and seems a bit flimsy. Also, you can't use this pan in the oven because it warps.
At this price, it's unfair to say this pan lasts a lifetime, and the first place you'll notice the wear is the color of the inside coating.
It can get discolored once you cook lots of acidic foods or spices, but it doesn't really affect overall performance.
So, if you don't use a sauté pan to regularly cook in the oven, you won't mind. Besides, this pan is great for soups too because it is very deep compared to other pans like Farberware.
Another advantage is that this pan is induction-safe too and heats up fast on gas and electric stovetops.
The bottom line is that this pan is a cheap alternative for more expensive stainless steel or copper pans. It has an upper hand because it's nonstick.
The Carote is a great pan to make delicious Japanese yakimeshi fried rice in!
MSMSK high heat vs Carote stone pan
You're faced with a choice between a cheap Carote sauté pan with a good nonstick coating but can only be used for low and medium-heat settings (no oven) or the ultimate high-heat cooker from MSMSK.
Both of these sauté pans have a stone inner coating. The German tuff limestone is an innovative new material known for extreme durability. The simple granite stone coating is a cheaper alternative.
It comes down to budget and preferences. If you want a low-maintenance sauté pan, you can't go wrong with Carote.
But if you want quality materials the MSMSK is the better choice because it performs well in high heat conditions.
Are stone-coated pans really that good? Well, if you compare them to cast iron pans, cast iron is a better heat conductor because it heats up evenly. However, it doesn't have nonstick properties and people find them heavy and hard to use.
These coated saute pans are good for the average home cook looking to get an easy-to-clean and nonstick pan for cooking all kinds of recipes.
Best outdoor cook set with sauté pan: Gold Armour Mess Kit
# of pieces: 17
Material: non-stick aluminum
Handle material: plastic
Lid: aluminum
Induction: no
Dishwasher-safe: no
Max cooking temperature: n/a but not safe for campfire use
Are you a frequent camper or backpacker? Cooking outdoors is a lot of fun if you have the right tools and cookware.
Having a portable cooker with a mini saute pan is a big help. You can cook your favorite dishes like rice, instant ramen, stew and why not fry some meat while you're at it.
The main attractions of this multipiece set are the frying/sauté pan and the big pot.
The sauté pan is made of anodized aluminum that is lightweight, easy to clean, extremely durable, and allows for optimal heat conduction. It has ergonomic, easy-grip handles.
Also, the saute pan is nonstick so you don't need to worry about a hard clean-up process while you're camping. Simply use water, a sponge, and some dish soap to remove any leftover dirt or grime.
One issue is that the handles of the pan are made of plastic – this can melt easily so DO NOT USE the saute pan over an open fire.
The other items in the set include BPA bowls, a cleaning sponge, and a wooden rice spoon.
This set and these saucepans aren't designed for amazing performance or cooking abilities but they are lightweight and great for the road.
Plus, at such a low price, you don't mind the occasional scratch.
The finish on these pans isn't the best quality but it also doesn't chip on the first use like many in the same price range.
You get a little gas stove you can use and it makes cooking really effortless.
Frequently asked questions
What is a sauté pan?
A sauté pan is a pan specifically made for sautéing (frying).
What exactly is sautéing?
"To saute" is a verb that you have probably seen several times on international cooking shows on TV.
What you often hear is "sauteed" vegetables, which means stir-fried vegetables.
However, there is a difference between stir-frying and sautéing.
A wok pan is often round in shape, while a sauté pan has a flat bottom. The sauté pan should not be missing in the pan collection of a true cooking fanatic.
Especially when it is customary for groups of people to dine with you at home and where you do not want to just put a simple meal on the table.
You like to spend a lot of your free time in the kitchen experimenting with the tastiest recipes and for that you only need the best pans!
What do you use a saute pan for?
You can use your saute pan for many cooking tasks and that makes it super versatile and handy.
It's usually used for:
searing meat
braising
poaching
shallow-frying
pan-frying
making sauces
stews
foods with lots of liquid and oil
But, the saute pan isn't ideal for foods that need to be flipped because of its vertical sides.
However, if you cook foods with sauces and oil, the saute pan is great because it contains the oil in the pan while providing easy access to the food.
Saute pan vs skillet
Although a saute pan and skillet are fairly similar, there's a major difference when it comes to shape.
The saute pan comes with a wide but flat bottom and the sides are quite tall but straight. On the other hand, the skillet also has a flat and wide bottom but the tall sides flare out at an angle.
Their shape difference is important to note because the flared angled edges of the skillet and the straight edges of the saute pan directly influence the volume, weight, surface area of your pan. Also, these affect how much liquid is evaporated and your tossing ability.
When to use a sauté san versus when to use a skillet
The saute pan has a bigger surface area than the skillet so it's best for tasks like searing steaks and other meats and reducing stocks and sauces.
Skillets have slanted sides but smaller surface areas so they're best for rapid cooking tasks and techniques. Use the skillet to stir-fry and toss food around in the pan. You can also use the skillet for omelets and frittatas which you can serve from the pan directly.
At the end of the day, you can technically use these pans interchangeably so you might not need to invest in both. A good saute pan though is great for making saucy foods.
What's the difference between a sauté pan and a frying pan?
Many novice cooks asked me what the difference actually is between a sauté pan and a skillet so I decided to add this piece to my article.
A sauté pan and skillet are the same. Sauteuse or sauté pan is simply a more expensive French word for frying pan.
Materials of the sauté pan
You can buy the sauté pan in various types of materials and this is an important point when purchasing the right pan.
Stainless steel or stainless steel
The sauté pan is often made of stainless steel, in combination with aluminum, which ensures optimal heat conduction.
Do you already have such a beautiful stainless steel pan at home, but is it discolored? Here you can read how you can easily solve this again and make your pan beautiful again.
Copper is beautiful too
You can also buy a sauté pan that combines stainless steel with copper. These types of pans look chic and are a must for the real cooking enthusiast.
The only drawback is that the copper sauté pan requires more maintenance than an aluminum pan. Especially the first use of a copper pan deserves some attention.
On the other hand, if you do that maintenance properly and regularly, such a pan can last a very long time. Spending a little money on such a pan is certainly not a bad idea.
Cast iron for durability
In addition, there is also cast-iron sauté pans (such as our number 3 in the list above). The advantages of copper and aluminum are that they are good heat conductors and heat up a pan quickly.
Stainless steel and cast iron take a little longer to heat up, but retain heat for a long time from the moment they are heated up. These two materials are suitable for induction hobs.
With or without non-stick coating
When you buy a sauté pan without a non-stick coating, the advantage is that you can cook at higher temperatures. This creates a crunchy effect for the food. In addition, pans made of these materials are often suitable for the oven.
However, if you opt for a sauté pan with non-stick coating (such as our number 1 and also 5 in the overview), you can easily fry the ingredients without them sticking to the pan. Cleaning the pan is also convenient and quick.
Lids and handles
Then there are sauté pans with or without lids. A matching lid is useful because then you know for sure that it fits well on the pan and closes it well.
To simmer a dish, you want to be able to close the pan so that the heat stays inside and you use less energy.
Ultimately, sauté pans come with a stem as a handle or handles on both sides. What you go for here is simply a matter of what you find easier to use. Handles give a better grip on the pan. However, a handle, such as you also find with a saucepan, provides more maneuverability.
The best handles stay cool while the pan is hot. This feature often makes the pan pricier but it's safer for your hands.
Lid on or lid off?
Most sautee pans come with a lid. That's because using a lid helps control evaporation.
There are times when you want to keep the lid off:
Take the lid off
If you're cooking soup, sauce, or stew and you need to thicken it, take the lid off. Removing the lid allows water from the food to evaporate and as a result, your sauce thickens.
So, the longer your cooking time, the more liquid will evaporate. Your dish will be more concentrated and flavorful.
Keep the lid on
When you keep the lid on your pan, most of the water stays in there and your soup, stew, sauce stays watery.
In most cases, you want to keep the lid on until almost the end of the cooking time if you feel the broth needs to thicken. In that case, you can remove the lid for a bit.
A delicious recipe suitable for the sauté pan
Curious about a delicious recipe that you can prepare with your sauté pan? We can imagine that you want to try out your brand new addition right away.
And of course, you do that immediately in a grand way!
Sauteed lamb nuts with baked dates
How about delicious lamb nuts with baked dates? This recipe comes from the Moroccan kitchen and is easy to prepare.
Ingredients
For four servings you need the following ingredients:
Dash of olive oil
2 nuts butter
2 onions
1 tbsp flour
200 grams of dates (or more, to taste)
1 tbsp turmeric powder
Spice mixture (thyme, parsley, bay leaf for example)
Pinch of pepper
2 tbsp sugar
Pinch of ginger powder
A little parsley
700 grams of lamb nuts
Orange blossom water
Preparation
First, preheat the oven to about 180 ° C. Then put one of the two nuts of butter in your brand new sauté pan.
Put the nuts in the butter and let it grill for about one minute on each side over high heat. Add some salt and pepper to taste, then remove from the pan.
Chop the onions into small pieces and throw them in the sauté pan together with a drizzle of olive oil. Keep a low heat and when the onions are fried, add the turmeric, ginger powder, and sugar.
Stir the mass together and let it simmer for a while. Add some flour to the mixture, stir again and add some water. Add the herbs and let everything sit on low heat for about 15 minutes.
Now it is time to stone the dates. Then take a bowl and add the other nut butter (soft or melted), sugar and some orange blossom water.
Now dip the dates in this liquid and then place them on an oven plate. Let them bake in the oven for about 10 minutes.
Roll the lamb nuts in the sauce you prepared earlier and let the meat fry for a few more minutes on both sides. If necessary, add some pepper, salt, and parsley to the meat.
Finally, cut the lamb nuts into large or small slices according to preference and serve with the dates from the oven.
You can serve the meat with, for example, a fresh couscous or a summer salad.
Conclusion
Now that you know what to look for in a sauté pan, which would you choose?
For everyday cooking needs, you can't go wrong with the T-Fal C51782 ProGrade Titanium Nonstick. This pan is compatible with all cooktops, even induction, and safe for oven use.
It also has a nonstick coating and makes sauteeing very effortless. It's the type of pan that's ready to use anytime, no seasoning required.
For the first-time cook, a budget-friendly pan with a heat resistance of up to 450 degrees is sufficient.
If you like the high-quality cookware, All-Clad's stainless steel pan is good too and so are cast iron and copper pans. These are the types of pens that chefs prefer.
Have fun cooking and use the pan to make those saucy recipes without having grease splatter all over the kitchen.
Also read: Best copper frying pans reviewed for every budget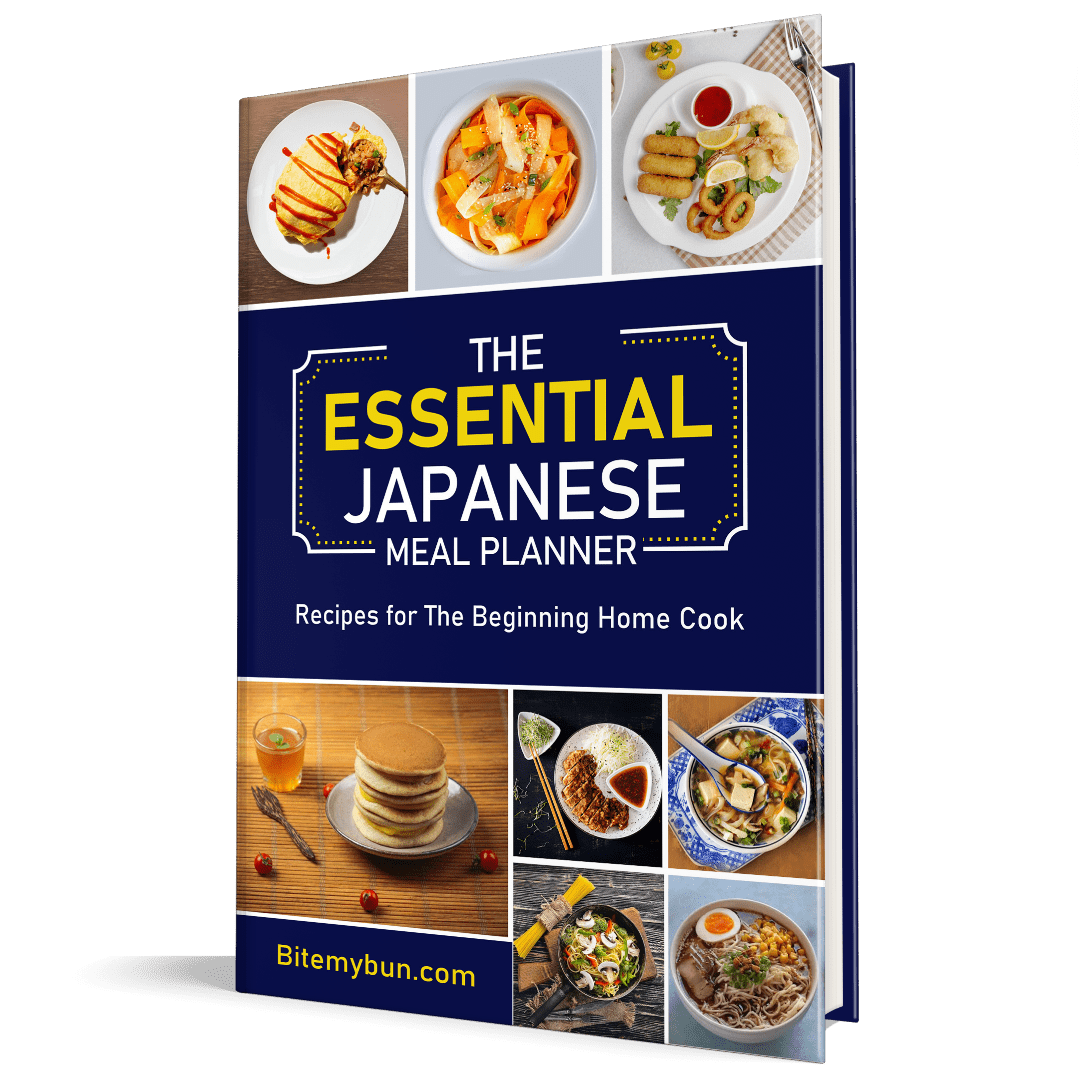 Check out our new cookbook
Bitemybun's family recipes with complete meal planner and recipe guide.
Try it out for free with Kindle Unlimited:
Read for free
Joost Nusselder, the founder of Bite My Bun is a content marketer, dad and loves trying out new food with Japanese food at the heart of his passion, and together with his team he's been creating in-depth blog articles since 2016 to help loyal readers with recipes and cooking tips.