14 Different Types of Copper Cookware: are you using copper pans yet?
I love creating free content full of tips for my readers, you. I don't accept paid sponsorships, my opinion is my own, but if you find my recommendations helpful and you end up buying something you like through one of my links, I could earn a commission at no extra cost to you.
Learn more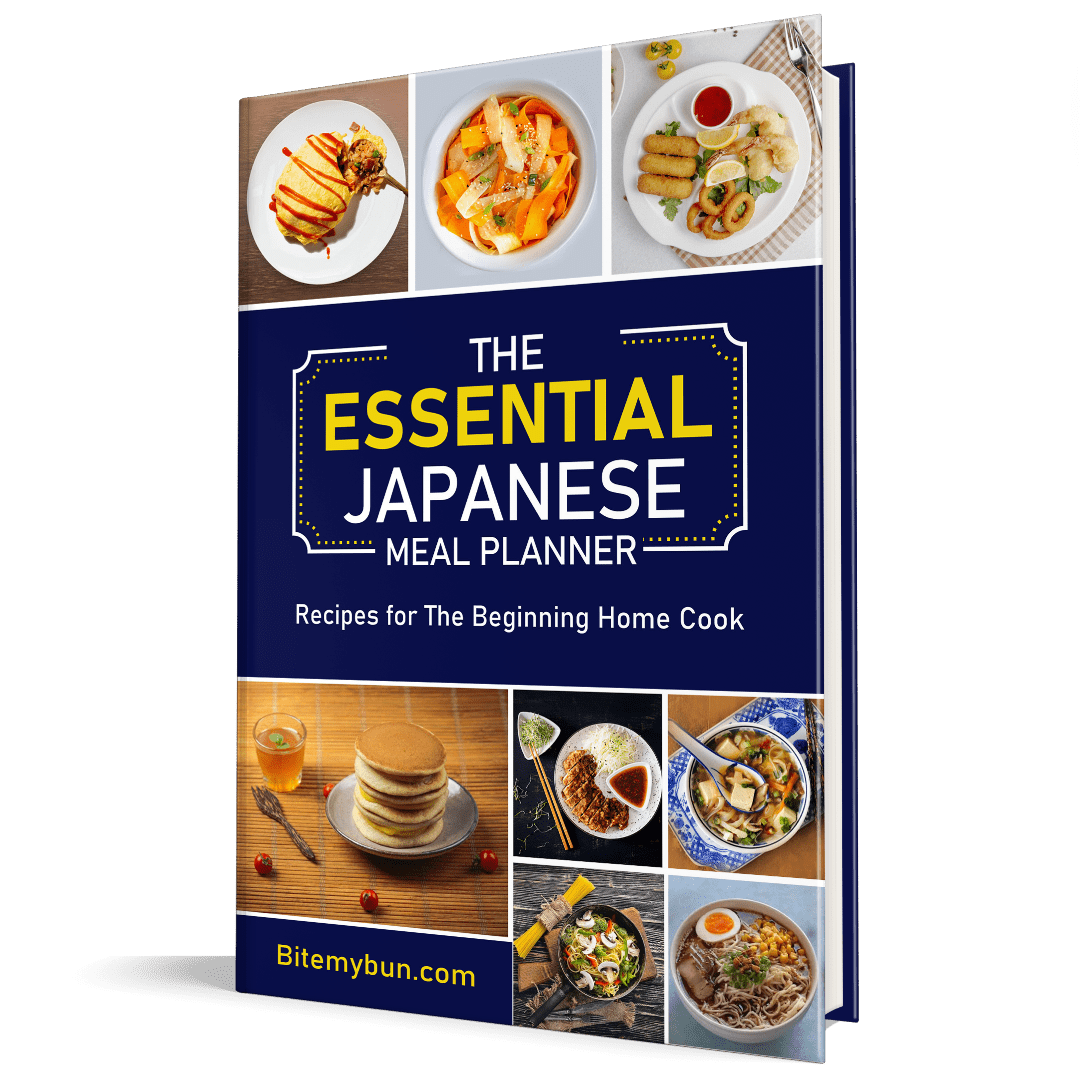 Check out our new cookbook
Bitemybun's family recipes with complete meal planner and recipe guide.
Try it out for free with Kindle Unlimited:
Read for free
If you want to prepare perfect and healthy meals, copper cookware is the right choice for you. Copper cookware has been used for thousands of years now.
The material is extra durable and corrosion resistant. Additionally, copper is excellent heat conductor, better than iron and stainless steel, being a great base material for cookware.
The heat is spread fast and even, which reduces the danger of scorching. What is more, copper stores the heat very well, so meals stay warm longer.
Moreover, copper adds an attractive and shiny appearance to the cookware, making it look more luxurious and professional.
Copper cookware covers a wide variety of products- from the basic skillet to specialize fish poacher.
Copper cookware items can be categorized based on functionality and characteristics. Here are some of the copper items that you can add in your kitchen.
10 Tips to Save a Bundle on Asian Ingredients!
Introducing our brand new FREE PDF guide: "Saving Secrets: Unveiling the Art of Saving Money on Asian Ingredients" It's your first newsletter email, so start saving today! 📚🧧
We'll only use your email address for our newsletter and respect your privacy
Types of Copper Cookware reviewed
Copper Skillets
Skillet is the most used cooking item in the kitchen. You can adapt the size of the skillet according to the needs of your household.
Today, the copper skillets are available in very different sizes- up to 14 inches. The slanted sides of this item are perfect for quick cooking and stir-frying meals.
It is also the best choice for meals served directly from the pan, such as frittata. Copper skillets allow multi-functional usage and most of them are suitable both for stovetop cooking and baking.
Copper pans are more expensive than the other cookware, but if you choose the right ones it can last for years. In addition, here is a list of top 10 copper pans.
Best copper skillet: Mauviel M'Heritage Frying Pan
Mauviel is a lead manufacturer of copper cookware and highly regarded in the professional cooking world. This is a 10.2-inch frying pan of high quality with sloped sides for high-heat frying.
The exterior is lined with Cuprinox, a professional line which has a thicker gauge of copper for more strength and combines two effective materials. It is  2.5 mm thick which is provides extra conductivity , meaning heating quickly and evenly.
It has also a very thin layer of stainless steel on the interior. It is extremely easy to clean it. Moreover, it has straight sides and cast-iron handle with stainless steel rivets.
Recommended by experienced chefs, Mauviel M'Heritage Copper 12-Inch Frying Skillet with Bronze Handle is heat-sensitive, allowing precise timing and providing maximum control.
Here's a video from Better Living on the Mauviel pans:
It is resistant to high temperatures and it comes with a limited lifetime warranty. Its dimensions are 20.4 x 11.6 x 3.8 inches, and its weight is 7 pounds.
Take the word of BeeCoz on Amazon "Beautiful fry pan. Heavy, but I expected that after reading through the comments before I bought it.
Also, the beautiful styling is perfect for table side serving. These M'Heritage Copper frying Skillets are marked by its thick 2.5mm copper exterior and a thin layer of stainless steel on the interior.
Copper is why this skillet offers even heat distribution. It has gorgeous bronze handles, heavy and durable construction, and it's perfect for making crepes.
This pan is one of the best copper skillets since it is compatible with gas, ceramic, glass, electric, and halogen cooktops.
This copper skillet is made from 90% copper, so this is a product that you'll certainly hand down to your kids one day. This skillet heats up to an even temperature instantly, so you don't have to spend any more time at the stove than necessary.
The long cast-iron handle adds some additional weight and it appears slightly heavy at the beginning but soon you will be pleased to figure out its goodness in everyday use.
It is a little bit space-eating, but it is necessary for its fitting comfort and good balance.
Also, you will be happy to find this long handle gives you more precise control when cooking. Every slight movement of your wrist is feed backed with the desired response of your frying skillet.
Mauviel, highly respected French family business established in 1830 is the leading producer of professional copper cookware in the world today.
Mauviel offers several lines of copper cookware to professional chefs and home cooks.
People who've invested in Mauviel skillet tend to rave about it. It looks wonderful and the customers are satisfied because it heats up evenly and instantly, as copper cookware should.
I'm putting together good cooking vessels and added this to my collection. This is what other makers copy when manufacturing cookware!!!
It is made so well that I will be passing it down to my granddaughter, she's 12…", and we've reviewed it as our top choice before for one of the best copper frying skillets.
Check out the latest prices here on Amazon
Best cheap copper skillet: GOTHAM STEEL Non-stick Titanium Frying Pan
Gotham Steel utilizes titanium and ceramic as surface finish, ensuring durability. It is multifunctional pan that doesn't change the flavor of the tomato-based or other acidic food. 
The non-stick surface makes its cleaning a piece of cake. More importantly, the non-stick surface makes everything to slide off the pan- you will be able to fry cheese or melt chocolate without worrying.
It is safe to use even metal utensils- you won't scratch the surface. You can even whisk eggs in this pan using a metal hand or a mixer. Furthermore, you can cook parmesan cheese without worrying that the burnt cheese will cause a disaster for your pan.
Moreover, It can be used for stovetop cooking or baking. The coating won't peel off after time of using and washing it.
Gotham Steel pan weighs less than any other frying pan and it's PFOA, PTFE and PFOS free. (also read my post about the differences between Gotham Steel vs Red Copper Pans)
The Gotham Steel pan makes cooking easier than ever! You can get used to clean pan and only flawless food in your kitchen!
Now, it isn't real copper but I couldn't believe how affordable you can get it here given it's unique style and features.
Dutch Oven
A Dutch oven is one of the crucial items in the cookware range. Copper Dutch oven is great for slow-cooking meats and vegetables because of the great heat conduction.
When the liquid reaches a gentle simmer, it needs only little energy to maintain the temperature.  It's excellent for preparing soups, too.
This heavy cooking pot has a lid that ensures you don't lose liquid to evaporation and the generated steam stays inside, preparing a moist and crispy roast. The copper Dutch oven withstands high heat, making it great for deep-frying.
Saucepan
Saucepans are made to cook, sauté and reheat sauces and foods such as pasta and rice. They have various sizes depending on your needs.
Copper pans are one of the most popular, due to the benefits that this material has. The consumer can also choose to purchase a saucepan set, which can feature other types of cookware or utensils.
The "double-boiler" set, for example, has a large pan and a small pan, which can be used for preparing desserts. The copper sauce pan is lighter in weight than other pans and it's extra durable.
Moreover, a copper sauce pan offers nice kitchen-to-table presentation. Most of them also have iron or brass handles, which are safe for oven use, too. 
Stock Pot
A stock pot is used for making stock, the base for soups and sauces. To meet your needs, a stock pot has to heat fast, even and to simmer long.
A copper stock pot is really worth for the money since it will serve multiple purposes. Not to mention, it will give a beautiful, yet classic dash to your kitchen cookware.
Most of the copper stock pots come with vented lid, which prevents spitting the boiling water on the stove top.
Both the lid and the handles can be oven safe, depending on the material. Choose a 4-6 qt pot for making soup or 8qt for poaching chicken. A 12qt is suitable for making stock or boiling lobsters.
 Sauté Pan
A copper sautés pan is an excellent choice for sautéing chicken, meats or vegetables. It's great for shaking, stirring or tossing food over high heats.
It has a wide, flat looking surface and long handle, which make this multi-purpose pan excellent for sautéing, browning and searing, and quick stir-frying.
The most practical is the pan of size 4qt. The copper provides great temperature control and heat conductivity. Pans with riveted handles are the best choice because they will provide easy maneuver.
Roaster
For the types of meals that you prepare only several times a year, you need the most professional cookware. Roasters are one of those pans that are used for special occasions.
You can prepare oven-roasted meats, fish, poultry or vegetables. Some copper roasters are great for making sauces and gravies on the stove top.
It cooks in dry oven heat at relatively high temperatures. It has low, straight sides that are perfect for ultimate browning. Copper roasters come also with big handles, making it easier to lift the pan in and out of the oven.
Copper roasters will last and they are also easy to clean if they have a non-stick surface.  What is more, for the special occasions, you will have tasty food in a good-looking pot.
Griddle Pan
A griddle pan has large, smooth cooking surface ideal for preparing breakfasts, burgers, and sandwiches.
It's a versatile pan, best for cooking pancakes, eggs, sausages, French toast, and bacon, as well as searing chops or steaks. The rapid, even heat technology makes the roast even tastier.
Pans with a well around the perimeter will collect the drippings. You can also choose a double-burner griddle if you cook family sized meals.
Grill Pan
The copper grill pan is excellent for grilling without barbecue. You can do a tasty roast on your stove top, in your home. It will provide efficient preparing because these grill pans are designed to heat evenly.
The high ridges will ensure to drain away the fatty drippings. With copper grill pan you can prepare delicious meat, poultry, vegetables or seafood. If you choose one with a non-stick interior, you will enjoy grilling more than ever.
Most of the copper grilled pans are dishwasher safe, so you don't have to worry about sticky surface after a great grill.
Steamer
A copper steamer insert has a unique design that allows even circulation of the moist, making it the best choice for steaming different kinds of foods.
It is best for steaming foods quickly and, at the same time, for retaining maximum flavor, nutrients, and color. The steamers are designed to fit easily inside most of the pans and pots.
You can steam everything from seafood to fresh veggies.
Salt and Pepper Set
Copper plated sets for pepper and sat will add elegance to your table. They will bring you efficiency and fresh-ground flavor to the whole cooking experience.
The combination of stainless steel and copper plating finish make these sets corrosion resistant. It will last longer than the traditional sets.
Tea Kettle
The copper tea kettle is the most efficient one. Because of the great conductivity, the water will boil very quickly. It is perfect for brewing tea or pour-over coffee.  The copper will also complement the style of your kitchen.
Beating Bowl
Copper is the best material for cooking. Unlined copper bowls are used by professional chefs from all around the world for whipping egg whites or frothy peaks.
Copper reacts naturally with the whites and it is 100% harmless. A copper beating bowl makes the egg whites more stable and also, triples their volume.
The round-bottomed shape supports thorough mixing. Most of the copper bowls come with riveted handles that can be used for hanging or as a thumb grip.
Whisk
It is known for centuries that copper whisk gives more voluminous and stable egg white foam. For best results, don't use any kind of stabilizer, such as acids while beating the egg white.
You can pair a copper whisk with copper beating bowl for optimal results, but you can also have a great outcome when using them separately.
Fondue Set
Nothing can ruin a party as having your fondue pot break due to the extreme heat or having your meal burn to the bottom.  With copper fondue pot you will prevent any possible disaster of this kind.
The copper fondue set is a great choice for those who want to enjoy in elegance. The fondue pot has a copper base, but most of them come also with porcelain insert safe to use with cheese or chocolate.
When cooking meat in oil you just remove the porcelain insert. There is also a metal framework under the fondue pot as a heat source.
The copper retains stable heat temperature, so the meal is cooked properly and stays warm longer. The fondue sets include also copper forks.
Best copper bottom cookware set: T-fal Ultimate Stainless Steel
This 13-piece set is one of the best rated on Amazon.com It includes 8 and 10.5 inch fry pans, a 12-inch covered fry pan, a 5 quart covered stew pot and 1,2 and 3 quart sauce pans.
It has a stainless steel construction, making this set durable. It has also a multi-layer base with a copper bottom, which distributes the heat fast and evenly.
Moreover, the pans in this set have riveted handles made of stainless steel, which are comfortable and practical for use. The transparent lids are great for watching the cooking progress.
They also have a vented hole through which the steam escapes, thus preventing over boiling. Furthermore, it's oven safe up to 500 degrees and dishwasher safe.
Now, I understand that you might be looking at this post for a nice looking copper cookware set and these don't look the part, but if you're mainly looking into copper for energy efficiency and heat distribution, this is a very affordable and durable set to buy (check the latest price here).
Why choose copper cookware?
Copper pans will help you become a real master in the kitchen. Every meal will be cooked perfectly and in a healthy way. Copper has great material properties, which makes it best for cooking, baking, and roasting.
First of all, copper is an excellent heat conductor, allowing the heat to be spread fast and evenly. As a result, the scorching risk is very low and it'll help you save energy while cooking.
Furthermore, copper stores heat, so the meals stay warm longer than in any other cookware. Moreover, the material is very durable, so you won't have to change your pans for years if you purchase the right ones.
Copper pans are also corrosion-resistant and antibacterial. Bacteria and germs can't survive on copper because, for them, it is toxic. However, copper is safe for people to use it.
Last, but not least, copper pans have a unique, attractive design, which will make your kitchen look more professional.
How to Choose the Best Copper Pan
In almost every kitchen, the frying pan is the most used tool. It is ideal for cooking omelets, pancakes, meat or fish. Copper pans have become one of the most used ones by the greatest chefs.
Not only they look beautiful with their warm color and shine, but they also offer many advantages. A typical and best copper pan is one made of cast bronze, iron, or stainless steel.
The most important characteristic is that it has to be made of copper or consists of a whole layer of copper for best heat transmission.
Copper pans heat up slowly and this temperature is spread evenly through the whole pan, lowering the chances for your food to burn. Moreover, the heat stays longer, which is excellent for serving stews, pizzas, and any food you like to stay warm.
Also read: these are some of the best cooling racks to rest your hot pots and pans on
Copper pans are also very easy to clean, which is another great advantage. No more scrubbing out burn marks! Not less important, the copper layer reduces corrosion at the base layer of the pan.
So, we can all agree that not only the copper pans have unique look and design, but they also offer you a list of benefits. Copper pans will change your life and improve the quality of your cooking!
How to Choose the Best Copper Pan?
Nowadays, most of the pans are not made of 100% copper. Instead, they are only lined with copper. You should take this into account when you are choosing the best copper pan.
The ideal copper pan would be the heavy gauge copper (1/16 to ⅛ inch thick). The heavy models, featuring iron or brass handles, are even safe for oven use. And since copper pan can be pricey, you need to make sure you get the best product for the price.
Here, we enlist the best characteristics of a copper pan, all of which are featured in Copper Chef pans.
#1 Thickness
When it comes to copper pans, the thicker the material, the better. The optimum thickness is 2.5mm. That is the thickness that makes a perfect balance between weight, heat conductivity and making methods.
The 2.5mm copper layer of the pan provides control of the heating, both in and around the content. The pan contents at the bottom won't be hotter than those at the surface of the pan.
Also, a copper pan with 3mm layer will make the heating up and cool down slower than a 2.5mm one.
Copper Chef pan has the optimal 2.5mm thickness. It has a five layer construction, with infused ceramic coating that is PTFE and PFOA free, and a stainless induction plate.
In addition, it has an aluminum core that provides excellent heat distribution and a high-temperature exterior coating. The fifth layer is the induction base, which retains the heat longer.
Also check out these copper ceramic pans for your kitchen
#2 Stainless Steel or Tin Lining?
Tin is an excellent conductor and it was traditionally used for lining the copper pans. However, it is really delicate when it comes to scratching.
It is also a low melting metal which can't endure heating over 437 F degrees. It is more susceptible to damage, which means more money for re-tinning the pan. On the other hand, stainless steel will save you from this inconvenience.
It is stronger, easier for cleaning and more durable. Copper Chef pans are lined with aluminum and have steel induction plate on the bottom, which makes them an excellent choice.
#3 Pan Handles
The copper pan handles can be made of stainless steel, iron or bronze. Most of the 2.5mm pans have iron handles.
They give the pan stability and also stay cooler than other types of handles during the process of reduction. Pans that have 1.5 or 2 mm stainless lining come with handles of bronze or stainless steel.
The stainless handles are slick and don't offer form or grip support. On the other hand, bronze handles can lose their color after extensive cleaning or break. Also, bronze handles conduct radiant heat easily, making them hot faster than other types of handles.
The copper pans of the highest quality are featured by copper rivet handles with a rounded finish, in order not to create cool spots on the rim of the piece.
Copper Chef pans come with riveted handles, the best option for pans, making them also oven safe and high temperature resistant. The deep fry pan comes with a helper handle, too. It is very useful when heavier dishes to and from an oven.
Copper Chef pans offer you everything you need from a cookware. You'll be able to prepare healthier food, saving money by not using butter or oil.
You'll be able to fry, bake, roast or steam the food much easier without having to spend hours on cleaning the pan. When buying copper pan is extremely important to check the safety of the cookware.
With Copper Chef pans you don't have to worry about that- as mentioned above, the non-stick coating is completely PTFE and PFOA free. Also, it won't peel off after some time or leave marks on the food.
Unlike other copper pans, Copper Chef pans are safe to wash in the dishwasher.
Also read: why you need brass cookware in your kitchen
Advantages Of Using Copper Pans
Copper has been used and cherished for around 9,000 years. Nowadays, copper pans are fast becoming the favorite choice in kitchens all over the world, which means people now consider it to be good value for money spent.
We all know that copper stands for class and perfection and its timeless style fits perfectly with any kitchen interior. By using copper pans, any meal can be prepared in a perfect and gentle way since they are the best for cooking and roasting.
This is especially due to the fact that copper has excellent material properties.
It is widely known copper conducts heat than iron and stainless steel. It is the excellent heat conductivity that makes copper a perfect base material for a pan.
Once you cook with copper cookware, you're unlikely to go back to anything else. Copper's superior cooking is its ability to spread out the heat to all parts of the pan evenly, so it's particularly advantageous if you're cooking multiple items simultaneously.
This is just one of the many advantages of using copper pans, thus I suggest you take a look at the following advantages that this type of kitchen cookware offers.
Of all metals, copper is the most effective for cooking since it is durable, hygienic and corrosion-resistant. Copper is strong and as a non-corrosive metal it is very long lasting and it isn't going to suffer the same type of wear and tear as other materials.
These pans are used for generation after generation, all the while still looking as good as new. So, be prepared to enjoy its benefits for the duration of your cooking life.
This is just another advantage that you would get from using this type of pan because these utensils maintain their luster and show for as long as you want. 
Conductivity
Like I mentioned above, this material heats evenly, so if you're like me this will be of an enormous importance. This means no more recipe burnt when left for a prolonged time on the stove.
Copper has excellent conductivity and it will enable you to cook sensitive foods without any worry, regardless of the heat source, unlike typical metals like aluminum and steel.
Also, due to conductivity, this metal as one of the most energy efficient materials requires less heat than you're used to.
Now, you will be capable of cooking delicate cuisine with ease even if you have little experience in the kitchen. Most important, the food will be tastier and healthier when it is cooked evenly.
Copper is one of the most highly sensitive elements to conduction of heat and its ability to heat evenly makes sticking on a pan mostly a thing of the past! 
Easy Maintenance
Apart from the fact that copper pan saves a great deal of energy through proper heat conduction, the best part about copper cookware is its easiness to clean!
Rustic copper pans take on an elegant antique look as they're used, so scrubbing out burn marks will stay in the past. The copper pans are made by hand, so it is possible that there are slight imperfections but that just highlights the high-quality work.
To keep the good look and longevity of your copper pan, it is important to read the use instructions that come with the product.
Don't use abrasive creams to clean the copper finish on your cookware. It is advisable to wash in hot soapy water with a soft cloth immediately after you are finished with your cooking.
Whenever you do not use your copper cookware, it is best to store it in a dry place.
Check out our complete guide on cleaning copper pans as well
Safety
It is completely natural to have doubts when you are starting to use the new product, but let me assure you copper pans are completely safe!
Copper pans are commonly lined with stainless steel or tin so the user doesn't need to be concerned with copper toxicity. So, there is no place for panic! Also, perfect heat conduction can be maintained through the lining.
Most important, these lined copper pans can protect you from potential toxicity related to copper.
Thus, we are sure there are not any negative effect on the cooking and roasting properties.
The bottom line is, not only are copper pans attractive in the kitchen, but copper is an excellent conductor of heat and essential for perfect cooking.
These pans are used all around the world by cooks for preparing delicate sauces and dishes that demand to be prepared at strictly controlled temperatures.
You cannot make mistake by buying copper pan because whatever you do, this type of kitchen cookware seems the most excellent.
They are charming additions to any kitchen, they help with cooking food faster while making it tastier, and they save energy. To conclude, if you want the best, there cannot be other better choice for you.
Conclusion
Copper is one of the most estimated cookware materials. Many chefs prefer copper over any other type of material because of its versatility.
From pan to whisk, copper can change the cooking game forever. Copper will make your kitchen look elegant and more professional. In addition, it enables you to cook healthy and easy.
Copper cookware is 100% safe and anti-bacterial. Don't wait, purchase an item and soon you'll want them all.
Also read: is ceramic copper non stick surface for you?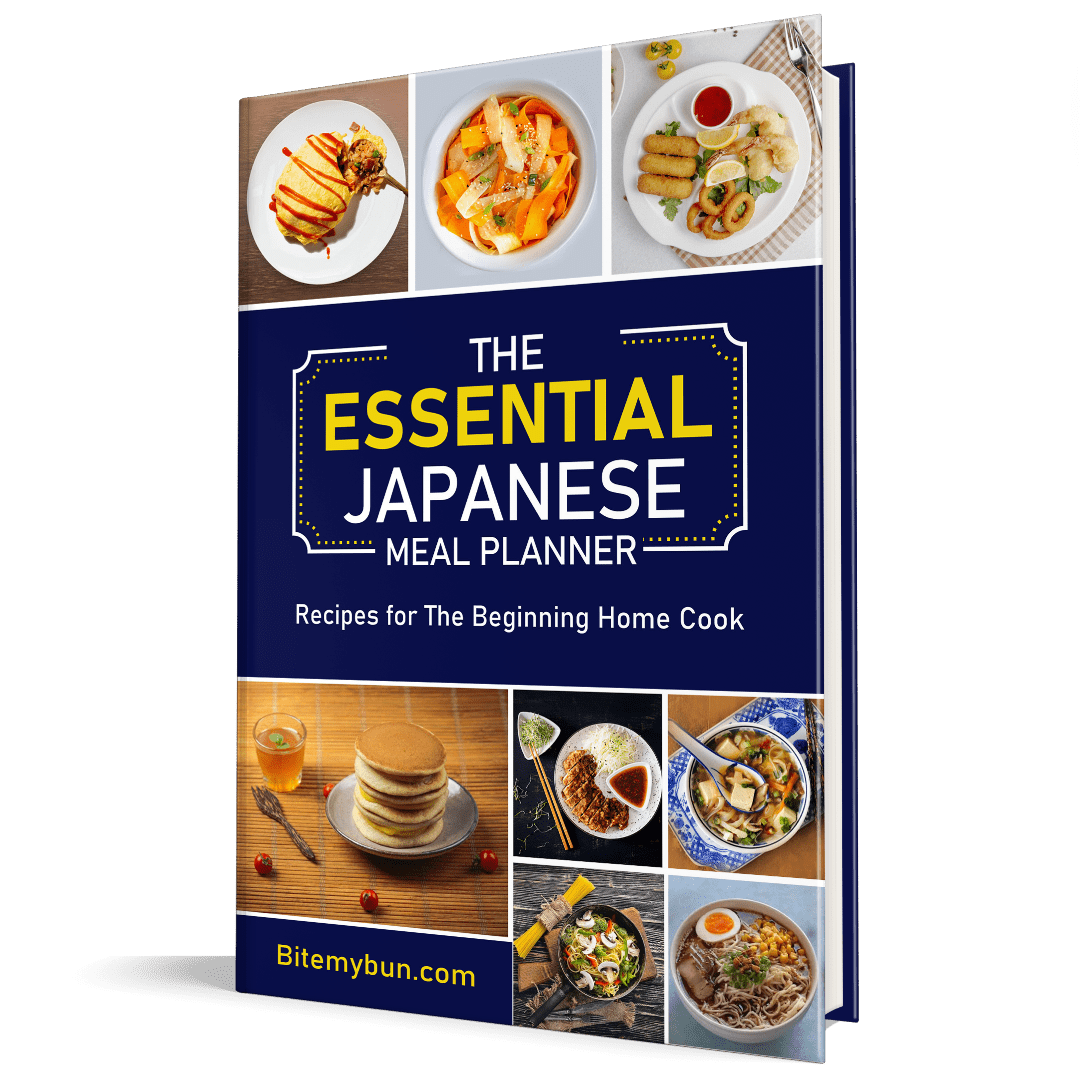 Check out our new cookbook
Bitemybun's family recipes with complete meal planner and recipe guide.
Try it out for free with Kindle Unlimited:
Read for free
Joost Nusselder, the founder of Bite My Bun is a content marketer, dad and loves trying out new food with Japanese food at the heart of his passion, and together with his team he's been creating in-depth blog articles since 2016 to help loyal readers with recipes and cooking tips.