Japanese cooking oil brush: Top choices for the "aburabiki"
I love creating free content full of tips for my readers, you. I don't accept paid sponsorships, my opinion is my own, but if you find my recommendations helpful and you end up buying something you like through one of my links, I could earn a commission at no extra cost to you.
Learn more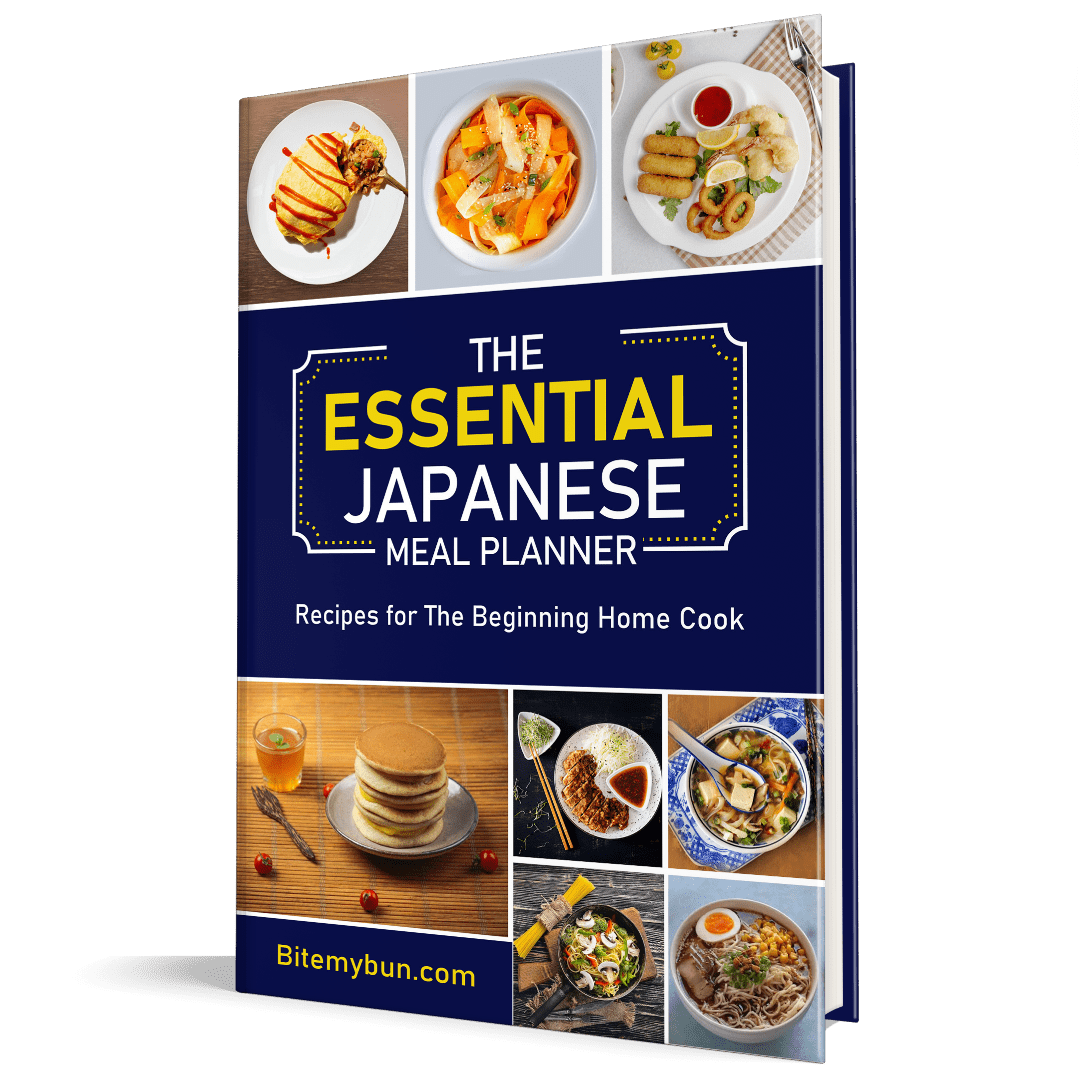 Check out our new cookbook
Bitemybun's family recipes with complete meal planner and recipe guide.
Try it out for free with Kindle Unlimited:
Read for free
Japanese cuisine is known for tasty grilled dishes cooked on tabletop grills or teppanyaki griddles. But, how do you keep the cooking surface oiled and non-stick?
Cooking surfaces need to be seasoned, so the easiest way to apply oil without getting your hands dirty is to use a handy kitchen utensil called a Japanese cooking oil brush, also known as an aburabiki.
I like to think of this brush as a mini mop because it looks just like one. But, it's convenient in the kitchen and helps ensure the food doesn't stick.
Chances are you are looking to buy one or more high-quality cooking oil brushes for your kitchen.
That's why I've compiled a list of some of the best ones and reviewed each product, so you don't have to spend time sifting through tons of online reviews.
My top choice is the JapanBargain oil brush. I like it because it's a traditional and durable model with cotton and wood and great for all types of Japanese BBQ. A bonus feature of this brush is that you can retract the bristles, to save on oil and have more control. 
There are other options though, so check out my overview here and read on to find the full reviews.
| Best Japanese cooking oil brush | Images |
| --- | --- |
| Best traditional oil brush for Japanese BBQ: JapanBargain | |
| Best stainless steel oil brush: WAHEI FREIZ | |
| Best oil brush and container set: OTSUMAMI TOKYO | |
| Best silicone oil brush: ASVEL | |
10 Tips to Save a Bundle on Asian Ingredients!
Introducing our brand new FREE PDF guide: "Saving Secrets: Unveiling the Art of Saving Money on Asian Ingredients" It's your first newsletter email, so start saving today! 📚🧧
We'll only use your email address for our newsletter and respect your privacy
Japanese aburabiki oil brush buyer's guide
To oil up the grill and baste food, chefs use a Japanese cooking oil brush.
It's not quite like western pastry brushes because it has a different shape. The brush bristles are dense and usually made of long cotton strings attached to a wooden handle.
Cooking oil brushes aren't fancy utensils and there are only a few features to look out for.
Bristle type
A traditional brush head is made of short cotton strings which absorb plenty of cooking oil but don't allow it to drip out and stain everything with oil.
The cotton brush can be used to season and add oil to hot grill surfaces thus it's the best brush for this purpose.
A silicone or rubber bristle is mostly used as a pastry brush, but you can use it for making Japanese cuisine too. However, it doesn't withstand high heat and will melt.
Therefore, you can't use it once the grill is hot. It's far less practical than a cotton brush.
Handle
The traditional wooden handle is probably best because you have a firm grip on it. Therefore, the handle doesn't slip out of your hand as you oil up the pan since you're doing it in swift, quick motions.
Plastic handles are good too but they tend to slip out of your hand when oily. The plastic is cheaper though but not as high quality.
Container
Many brushes come in a set with a container. The role of the container is to store the oil and store the brush when you're not using it.
Usually, you push the brush down and the oil comes up from the bottom of the container and coats the brush.
Also check out my roundup & review of the Most Used Hibachi Chef Tools
Best Japanese aburabiki oil brushes reviewed
I've written reviews for all the best Japanese oil brushes above to help you select the best one for your needs.
Oh, and let me tell you – these utensils are cheap so you don't have to worry about the price. All of these are budget-friendly options and the price doesn't exceed $15.
Best traditional oil brush for Japanese BBQ: JapanBargain
If you love Japanese BBQ, you know that the secret to tasty meat and veggies lies in the cooking process. The best BBQ is juicy, tender, and doesn't stick to the grill grate or griddle.
This cheap oil brush is the best buy if you want an authentic cotton bristle brush with an ergonomic wooden handle. The cotton bristles are ideal because they only soak up small amounts of oil so you're not wasting too much.
Here's what else I like about this brush:
It is 4×3 inches which is the ideal size for oiling up the teppanyaki, hibachi, shichirin, yakitori, or konro grill.
You can use it to oil the takoyaki pan too.
This is a traditional wood and cotton oil brush but it doesn't come with a storage container.
You can handwash the brushes once or twice and airdry them but it's best to leave them oily.
Costs less than $5.
Best stainless steel brush: WAHEI FREIZ
This is the best brush option for your grill. If you want a cooking oil brush that is long-lasting and of good quality, stainless steel is one of the top materials.
You simply press the brush into the container and it absorbs more oil. Then, you can season your teppanyaki or yakitori grill.
Here's what else you need to know:
This brush head is of better quality than many others and you can wet it to clean it. It doesn't become moldy quickly.
The brush container and the handle don't rust easily.
In reviews, some people mention that the brush can shed tiny fibers but it's a very small amount.
This brush is ideal for use on a stainless steel grill – both Western-style BBQ cookers and Japanese tabletop cookers.
Traditional brush vs stainless steel
While both brushes are excellent options, the stainless steel one is more expensive. Sure, it's still an affordable utensil, but you're paying for the brand and the high-quality stainless steel material.
The wooden brush is not as durable and the bristles are longer. Therefore, it can shed more fibers and stores more oil. If you want to season a large grill, then it is the better choice as you have to dip into the oil less often.
By using these brushes you don't end up scratching the surface of your grills and pans. So, that's a bonus for both.
But, I like the stainless steel brush just a bit more because it has an oil container and you don't need to grab another cup for the oil. It's much more convenient.
Also read about the 2 Important Reasons to Use Soy Bean Vegetable Oil for Teppanyaki
Best brush and container set: OTSUMAMI TOKYO
The biggest challenge with oil brushes is when you have to store them. Since they are drenches in cooking oils, you need to place them in a special container.
Why dish out more money on a fancy container when you can buy a brush and container set?
This small cheap cooking oil brush from Otsumami has a plastic handle, cotton bristles, and a small plastic container which makes it the perfect kitchen accessory.
Here's what else makes this a good purchase:
This brush has a small head and short bristles so it's ideal for takoyaki and okonomiyaki. You can use it to brush the leftover batter or ingredients to the side and add more oil.
It is easy to clean because when you push out the brush, the oil sticks right onto the material. Thus, you can dip the brush back into the container when you need more oil. This eliminates the need to keep pouring oil everywhere.
It comes with a plastic covering cap so the brush doesn't smell or attract bugs.
Best silicone brush: ASVEL
This is the best set for those who don't want a traditional oil brush set. It's made of plastic and rubber, so it's easy to clean.
The bristles are also made of silicone plastic and have the exact same texture as those plastic pastry brushes. Unfortunately, this brush is not appropriate for use on hot grills.
But, what makes this a good option for your Japanese griddle is that it has a short handle and a container so you can use it to season the cooker BEFORE it's hot.
I also appreciate:
The bristles don't fall out or shed any fibers.
This type of brush is very economical because you don't end up wasting any oil as it doesn't absorb into the bristles.
It is very affordable and quite long-lasting if you clean it regularly.
It's much easier to clean than a cotton or animal-hair brush.
The one disadvantage is that you can't use it on very hot surfaces while cooking or you risk burning and melting the brush.
Brush and container set vs plastic and rubber brush set
The two sets are kind of comparable but the first set has a traditional cotton bristle head whereas the plastic set has a rubber bristle set.
Therefore, when you use the cotton brush, you can use it on high heat to add oil to the pan or grill. But, the rubber brush is not suitable for use on high heat, so you're limited to when you can use it.
Both sets have a container and brush so you just fill them with oil and then dip the brush back in. This makes them easy to use but you also have to be careful with cleaning because you can end up with moldy utensils.
So, if you want to use the brush when making okonomiyaki or yakitori, I recommend the cotton brush because it's safer and doesn't melt.
What is a cooking oil brush used for?
apply cooking oil to the pan or grill grate
spread the oil on the cooking surface
season pots and pans
basting (especially pastries)
apply glaze
An oil brush is used to apply cooking oil to any cooking surface like a pan, grill grate, or griddle. It's also used to apply oil between cooking batches of food.
For example, you use the oil brush to add some oil into the cake mold for takoyaki, so the takoyaki doesn't stick to the pan. So, between each batch of takoyaki, you brush the mold with oil.
When making Japanese BBQ, you can use the cooking oil brush to spread out the oil on the cooking surface before you start grilling.
When you have cast iron, carbon steel, and hard coat aluminum pots, pans, and woks, they need to be seasoned. The best way to do that is with an oil brush.
Another possible use is to use the brush for basting foods. Covering them with oil is a necessary step in many recipes, especially if you want to grill meat.
Finally, I want to mention another use for an oil brush: applying glaze to the food.
For example, many types of meat are glazed with a delicious sauce like teriyaki or miso in Japanese cuisine. You can also use an oil brush to apply this glaze.
Try this delicious & easy miso glazed salmon recipe everyone will love
How to use the cooking oil brush
If the brush comes with a special container you place the oil into the container.
Dip the brush into the container to fill it will oil. Then you rub the grill, pan, or food.
After you're done you dip the brush back into the oil if you need more or you empty the container and place the brush back for storage.
But, if there is no container, then you need to put oil into a small plate or another type of cup/container and dip it into the oil that way.
Takeaway
For general use, I highly recommend the traditional Japanese-style oil brush because it has medium-long cotton bristles. Therefore, you can season and oil anything you need to when cooking and making Japanese dishes.
And, if you really want the most convenient brush then I recommend the stainless steel brush and container set. You no longer have to get messy with the cooking oil and clean up is easy.
So, if you were still wondering if a Japanese brush is something you need in your kitchen, then let me convince you that YES!
You'll find yourself using it so much more than you think because it works for seasoning all kinds of cookware, grills, and mold pans.
Check out what other Tools you need for Teppanyaki | These are the 13 essentials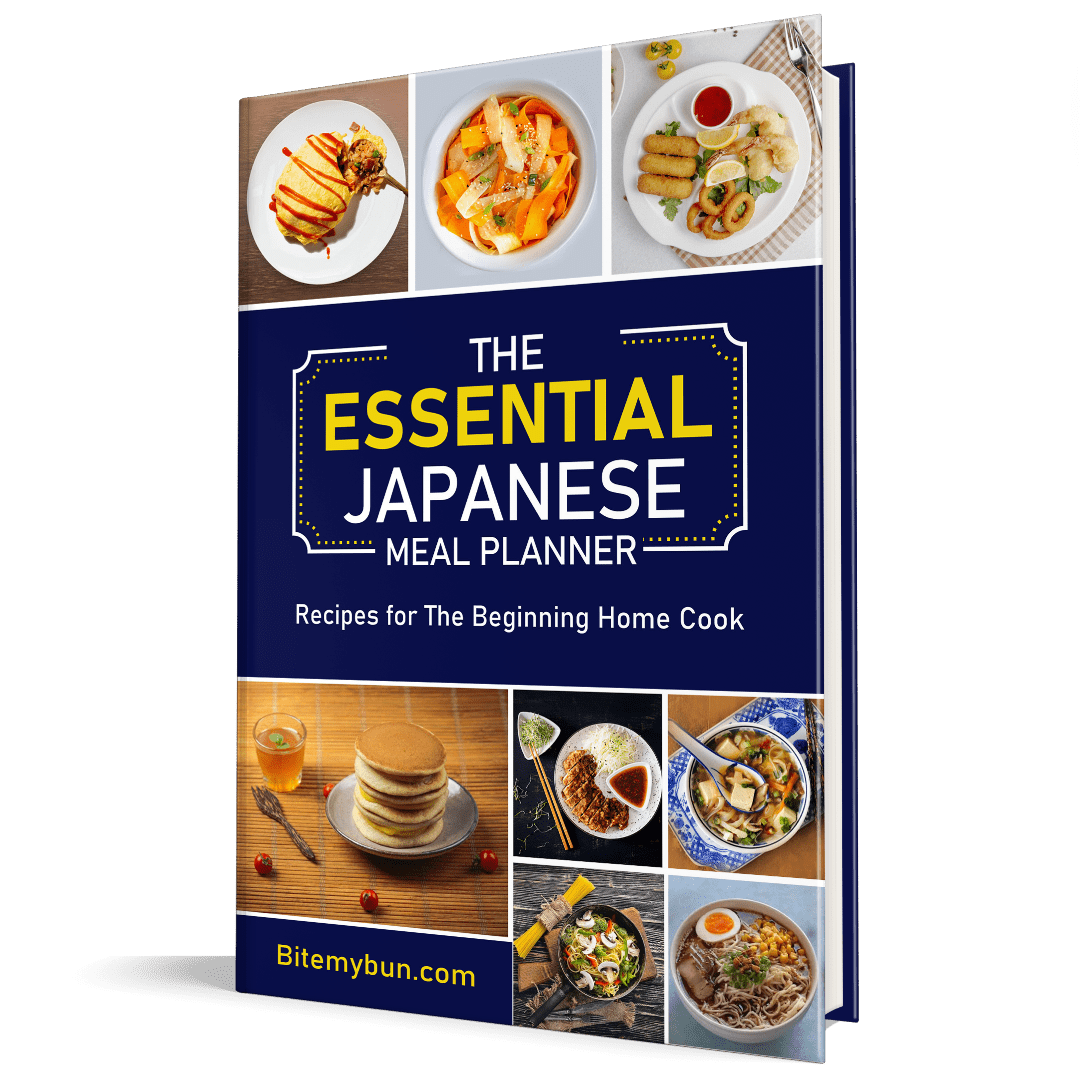 Check out our new cookbook
Bitemybun's family recipes with complete meal planner and recipe guide.
Try it out for free with Kindle Unlimited:
Read for free
Joost Nusselder, the founder of Bite My Bun is a content marketer, dad and loves trying out new food with Japanese food at the heart of his passion, and together with his team he's been creating in-depth blog articles since 2016 to help loyal readers with recipes and cooking tips.