Sushi without fish or seafood: Delicious tofu recipe & more fillings
I love creating free content full of tips for my readers, you. I don't accept paid sponsorships, my opinion is my own, but if you find my recommendations helpful and you end up buying something you like through one of my links, I could earn a commission at no extra cost to you.
Learn more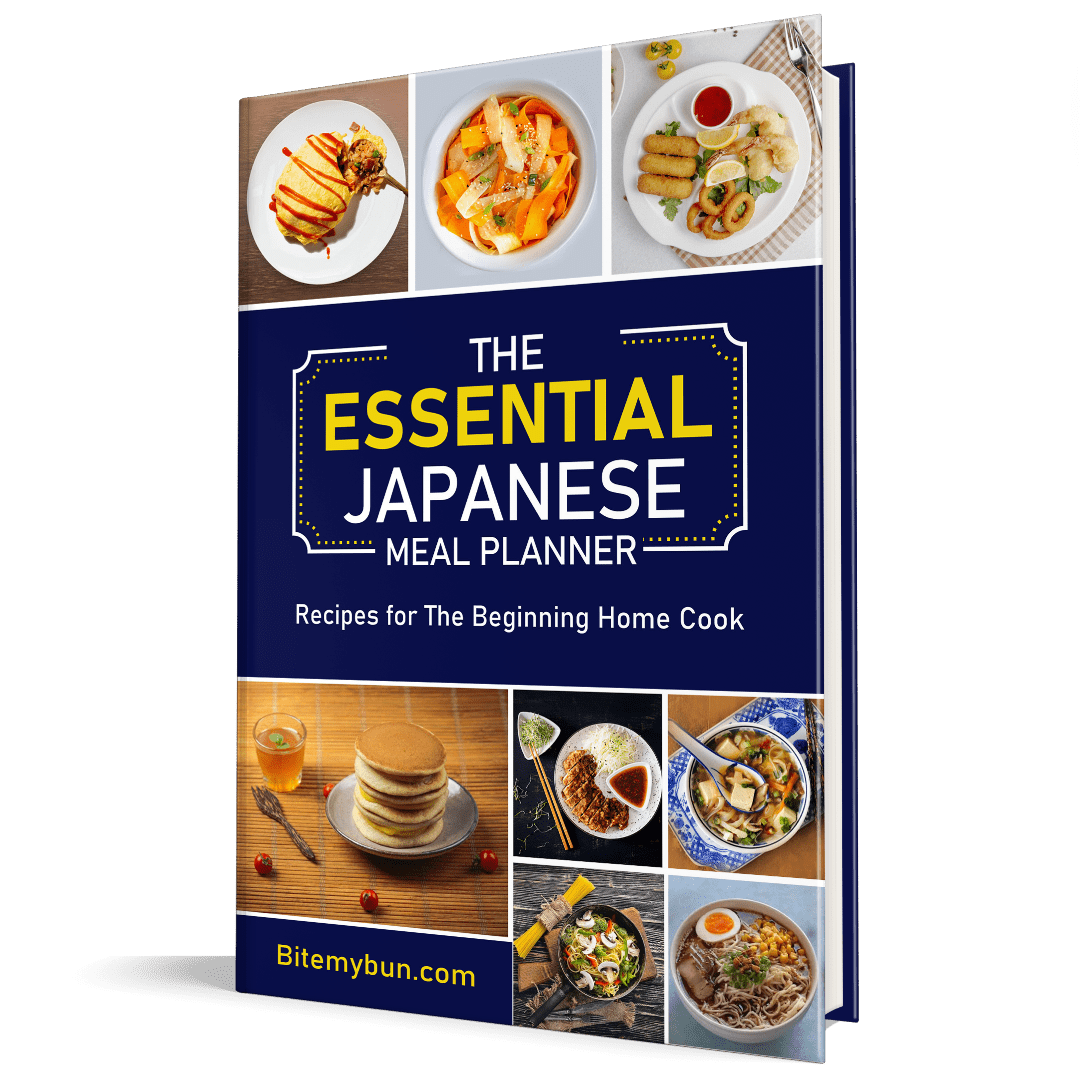 Check out our new cookbook
Bitemybun's family recipes with complete meal planner and recipe guide.
Try it out for free with Kindle Unlimited:
Read for free
When you think of sushi, the first idea that comes to mind is probably a roll with raw fish or seafood.
But were you aware of all the many delicious varieties of veggie sushi rolls without fish?
In this article, I'll take a look at my favorite vegan sushi roll, plus some of the most popular varieties of sushi without fish or any type of seafood!
If you ask your friends, "do you want to grab sushi?", you might get responses like "I don't eat raw fish" or "I'm allergic to shellfish."
Even if you don't like fish, can't eat fish, or you're vegan, you can still get delicious sushi with one of these many options!
10 Tips to Save a Bundle on Asian Ingredients!
Introducing our brand new FREE PDF guide: "Saving Secrets: Unveiling the Art of Saving Money on Asian Ingredients" It's your first newsletter email, so start saving today! 📚🧧
We'll only use your email address for our newsletter and respect your privacy
Best fishless sushi options
Don't forget about these famous options:
Vegetarian rolls with avocado and cucumber
Teriyaki chicken rolls
Vegan rolls
BBQ pulled pork rolls
Coleslaw rolls
Just to name some of the fish sushi alternatives available!
What is fishless sushi called?
There's no name for fishless sushi in general, but the most popular vegetarian roll is kappa maki, or the cucumber roll, which is a staple in many Japanese restaurants. These rolls have a fresh and light taste which is not only great for the palate, but they're also beneficial to your health!
Another popular option is avocado sushi, which you can find in almost every sushi restaurant.
Maybe you've even heard of gourmet sushi made with Hida beef, a tender and delicious cut of meat from the Gifu region of Japan.
In this post, you'll learn to make easy, yet delicious vegan tofu sushi rolls, filled with tasty vegetables and topped with watercress and wasabi sauce.
How to make sushi without fish
Let's look at my favorite fishless sushi recipe.
Vegan yam and tofu sushi rolls recipe
This vegan sushi recipe is simple to make, even for beginner sushi rollers. The quantity of each ingredient is adaptable, depending on how much sushi you're making. Feel free to substitute the veggies as you like!
Ingredients  
4

cups

sushi rice or short-grain rice

4

nori sheets

seaweed sheets

2

tbsp

rice vinegar

1

tbsp

salt

sea salt is preferable

1

tbsp

sugar

1

yam (or sweet potato)

2

small

carrots

1

cucumber

1

avocado

2-3

pieces

of tofu

fried

1

handful

watercress

Soy sauce

Sesame seeds

white or black

Pickled ginger
Instructions 
Prepare the sushi rice by rinsing it in cold water.

Cook your rice on the stovetop by boiling it and cooking on low heat for about 20 minutes or use an Instant Pot and cook on low heat for 12 to 14 minutes. The rice should absorb the water and have a sticky texture.

Mix the vinegar, sugar, and salt in a bowl. Heat it up in the microwave until the solids are dissolved.

In a large bowl, mix the vinegar mixture and add the cooked rice. Allow this mix to cool.

Cut up your vegetables and tofu into small slices and strips.

Cut up the yam or sweet potato into thin strips, spray with olive oil, and bake in a pan for about 25 minutes until tender. Turn them halfway through to make them crispy.

While the yam is baking, fry the tofu in a pan for about 5 minutes or until crispy and golden. Then add the soy sauce and mix well.
Wrapping the sushi rolls
Once all your filling ingredients are done, it's time to wrap the rolls.

Place the nori sheets on the bamboo mat with the shiny side facing down.

Fill up a small bowl with a bit of cold water. This will be used to wet your hands when rolling.

Place a sheet of nori paper onto the bamboo mat and take approximately 1 handful or 1 cup of rice. Put it in the middle of the nori paper.

Leave 1-2 cm of the nori sheet uncovered at the top because that's how you'll seal the rolls.

Start filling one end of the sheet and place the thinly sliced strips of cucumber, avocado, yam, carrots, tofu, and some watercress at the edge (bottom) of the nori sheet.

Don't use more than 5 filling pieces or the roll will be too full.

To begin rolling, tuck your thumbs under the mat and hold the ingredients in place with your fingers and start rolling with light pressure. Wet your fingers in the process.

Roll up the sheet and cut in half, then slice into smaller pieces, sprinkle with toasted sesame seeds, and add wasabi sauce or extra soy sauce. Enjoy the sushi with pickled ginger for that authentic dining experience.
Nutrition
Calories:
407
kcal
Carbohydrates:
77
g
Protein:
7
g
Fat:
8
g
Saturated Fat:
1
g
Polyunsaturated Fat:
1
g
Monounsaturated Fat:
5
g
Sodium:
1786
mg
Potassium:
1310
mg
Fiber:
11
g
Sugar:
6
g
Vitamin A:
4587
IU
Vitamin C:
28
mg
Calcium:
50
mg
Iron:
1
mg
From YouTube, here's Kelyrin with a great tofu sushi recipe as well:
Now let's talk about the different types of sushi without fish.
Sushi rice & seaweed
But first, let's talk about the basic art of great sushi rolls: the sushi rice!
It's the essence of the sushi roll. Getting the primary ingredient right will ensure sushi-making success, even for beginners.
The rice needs to be short-grain white rice, and it should have that pearly appearance.
The easiest way to make sushi is with nori sheets, which are edible seaweed sheets already rolled out thin.
Common fishless sushi fillings
You can be creative when making sushi and mix all kinds of non-fish ingredients.
If you're looking for alternatives to fish, check out this list of popular ingredients you can use to make sushi.
Meat
For people who don't like fish and seafood, almost all types of meat can be used to fill sushi rolls:
Pork: Can be fried and combined with teriyaki sauce to make teriyaki pork rolls.
Beef: Boiled beef is used to make gourmet sushi varieties.
Chicken: Can be mixed with avocado and carrots to make teriyaki chicken rolls.
Prosciutto: Can be combined with Parmesan to make an Italian-inspired roll.
Bacon: There's a BLT sushi popular with Americans that's made of bacon, lettuce, and tomato pieces.
Vegetarian and vegan sushi rolls
There are endless vegan sushi options for people who choose not to eat animal products.
Once you start combining ingredients, it's easy to make delicious sushi rolls that are sure to please! Here are some ideas for fillings:
Pickled cucumber: Can be made into pickle rolls and combined with other pickled vegetables to make a complete vegetable sushi roll.
Daikon or radish: Vegetable daikon rolls are made with radish/daikon, carrots, and avocado.
Fried tofu: Fried tofu can be combined with spicy Japanese mayonnaise or sriracha sauce for an intense flavor.
Roasted eggplant: The eggplant should be combined with shallots, ginger, and brown rice (I have this whole article on Japanese eggplants if you'd like to learn more).
Scrambled or fried egg: Tamago egg is a scrambled egg recipe that looks like sushi and is wrapped in rice and seaweed.
Tempeh: This type of sushi is made with fried tempeh, avocado, and courgette.
More ingredients for filling sushi rolls
If you're looking for new ideas to fill your rolls, try these foods:
Also, look at the other things you can substitute at sushi restaurants, like vegetables instead of shrimp tempura.
FAQs about no-fish sushi
Is sushi without fish healthy?
Sushi without fish is as healthy or healthier than sushi with fish. A 2017 scientific review found that people who ate fruit and vegetables had a 31% lower risk of death. Another study that year revealed eating fish decreases your chance of mortality by just 14%.
Is sushi without fish vegan?
Most sushi without fish is vegan, although you have some more uncommon sushi options that use beef, pork, or chicken. Plus, a lot of Western sushi uses cream cheese or mayo, which have animal products in them.
Vegan-friendly options would be avocado, cucumber slices, or carrot sticks without those sauces.
Can you eat sushi without fish when pregnant?
You need to stay away from raw or undercooked fish and shellfish when pregnant, but there are plenty of vegetarian options that use things like avocado or egg instead of raw fish. So feel free to enjoy all the delicious combinations when you're expecting!
Check out all the sushi options you can eat while pregnant here
How long does sushi last without fish?
You shouldn't keep sushi with raw fish for more than 24 hours in the fridge. But sushi without fish can keep for at least 3 days.
After that, it'll lose its moisture, creating dry spots on top. It'll became less appetizing over time.
Does a California roll have fish in it?
A California roll will often have fish in it. It definitely has seafood because it uses crab sticks as a filling, so if it's from a nice sushi bar, it'll have real crab.
But sushi chefs often fill these rolls with imitation crab meat sticks, which are made of white fish.
Have sushi without fish!
Remember that sushi is tasty with all kinds of ingredients besides fish and seafood.
You can make sushi at home without any special tools, and at a much lower cost than eating out at a restaurant. So start rolling!
Also read: these brown rice sushi recipes are extremely healthy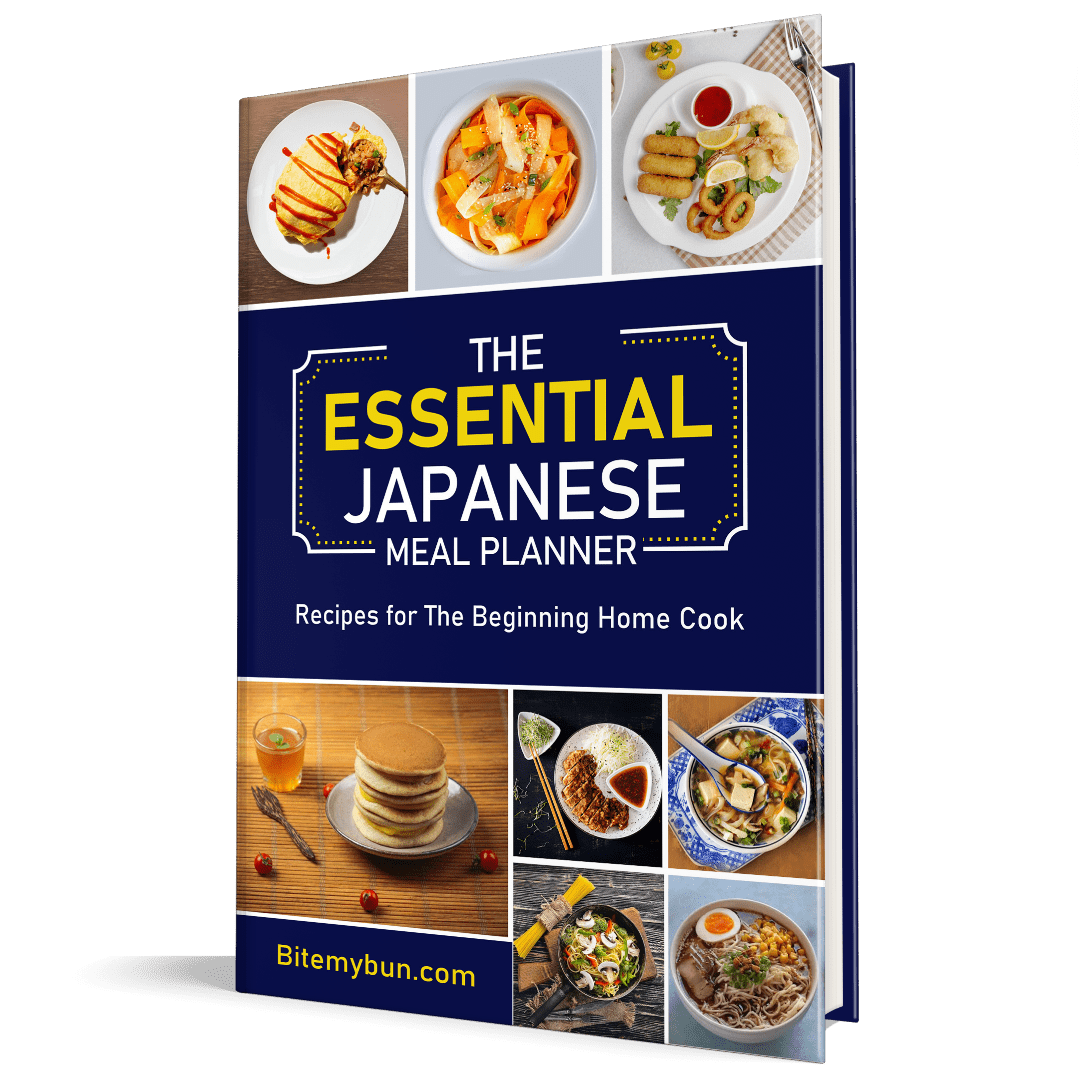 Check out our new cookbook
Bitemybun's family recipes with complete meal planner and recipe guide.
Try it out for free with Kindle Unlimited:
Read for free
Joost Nusselder, the founder of Bite My Bun is a content marketer, dad and loves trying out new food with Japanese food at the heart of his passion, and together with his team he's been creating in-depth blog articles since 2016 to help loyal readers with recipes and cooking tips.