What To Buy to Make Hibachi At Home? Gear & Ingredients Explained
I love creating free content full of tips for my readers, you. I don't accept paid sponsorships, my opinion is my own, but if you find my recommendations helpful and you end up buying something you like through one of my links, I could earn a commission at no extra cost to you.
Learn more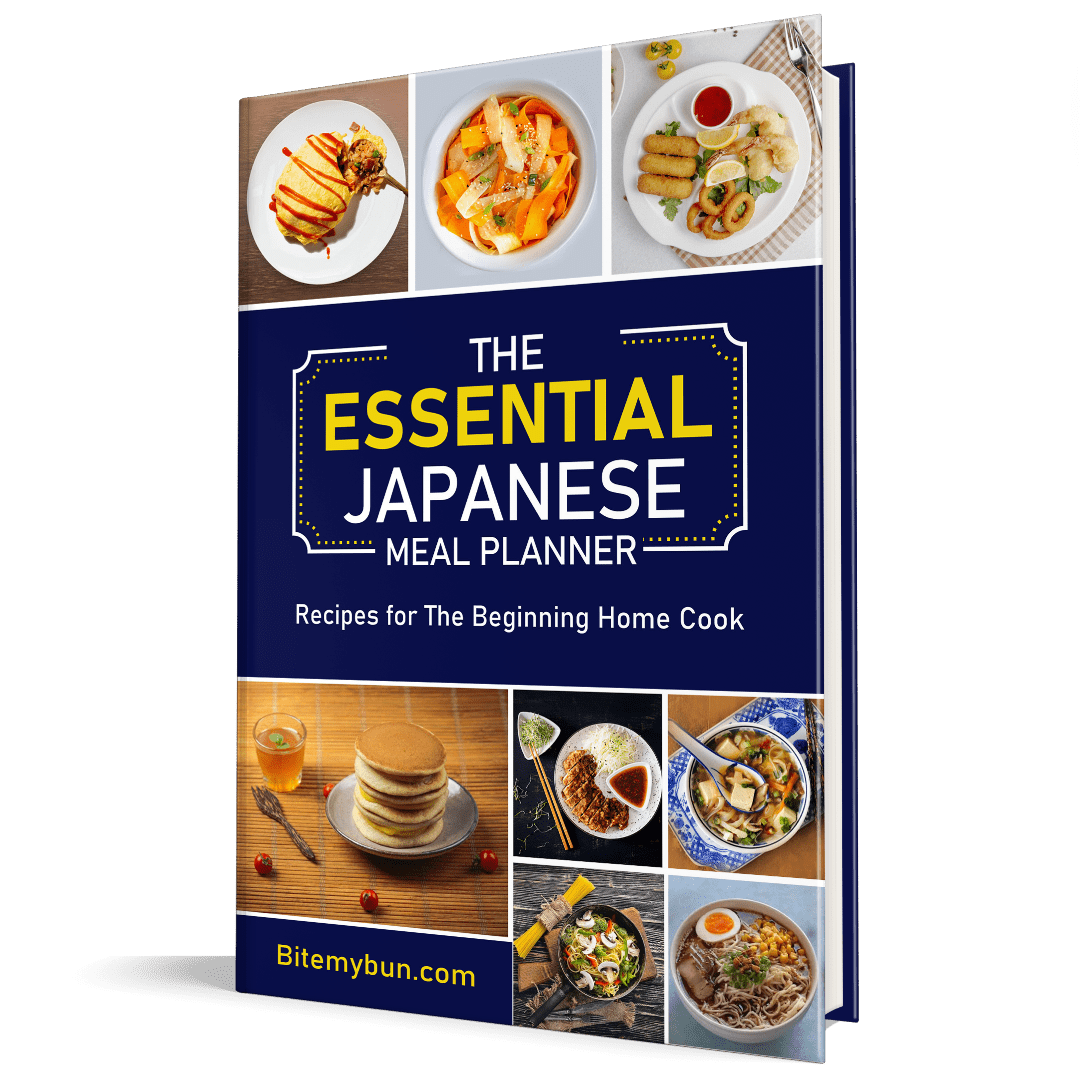 Check out our new cookbook
Bitemybun's family recipes with complete meal planner and recipe guide.
Try it out for free with Kindle Unlimited:
Read for free
A visit to a hibachi restaurant is something you can't help missing, not only for the food and taste but for the fantastic show the chefs put on right in front of you.
It's not just a dining experience but a spectacle to behold. 
While you cannot put on that kind of show at home, you can certainly cook all hibachi dishes. All you need is the right equipment and ingredients, and you can make a complete hibachi buffet as good as any restaurant.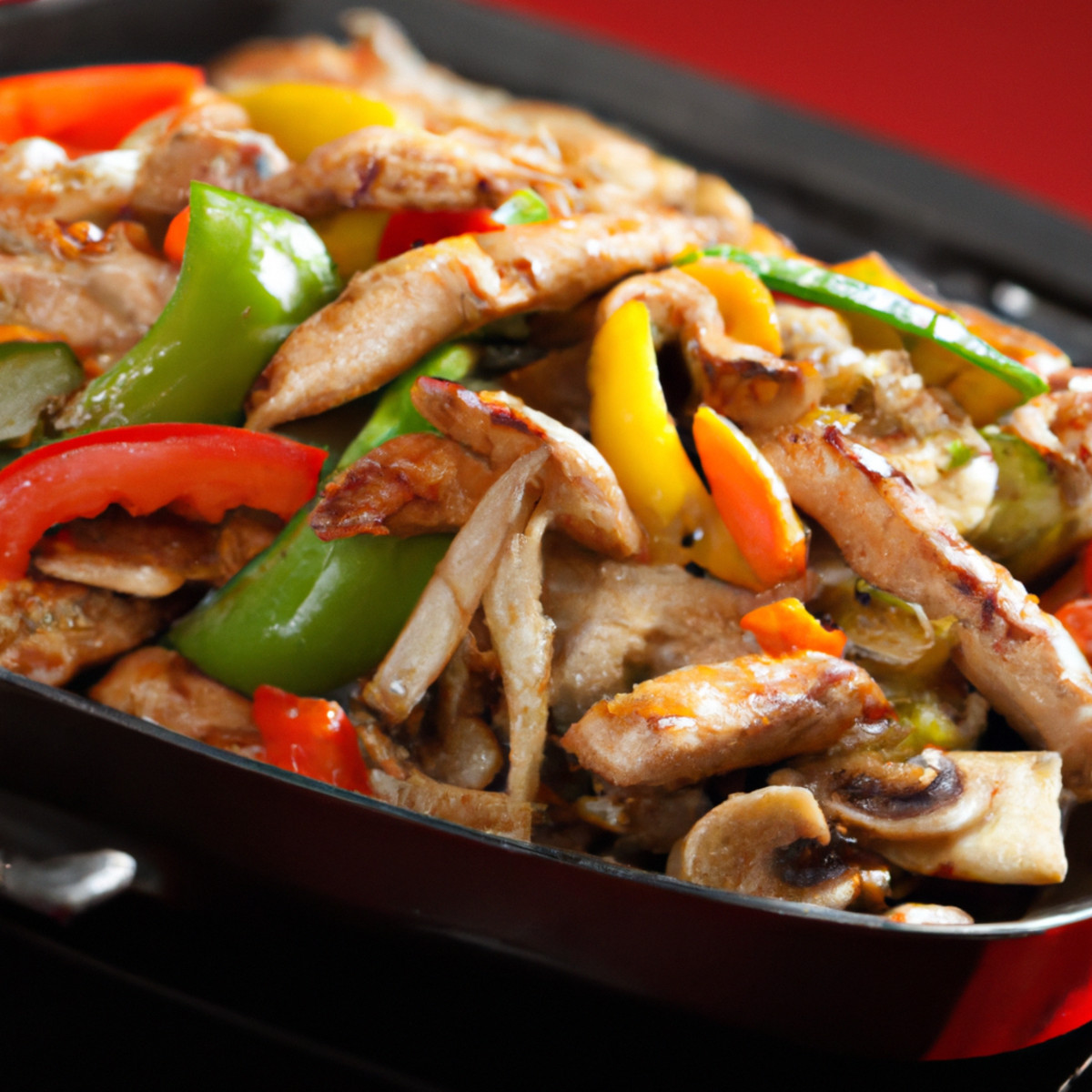 And guess what? You don't have to play with flames, flip knives, or entertain anyone with all the extra gimmicks. 
In this article, I will address every common question that hibachi lovers have in mind, and ultimately you'll have every answer you need to cook hibachi at home.
10 Tips to Save a Bundle on Asian Ingredients!
Introducing our brand new FREE PDF guide: "Saving Secrets: Unveiling the Art of Saving Money on Asian Ingredients" It's your first newsletter email, so start saving today! 📚🧧
We'll only use your email address for our newsletter and respect your privacy
What grill to buy to make hibachi at home? Hibachi gear
If you are in the United States, chances are you are used to eating teppanyaki foods instead of hibachi.
I've reviewed amazing teppanyaki grills for home here. But the thing is, for hibachi-style cooking, you need a different type of grill.
Although not the same, hibachi grills and konro grills have one thing in common: they both have a grate as a grilling surface (instead of a flat-top teppanyaki grill).
Also, for both, charcoal is, traditionally, the best heat source.
So the best thing if you want to cook hibachi at home is to go for a small hibachi grill or a tabletop teppanyaki with a multifunctional griddle. 
It solves two problems. First, you save a lot of money and space. Second, you get a fully authentic hibachi or teppanyaki taste without going to a restaurant. 
We've reviewed some great hibachi tabletop grills if you're looking for one. Look for the ones using charcoal as a heat source for the most authentic taste.
All the selections are finalized after thorough research and comparisons and will fully comply with your needs. 
Can you use a griddle for hibachi?
No, you cannot use a griddle for hibachi. Hibachi requires a particular type of grill that relies on heat generated from coals to cook the food.
It's commonly known as a hibachi grill or shichirin and is made of cast iron.
If you are more into making strictly traditional hibachi food, you might as well look for a fire bowl: a pot-like heating device filled with charcoal that has been used for centuries to make hibachi.
However, as far as the griddle is concerned, you can only use it to make teppanyaki-style cuisine, which, although associated closely with hibachi in the western world, isn't hibachi by any means.
Teppanyaki and hibachi are two completely different cuisines but often serve as great alternatives for each other due to the same choice of protein and vegetables.
Can you cook hibachi on an electric griddle?
No, you cannot use an electric griddle to make hibachi. As mentioned, hibachi requires a special grill for an authentic experience.
An electric griddle not only does not qualify as a good alternative to a hibachi grill but even fails to replace a traditional teppanyaki griddle as it doesn't provide the same flavor to the cooked food.
Simply put, a hibachi grill is a must-have to make authentic hibachi.
Can you use a hibachi grill inside?
Yes, you can use a Hibachi grill indoors.
In fact, hibachi was a room heating device first and a cooking device later. However, know that lighting a fire doesn't come without its risks. 
The best way to avoid unwanted circumstances is to ensure proper ventilation, use a smaller hibachi grill than you usually see at restaurants, and keep a fire extinguisher nearby. 
That way, you can enjoy the deliciousness of a Hibachi grill without risking your life!
Just remember! If you're going to use a Hibachi indoors, you have to be extra careful.
Can you make hibachi in a wok?
No, you cannot make hibachi in a wok, as authentic hibachi foods are supposed to be cooked on special hibachi charcoal grills.
However, when we talk about teppanyaki, a wok is an excellent tool because it's designed to distribute heat evenly and accommodate a lot of ingredients without any problems.
I like to use it to make hibachi rice: one of my favorite dishes!
What spatula to use to make hibachi?
Hibachi restaurants, or teppanyaki restaurant chefs, usually use two spatulas for cooking the food.
These spatulas have an overall wide profile with a thin blade-like upper edge. 
The ideal material for these spatulas is stainless steel, which is not only highly heat resistant but is also highly durable and less prone to rusting. 
The handle is made of wood, which keeps your hand from extra heat, and gives you a firm grip over the spatula as you flip the food or scrape any remains from the griddle or grill. 
If you are looking for a quality hibachi or teppanyaki spatula to make the dishes at home, we would highly recommend going for something like KLAQQED metal spatula set. 
This two-spatula set is all you need to make your homemade Japanese food dreams come true.
Apart from being super high quality, it comes at a very good budget and makes for an investment that serves for a long time. 
Both spatulas in the set are pretty different, with one having a perforated surface and the other having a non-perforated surface.
While the non-porous spatula works as a great flipper, the perforated one allows perfect stirring, allowing the oil to spread throughout the food for even cooking. 
The material used is high-grade stainless steel, which not only retains that sharp edge for a long but also lasts for long enough to give you a good return on investment.
The handles are also pretty convenient and provide enough grip to perform your favorite tricks in a professional setting. 
Do you eat hibachi with chopsticks?
Yes, you do eat hibachi with chopsticks! It's the only way to get the full hibachi experience.
You can use your chopsticks to pick up the food and mix it on your plate. 
You get to enjoy a whole Japanese food experience and show off your chopstick skills. So don't be afraid to try it – you'll love the experience!
What kind of charcoal do you use for hibachi?
If you're looking to cook up some delicious Yakitori on a hibachi, you'll want to get your hands on some Binchotan charcoal. 
This dense white Japanese charcoal is the preferred choice of Japanese yakitori chefs and will stay alight for up to 5 hours, so you can reuse it several times.
Plus, it has a very clean flavor with a slight smokiness. 
Besides, it'll make you look like a pro!
So don't be shy, get yourself some Binchotan, and you'll be grilling like a master in no time.
What ingredients do you need for hibachi?
You'll need a few key ingredients if you're looking to make a restaurant-quality Hibachi dinner at home.
First, you'll need vegetable oil and sesame oil. 
The sesame oil adds a unique flavor to the dish, so don't skip it!
You'll also need rice, eggs, and sweet onions. You can also add in other veggies like broccoli, carrots, and mushrooms if you'd like. 
Finally, you'll need your protein of choice. You can use steak, chicken, or shrimp. 
Oh, and don't forget the white hibachi sauce!
It's surprisingly easy to make (recipe here) and adds the perfect finishing touch to your meal.
The taste of the sauce combined with the natural flavors of hibachi dishes is worth swooning over. 
What oil is used for hibachi cooking? 
Most hibachi restaurants use a blend of different oils with rice cooking wine and soy sauce to cook the food.
However, the most common option among most restaurants is sesame oil, soybean oil, canola oil, or cottonseed oil. 
They all have a very neutral flavor and blend well with all the other ingredients without overpowering their natural flavors.
The result is a balanced dish, which, when complemented by the special hibachi sauce, is simply a complete show-stopper! 
If I had to choose one, though, sesame oil would be it.
It has been a staple in Japanese cuisine for many centuries.
While you can usually buy a bottle from your next-door superstore, it might not always be available. 
What kind of onions to use for hibachi?
When it comes to onions for hibachi, you don't have to be a master chef to get it right. All you need is a medium-sized sweet onion. 
This type of onion is the perfect balance of sweet and savory, so it'll give your hibachi dish the perfect flavor. 
Plus, it's easy to cut into chunks, so you won't have to spend too much time prepping. So, don't be intimidated by hibachi – grab a sweet onion and get cooking!
What kind of rice is best for hibachi?
When it comes to making hibachi rice, you have very few options.
For someone who wants to go completely traditional, calrose rice or brown rice is the way. 
It is a medium-grain rice with a slightly sticky texture and strong flavor absorbing ability.
This makes it one of the most suitable choices for dishes like hibachi, where the flavor is generally mild, and you want as much of it as you can in your rice. 
Another good option at your hand is jasmine rice. Although it doesn't have that sticky texture, it, too, is good at absorbing flavors.
Plus, it is very fluffy and quite conveniently replaces calrose. Just make sure to add a little more soy sauce than you would put with calrose rice. 
Find out what the exact differences are between hibachi rice and fried rice here
What chicken to use for hibachi?
When it comes to hibachi chicken, you want to make sure you use the proper chicken cut. The best option is to use boneless, skinless chicken breasts. 
This will ensure that the chicken cooks evenly and quickly and also help you avoid any tough, chewy bits.
Plus, it's much easier to cut into smaller pieces, which is essential for hibachi chicken. 
In other words, if you want to make the perfect hibachi chicken, don't skimp on the chicken – get the good stuff!
Also learn which parts of the chicken are used to make the 16 different types of yakitori
What kind of mushrooms to use for hibachi?
When it comes to hibachi mushrooms, you can't go wrong with white button mushrooms or cremini mushrooms.
These are the most classic types of mushrooms to use for hibachi, and they taste great!
Plus, they have a nice onion-ish flavor that really complements the dish.
If you're feeling adventurous, you can also try shiitake mushrooms, sliced portobello mushrooms, or even wild mushroom varieties. 
Check out my list of the 7 most popular Japanese mushroom types to find inspiration.
Every type of mushroom brings its own unique flavor to the dish.
So whatever type of mushroom you choose, you're sure to have a delicious hibachi without a pinch of doubt. 
Which noodles are best for hibachi noodles?
The best noodles used traditionally to make hibachi are Mushi Chukamen or yakisoba noodles.
These noodles are made from wheat flour, water, and Kansui and have a very distinct flavor in a good way. 
However, the main reason they are preferable for hibachi is their texture and firmness, and because of that, they don't break down with all that constant stirring. 
Moreover, they are also good at absorbing flavors. Hence, when cooked with sauces, they turn out to be quite tasty and smoky, and a little sweet, with some tartness. 
If you don't have yakisoba noodles available anywhere near you, you can also go for udon noodles.
They come out pretty delicious once prepared, with the same beautiful texture. 
What meat to use for hibachi?
You want to use a boneless steak like sirloin or filet when making hibachi steak. Just cut it into 1″ bite-sized pieces or strips, and you're ready to go! 
The cooking time depends on how you like your steak – 2 minutes for medium rare, 3 minutes for medium rare, and 4-5 minutes for well done.
For the best results, stir-fry the steak until it's nicely seared and the sauce has caramelized into the meat. 
This will take about 5 minutes, and you'll know it's done when the steak changes from a raw pink color to a nice dark brown.
Ensure you're cooking over high heat and quickly so you don't overcook the steak.
This is the most technical part of the process and requires little serious culinary skills. 
What size of shrimp to use for hibachi?
When it comes to hibachi shrimp, size matters!
You want to use raw shrimp for this recipe, and the size you choose will depend on how you want to serve it. 
If you're looking for a classic hibachi experience, go for jumbo shrimp with tails on.
Try large or medium shrimp with tails removed if you want something more manageable. 
No matter what size you choose, just keep an eye on them while cooking – shrimp cooks quickly and can become rubbery if it's overcooked.
What do you cook first when making hibachi?
When it comes to making hibachi, it's essential to know what to cook first. Start by adding the vegetables that take the longest to cook, like broccoli and carrots. 
These should go first, followed by zucchini and eggplant, then onion and mushrooms. Don't mix all your veggies together at once, as some will take longer than others to cook. 
And remember to coat the cooking surface with vegetable oil to prevent sticking and burning. You'll be on your way to a delicious hibachi dinner with the correct order and a little oil!
What is the difference between BBQ and hibachi?
To give you a straightforward answer, the only difference between general BBQ and hibachi is that BBQ can be prepared using any grill (e.g., shichirin, konro, tepan).
In contrast, hibachi can only be prepared using a hibachi grill and nothing else.
As we look at the history, we find out that hibachi has been there in Japan for centuries.
The dish has always been made by placing meat and veggies on mesh grated grills heated with binchotan charcoal.
In other words, all hibachi dishes technically qualify as BBQ, but all BBQ dishes do not qualify as hibachi.
Find my complete guide on all things Japanese BBQ here (yakiniku)
Conclusion
In conclusion, making hibachi-style food at home can be a fun and rewarding (not to mention delicious!) experience.
All you need is a few basic tools and ingredients to get started.
Look out for a high-quality electric or gas griddle, a set of hibachi utensils, high-quality cooking oil, and fresh ingredients, and you are good to go.
With a few simple steps, you can have a delicious and authentic hibachi experience right at home.
Read next: these are the 9 Best Japanese Noodles For Hibachi And Teppanyaki Grilling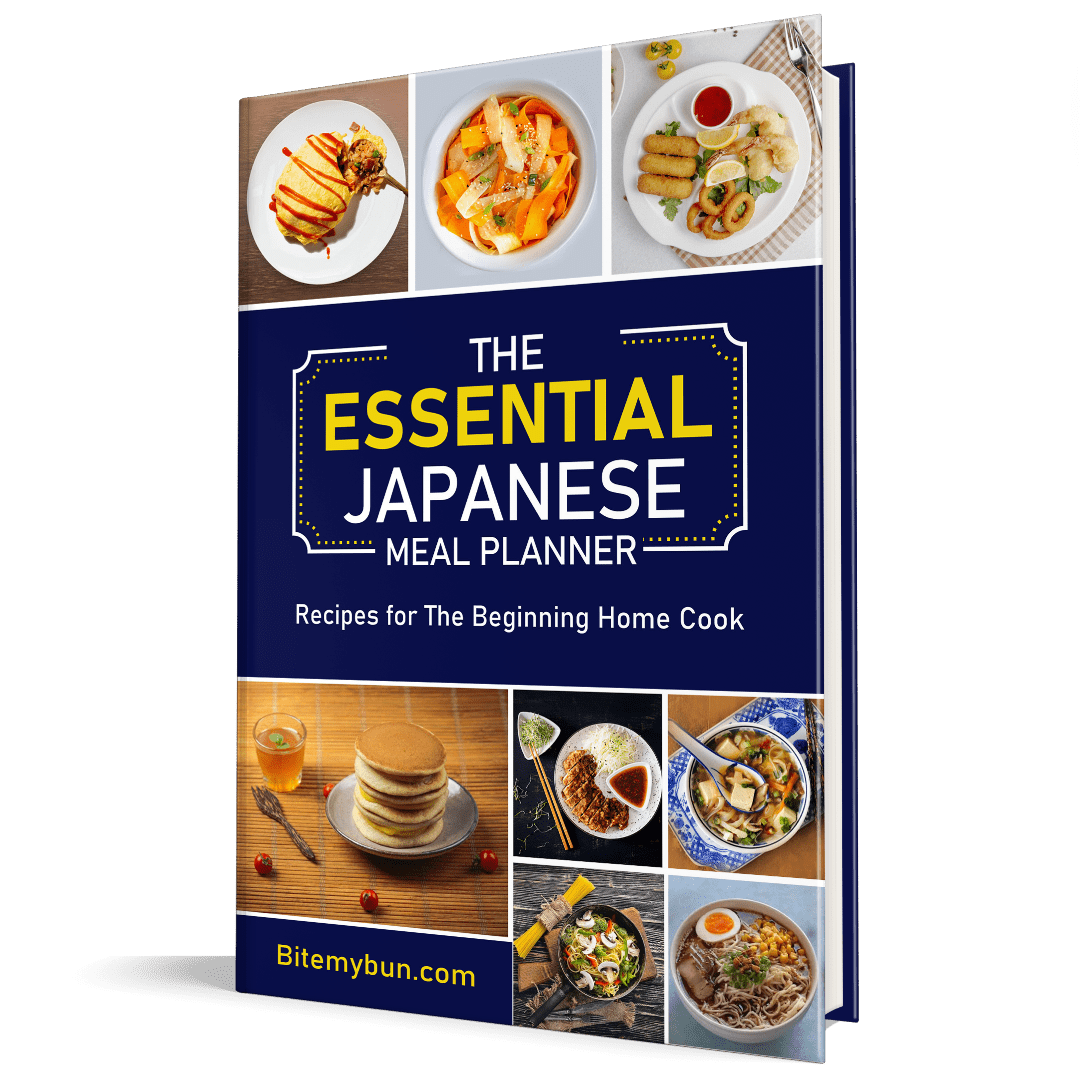 Check out our new cookbook
Bitemybun's family recipes with complete meal planner and recipe guide.
Try it out for free with Kindle Unlimited:
Read for free
Joost Nusselder, the founder of Bite My Bun is a content marketer, dad and loves trying out new food with Japanese food at the heart of his passion, and together with his team he's been creating in-depth blog articles since 2016 to help loyal readers with recipes and cooking tips.