Best instant ramen hacks | The ultimate guide to upgraded noodles
I love creating free content full of tips for my readers, you. I don't accept paid sponsorships, my opinion is my own, but if you find my recommendations helpful and you end up buying something you like through one of my links, I could earn a commission at no extra cost to you.
Learn more
Instant ramen is the ultimate comfort food and because it's so quick and easy to make, it's one of the go-to meals for many people around the world.
But, the truth is that it can be a bit bland or boring if you just stick to the instant noodles and seasoning packets you buy.
Luckily, there are so many ways to add ingredients for new flavor combinations you'll surely enjoy!
So, you're probably looking for ways to upgrade instant ramen and I've got the best instant ramen hacks right here!
Get ready for new delicious recipes you can start making right now.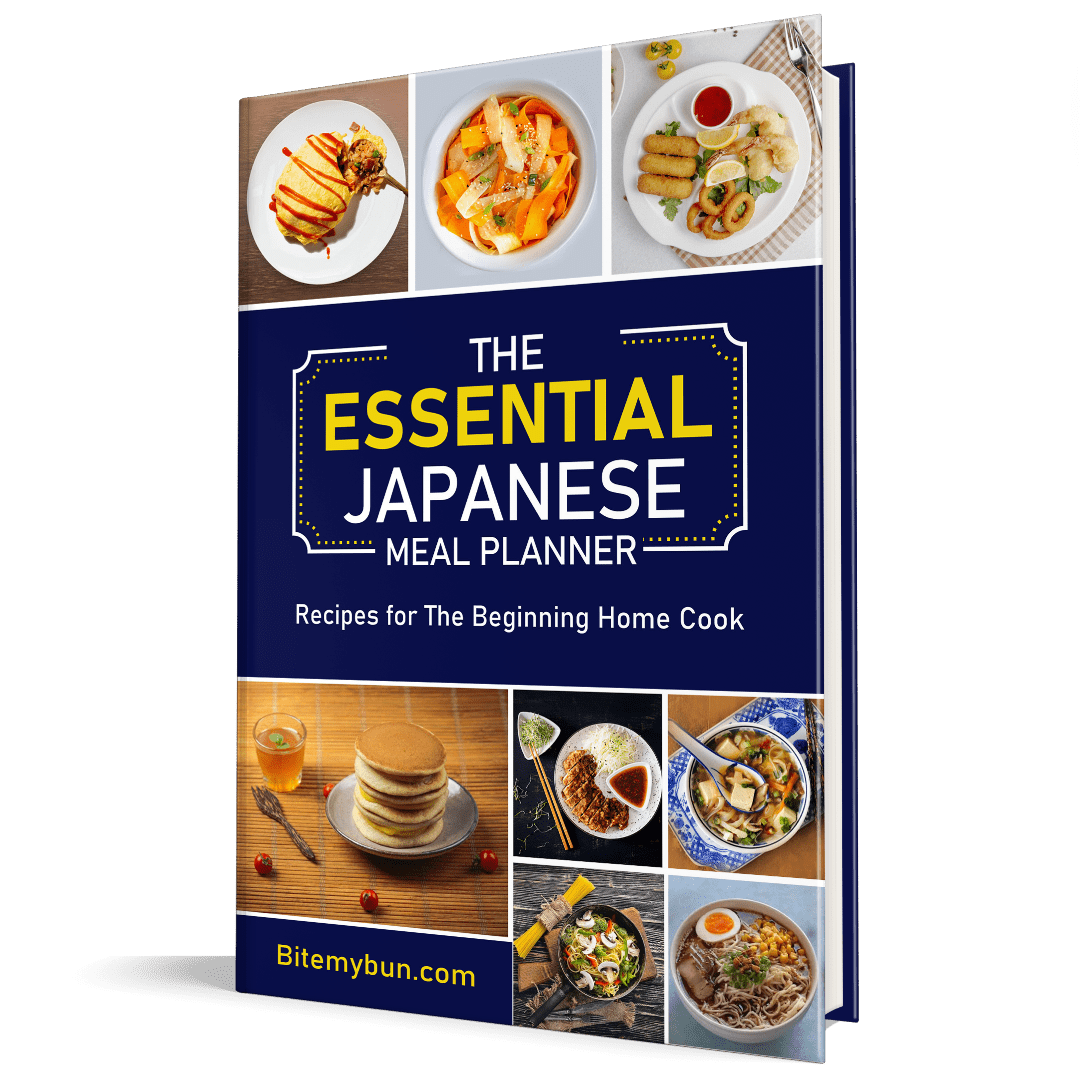 Check out our new cookbook
Bitemybun's family recipes with complete meal planner and recipe guide.
Try it out for free with Kindle Unlimited:
Read for free
How to make easy ramen broth
Making ramen broth is quite easy but the problem is that the taste isn't always the best. If you only use the basic seasoning packet, you're missing out on potentially amazing flavors.
As you know, the basic instant ramen broth is just boiling water and the seasoning packet (s) provided. But this is not as rich and decadent as good ramen should be.
I'll show you a hack that will upgrade the broth and make it taste much better.
Shoyu ramen broth
The secret to tasty ramen broth is to use good stock. Shoyu is the name for Japanese soy sauce varieties made with fermented soybeans and this is a great seasoning base to start with.
Then, you need to make dashi stock, preferably with chicken to upgrade the flavors to the next level.
Here's a simplified version to make easy ramen broth but you can see different dashi stock recipes that you can try if you want something fancier.
What you need to do is get some chicken broth either by boiling chicken or the store-bought version which is a real-time saver.
Easy homemade ramen broth
In a bowl, bring the chicken broth to a low simmer.
Remove it from the heat and allow it to cool down slightly.
Add some kombu (kelp). One or two strips are enough.
Add a few dehydrated shiitake mushrooms and let the mixture steep for about 5 minutes.
Next, add some bonito flakes (about 20 grams) and let the dashi stock simmer for a few more minutes.
Strain the mixture and you're ready to use the stock as the liquid base for your ramen.
As you can see, making a good ramen broth only takes about 15 minutes or so and it's very simple because all you have to do is boil and steep the ingredients.
How to make authentic ramen with instant ramen
Authentic Japanese ramen is all about freshly made noodles in a piping hot broth, full of delicious ingredients like meat and vegetables.
However, you can still make a version of this authentic ramen at home even though you're using instant noodles instead.
Restaurant-style ramen isn't hard to cook at home but the way to turn instant ramen into the best dish is to use the highest quality ingredients and a rich broth.
Here are the ingredients your ramen bowl should contain if you want to copy authentic Japanese ramen at home:
Kombu, dried shiitake, soy sauce, and mirin
Ramen's two-part flavoring system requires that rich, earthy flavor of the shiitake and the sea flavors of kombu kelp.
If you want to feel like you're dining at the restaurant, you can also add pickled bamboo shoots and pieces of nori.
Next, you want to add something called tare. This is the intensely flavored liquid seasoning base.
Use a mixture of soy sauce and some mirin. Miso is an option here too, but the mirin will elevate the bland seasonings of the instant noodles.
Learn more about the various ways to make real Japanese tare here
Noodles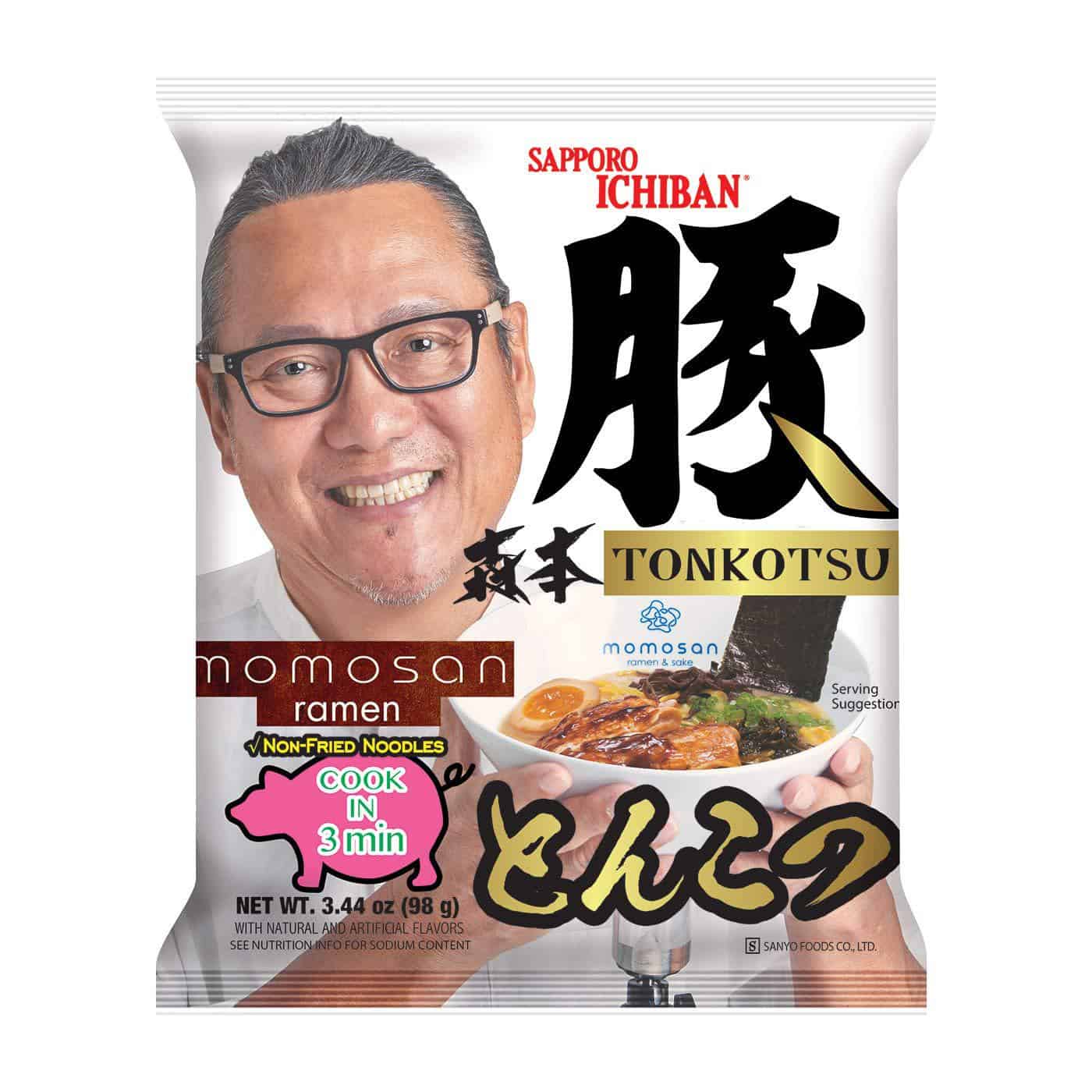 Since you're using instant noodle packs, you should get some of the best ones, not those 50 cent packs.
Many chefs like to use this brand called Sapporo Ichiban Momosan Instant Ramen which has the tastiest noodles apparently.
This instant noodle pack is created by a renowned Japanese celebrity chef named Masaharu Morimoto.
Ramen broth
At the beginning of this post, I explained how to make savory chicken stock and dashi broth.
This is the best way to make restaurant-style ramen. You can use beef or pork meat too, or even seafood for your broth.
Chicken is accessible, affordable, and tasty though. To upgrade the broth flavors, roast some chicken wings first, then boil them in the stock for a layered, deep flavored soup.
Now combine the broth, flavorings, noodles and add some Japanese style toppings like Narutomaki and you have a type of ramen you probably find in local ramen shops.
In case you were wondering, this is how often the Japanese eat Ramen
Try the Kewpie instant ramen hack
Before we dive into the best instant ramen hacks on the planet, we start off with one of my favorite hacks.
Mayo lovers can rejoice at this easy recipe. If you're a fan of delicious Japanese Kewpie mayonnaise, there's no better way to incorporate it into more dishes than with a hot bowl of ramen.
This is a yummy recipe if you're also looking for a creamy instant ramen hack.
Kewpie tastes different than your traditional American mayo – it is a bit fruity and tart, but with a much more eggy taste and less sweetener than Western mayonnaise.
It's very rich and creamy so it can add lots of flavor and consistency to an otherwise bland broth.
I'm sharing this amazing Kewpie ramen recipe because it's one of the best "hacks" you'll find and it's also really popular right now! (You might've seen it on TikTok after some Japanese users posted their own version.)
Kewpie instant ramen hack recipe
In this recipe, we're adding kewpie mayonnaise, a raw egg, minced garlic, the seasoning packet, and spring onions to boiled ramen.
Ingredients  
1

pack of instant ramen noodles

1

packet of seasoning

1

tbsp

Kewpie mayonnaise

1

egg

raw

1

tsp

minced garlic

1

spring onion

the green part, sliced
Instructions 
Grab a serving bowl and add the kewpie mayo, raw egg, minced garlic, and the seasoning packet. Mix it all well until smooth.

On the stovetop boil 400-500 ml (16 oz) of water depending on packet instructions.

Once boiling, add the instant noodles and cook for approximately 1.5 to 2 minutes.

Take out half of the starchy noodle water with a ladle and pour it onto the mayo and egg mixture in the bowl and mix thoroughly.

Once the liquid is well mixed, pour in the remaining noodles and water.

Add the sliced spring onion as garnish.
Nutrition
Calories:
171
kcal
Carbohydrates:
3
g
Protein:
6
g
Fat:
15
g
Saturated Fat:
3
g
Polyunsaturated Fat:
7
g
Monounsaturated Fat:
4
g
Trans Fat:
1
g
Cholesterol:
170
mg
Sodium:
174
mg
Potassium:
110
mg
Fiber:
1
g
Sugar:
1
g
Vitamin A:
367
IU
Vitamin C:
3
mg
Calcium:
40
mg
Iron:
1
mg
As you'll see, the broth becomes creamy and thickens as a result of the egg and mayo but it makes the ramen taste so much better!
Best instant ramen hacks
So you're tired of having the same instant ramen with the same couple of flavors like spicy chicken and beef, and the Kewpie hack is not your thing, let me tell you that there are so many exciting ways to make ramen taste better.
These hacks will have you craving ramen daily! Oh, and there's something for everyone because the possibilities are endless.
Instant ramen hack miso
Miso paste is one of the best Japanese seasonings. It's made by fermenting soybeans, koji (a special mold), and salt. There are three main types of miso: white (mild), yellow (medium), and red (strong).
Miso paste has a salty and slightly pungent flavor but it's a great base for ramen soup. In this hack, you can add a bit of miso paste to make any cooked ramen taste amazing.
If you were to make miso from scratch it's a long and complex fermentation process so you just use store-bought miso paste, like Hikari Organic Miso Paste.
It has a mild umami flavor and doesn't overpower the flavors of the other ingredients in your ramen.
Here's how to use miso in your ramen:
Boil your pack of ramen in water.
Add some protein (pork, chicken, seafood, or tofu for vegans).
Add 1 1/2 teaspoons of white miso paste or 1 tsp of yellow and 1/2 teaspoon of red miso paste.
Also, add a teaspoon of sesame oil.
Garnish with seaweed, scallions, spinach, or egg.
The trick is to use miso paste sparingly because it has a funky taste and you want to still taste the noodles.
Ever wondered why miso soup separates & seems like it's "moving"?
Add herbs and aromatics
The simplest way to make ramen taste better is to add additional herbs and aromatics. It adds a punch to the broth, making it flavorful.
One of the best ingredients to add is minced or grated garlic. Another popular choice is to add chopped green onions.
If you want to add something healthy and nutritious, grated ginger is a good option.
Fresh or frozen ginger is great when you want ramen to be comfort food, especially if you're feeling ill.
Parsley and cilantro are also good herb toppings. In fact, fresh chopped cilantro and parsley or even a sliced chili pepper are great ways to add more flavor.
When you want to bring out all the aromas, it's best to sautee your herbs and condiments to ensure they release maximum flavor.
How to spice up instant ramen
If you think ramen is boring, there's a good way to spice it up with something hot and spicy.
Right off the bat, you can start by adding hot chili flakes to the ramen bowl or drizzle some hot sauce like Tabasco or sriracha.
Another option is to use fresh chopped chili peppers to bring on the heat.
But, the ultimate spicy hack is to add spicy chili bean paste called la doubanjiang. It's very spicy so use sparingly, unless you just love the heat!
This spicy bean paste is from China's Sichuan region known for very spicy cuisine.
Sichuan peppercorns are also great to spice up tofu and make mapo tofu
Add Japanese spices to ramen
Japanese condiments are very tasty and usually mild-flavored but still tasteable. It's more than just adding pepper and soy sauce. There are some really good spices you need to try.
Furikake: this is a popular Japanese rice seasoning made of dried seaweed, fish flakes, and sesame seeds with some salt and sugar (you can also make furikake yourself).
Togarashi Shichimi: this is also known as seven-spice blend. It's spicy because it contains Szechuan Peppercorns. It also has chili powder, sesame seeds, pepper, orange peel, nori flakes, tamari soy, and salt.
Instant ramen hack with sauce
If you've got a lot of bottles of half-empty sauces in your fridge as I do, now is the chance to use them as a flavoring for ramen noodles.
Some of the sauces you can add to ramen broth include:
oyster sauce
soy sauce
hoisin sauce
fish sauce
sriracha
Worcestershire sauce
Just be sure to add less salt to your broth because most of these sauces contain quite a lot of salt in them so you don't want to overdo it with the saltiness.
Instant ramen hacks with protein and vegetables
One of the best and easiest ways to upgrade instant ramen is to add extra sources of protein and some vegetables to balance it out.
Eggs are a good source of protein but I'll talk about egg hacks later on. Right now, I want to talk about all the delicious meat and seafood you can add.
One of the tastiest foods to add to ramen is fried or deep-fried pork belly in a panko crust. It's like tonkatsu pork but with ramen noodles.
You can also boil or grill some chicken breast or thighs to add yummy protein.
Ground pork, beef, and chicken are all good toppings for noodles.
If you're in a seafood mood, shrimp pairs well with the umami broth and chewy noodles. With some dashi stock, it is really one of the best ways to enjoy noodle soup.
You can also add tempeh and tofu if you prefer something lighter and easy to digest.
Instant ramen hacks with egg
Adding an egg to ramen is very common in Japan but it's also an excellent source of healthy protein. Plus, cooking eggs is pretty easy so you can use this simple hack to improve your ramen bowl.
Method 1: poached egg
Crack a raw egg into simmering ramen broth. The broth should be simmering but not boiling too hard or else the egg will break apart.
Let the egg cook for approximately 6 minutes. This way the egg is well-cooked and it doesn't make the soup cloudy. See the full recipe for this poached egg ramen here.
Method 1: whisked egg
Another way to add an egg into ramen is to whisk it straight into the simmering broth. This method will make the liquid creamy and cloudy but it tastes amazing and adds some thickness to the soup.
Method 3: boiled egg
An easy way to add egg is to boil your egg until firm. Then, you cut the boiled egg in half and add it to the ramen as a garnish.
But wait, aren't ramen noodles egg noodles? Delicious with eggs, but no
Instant ramen hacks peanut butter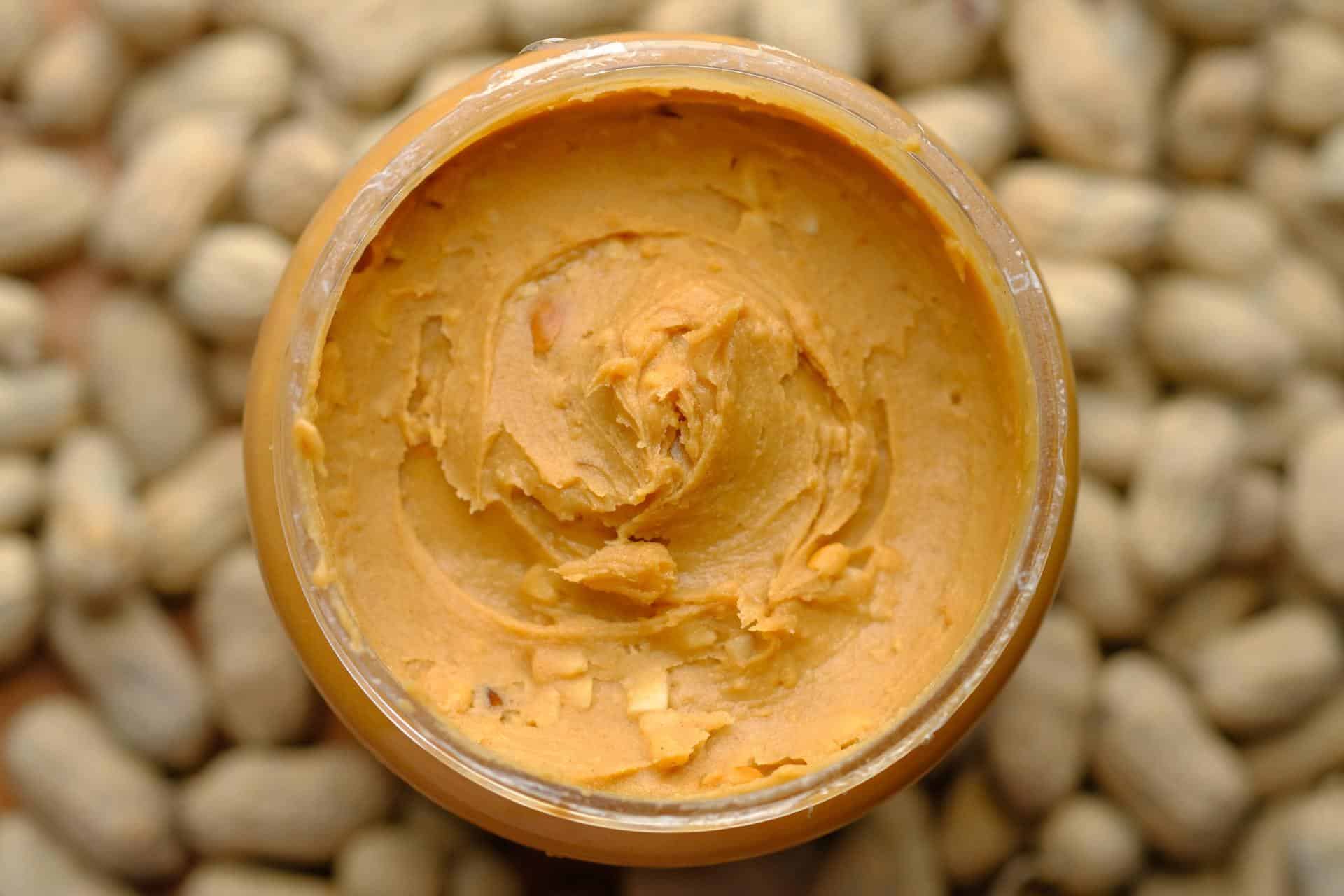 One of the coolest ways to eat ramen is with this Thai-inspired hack. It involves adding peanut butter to ramen noodles for a rich, nutty taste.
There are two ways to add peanut butter to your noodles.
Just make sure to use unsalted peanut butter because ramen packets and seasoning contain a lot of sodium and you don't want to overdo it.
Method 1: drizzle it over
First, you can cook your noodles per package instructions but without using the seasoning packet.
In a bowl, whisk together some sesame oil, unsalted peanut butter, soy sauce, honey, rice vinegar, and grated ginger.
Mix it all and drizzle over the cooked ramen noodle soup. Add sesame seeds and spring onions to top it off.
Method 2: make peanut butter ramen broth
Second, you can boil the ramen with half of the seasoning packet only. Then, take out about half of the broth and put it in a separate bowl.
Add unsalted peanut butter with a small amount of butter and stir until it melts. If you like spicy food, you can add a bit of sriracha sauce too.
Add the peanut broth back over the ramen and enjoy.
Instant ramen hacks cheese
Although it seems a bit odd, cheese and ramen go really well together. In fact, social media is going crazy with all types of cheesy ramen recipes.
Method 1: add grated Parmesan cheese
The easiest one is to add grated Parmesan cheese to the cooked noodles.
You need to boil the noodles, and once cooked, you add about a tablespoon of butter, a quarter cup of half-and-half or cooking cream, and a generous portion of freshly grated Parmesan.
When you mix it, the cheese melts and combines with the ramen and it's really delicious!
Method 2: add American cheese slices
Another popular way to incorporate cheese is to use single American cheese slices.
You boil the ramen, and then add the cheese slice on top of the noodles. Cover it with a plate so the cheese can melt completely. Then garnish with sesame seeds and green onions for a maximum cheesy flavor.
If you're feeling really adventurous, you can also mix eggs and cheese for the creamiest comfort food.
Instant ramen tea hack
Ok, hear me out with this one. Did you know that you can cook your instant ramen in green tea? Yes, that's right, and it tastes surprisingly good.
This hack works best with cup noodles.
You need:
the cup noodles
boiling water
2 tea bags (green tea or earl grey)
a mug
a plate
In a large mug, brew the 2 tea bags and let them steep for about 5 minutes. Use a plate to cover the mug.
Next, pour the seasoning packet on top of the dry noodles in the cup. Pour the hot tea over the cup of noodles and let it sit for 5 or 6 minutes until the noodles are soft and tender.
Instant ramen hacks Korean
Korean ramen is a bit different from its Japanese counterpart. There, ramen is a complete meal with a spicy kick.
In Korea, it's called ramyun and it usually contains ingredients like kimchi.
Kimchi and egg
The secret to great Korean ramyun (or ramyeon) is not to overcook the noodles as they need to be a bit firm. Then they are added to the broth so they eventually soften up anyway.
If you have a hot pot, now is the time to take them out for Korean-style instant noodles.
So, you need to boil the noodles with the seasoning pack for 1 minute. Then, mix the noodles with a spoon and crack a raw egg into the hot soup. It will poach and cook for about 2 minutes.
Add kimchi (fermented cabbage) and some scallions and you've got a tasty Korean ramen bowl.
Ketchup
Another Korean specialty is ramen with ketchup. When making the ramyun noodles, just add one tablespoon of American ketchup or Japanese catsup (ketchup) for a sweet and sour flavor.
Ramyun stir-fry
One of my favorite Korean recipes is a stir-fry made with ramyun instant noodles.
You heat up a wok or pan and add green onions. Next, fry pork belly until browned in oil.
Then, you add the sliced cabbage and onion to the pan. Also add one tablespoon of soy sauce and a bit of ramyun powder seasoning.
Meanwhile, you want to cook your noodles.
Once the noodles are ready, combine them with the other ingredients in the wok and you've got a tasty stir-fry. This is the must-try dish for those who don't like ramen soup.
Instant ramen hacks vegan
As a vegan, you don't have to feel like your ramen options are limited because they aren't.
One of the best ways to enjoy the noodles is with some coconut milk curry. It doesn't contain meat or dairy and is full of flavor.
It's simple to make: just add some coconut milk, bok choy, tofu, and Japanese curry roux or curry powder when you make the broth.
Alternatively, you can make the basic ramen and then just add lots of cooked or fresh vegetables to the bowl or as garnish.
Or, another way to upgrade this meal is to add some chickpeas, peas, pepper flakes, and lots of garlic powder as your main seasoning.
But, there are plenty of recipes you can try out and just experiment with all kinds of vegetables and herbs.
Here's another delicious vegan ramen noodle soup you don't want to miss!
Instant ramen healthy hacks
If you're concerned about ramen being unhealthy, there are some ways you can hack your way to healthier alternatives.
The problem with ramen is that it has a high sodium content. Unfortunately, the seasoning packs can contain lots of salt and MSG. This can lead to heart disease and diabetes among other health problems.
But, there's one easy hack: replace the seasoning pack with your own spice and condiment blend. Skip anything with MSG and minimize your salt intake.
Next, add more vegetables or healthy proteins like fish, seafood, and lean meats. Skip anything deep-fried or cooked in lots of oil and grease.
Again, I recommend adding a poached egg because it contains healthy fats. It's a good protein to eat and a great substitute for meats like pork and beef.
Find more ways to reduce sodium in ramen for a healthier meal here
Instant ramen lid hack
Alright, this is not a flavor hack but a cooking method hack.
One of the most annoying parts of making cup noodles is that the lid never stays down so you have to use a plate or lid to keep it down.
First, you can take a piece of tape to secure the lid to the cup.
The second option is to use the chopsticks to squeeze the lid to the cup between the chopsticks.
Or, you can use the plastic fork that comes with the noodle cup and stab the lid right near the edge of the cup. The fork stays stuck there and your noodles can cook properly.
Experiment with ramen brands
There are many great instant ramen brands around.
Japanese favorites like Nissin and Maruchan are some of the most popular brands out there. I'm sure you've tried these many times.
But did you know there are great Korean brands like Samyang which has spicy chicken and Nongshim which also has a vegetarian ramen option too?
Japanese and Korean instant ramen packs actually have slightly different flavors so you might want to experiment with that and see which flavors you prefer more.
The Japanese instant ramen has a more subtle flavor when you compare it with its Korean counterpart. Most Korean ramen is actually spicy!
There are many more differences between Japanese and Korean ramen which you can read about in our other post.
By browsing your supermarket aisles or checking Amazon for new ramen varieties, you can find really tasty ones and it will inspire you to experiment with flavors.
Takeaway
With all of these different ways to eat ramen, I'm sure you'll never again say that this noodle dish is boring!
Ramen hacks are good to know because you can really customize the dish to suit any palate or dietary preferences.
From vegan ramen to egg and cheese, or Thai peanut butter, there's a sure way to upgrade bland noodles and make them taste out of this world.
All you have to do now is go grab that ramen pack and start cooking!
In case you had an accident and burnt ramen noodles, here's how to clean out the smell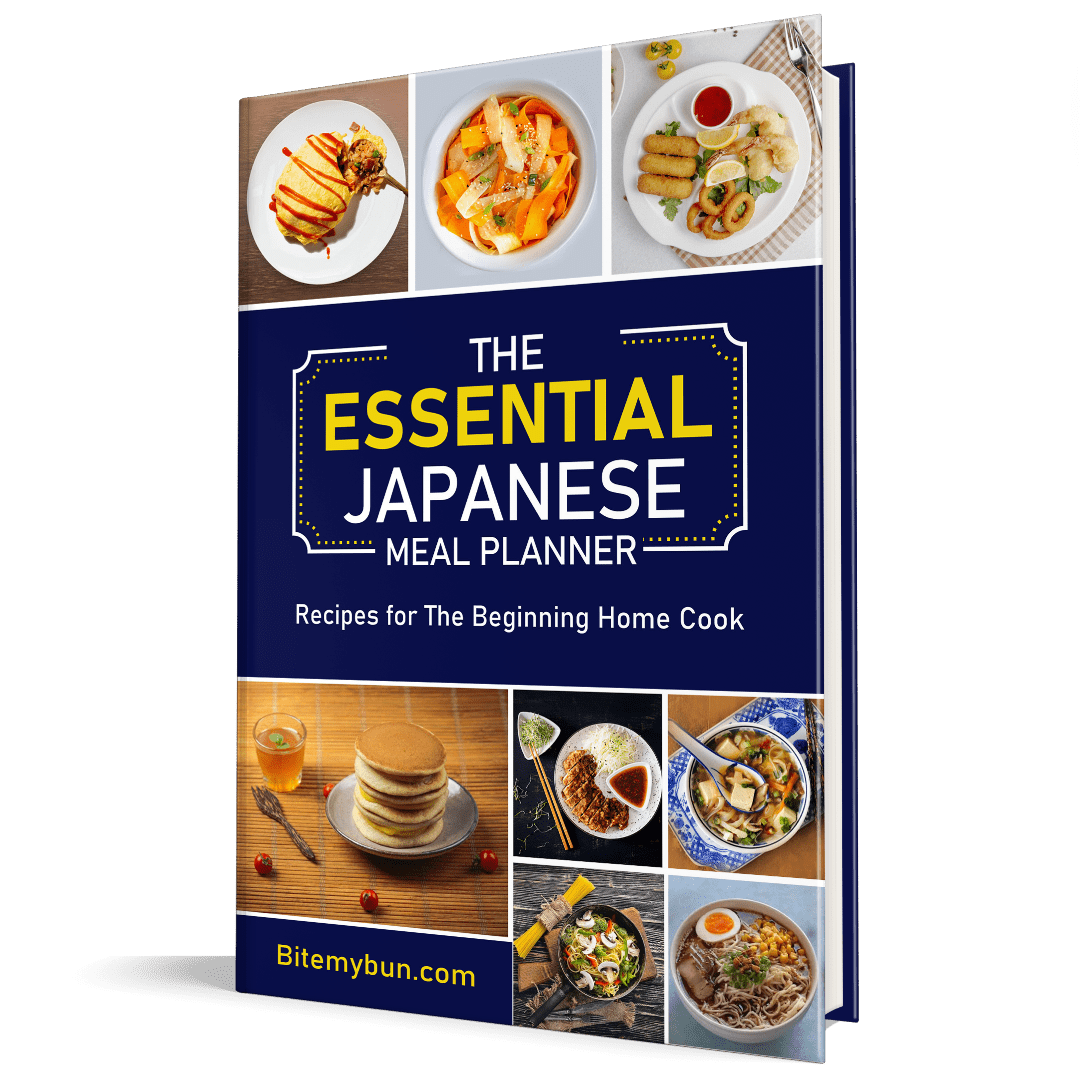 Check out our new cookbook
Bitemybun's family recipes with complete meal planner and recipe guide.
Try it out for free with Kindle Unlimited:
Read for free
Joost Nusselder, the founder of Bite My Bun is a content marketer, dad and loves trying out new food with Japanese food at the heart of his passion, and together with his team he's been creating in-depth blog articles since 2016 to help loyal readers with recipes and cooking tips.